These are the presents beauty buffs are sure to appreciate
The winter holidays are quickly approaching, and with that, you may be working on your holiday gift list. If you've got a beauty lover on your list, we've identified an extensive selection of presents — ranging from hair tools to skin care to makeup and more — that will surely be a hit. Our list includes bestselling beauty products that continue to be highly regarded year after year, as well as new launches that are worth trying. We've also included must-try products carefully vetted by the BestReviews Testing Lab.
We've got items at every price point, so you can find a delightful gift regardless of your budget. And if you spot something that piques your interest, don't feel guilty snatching one up for yourself. After all that shopping for others, you deserve it.
Best hairstyling tools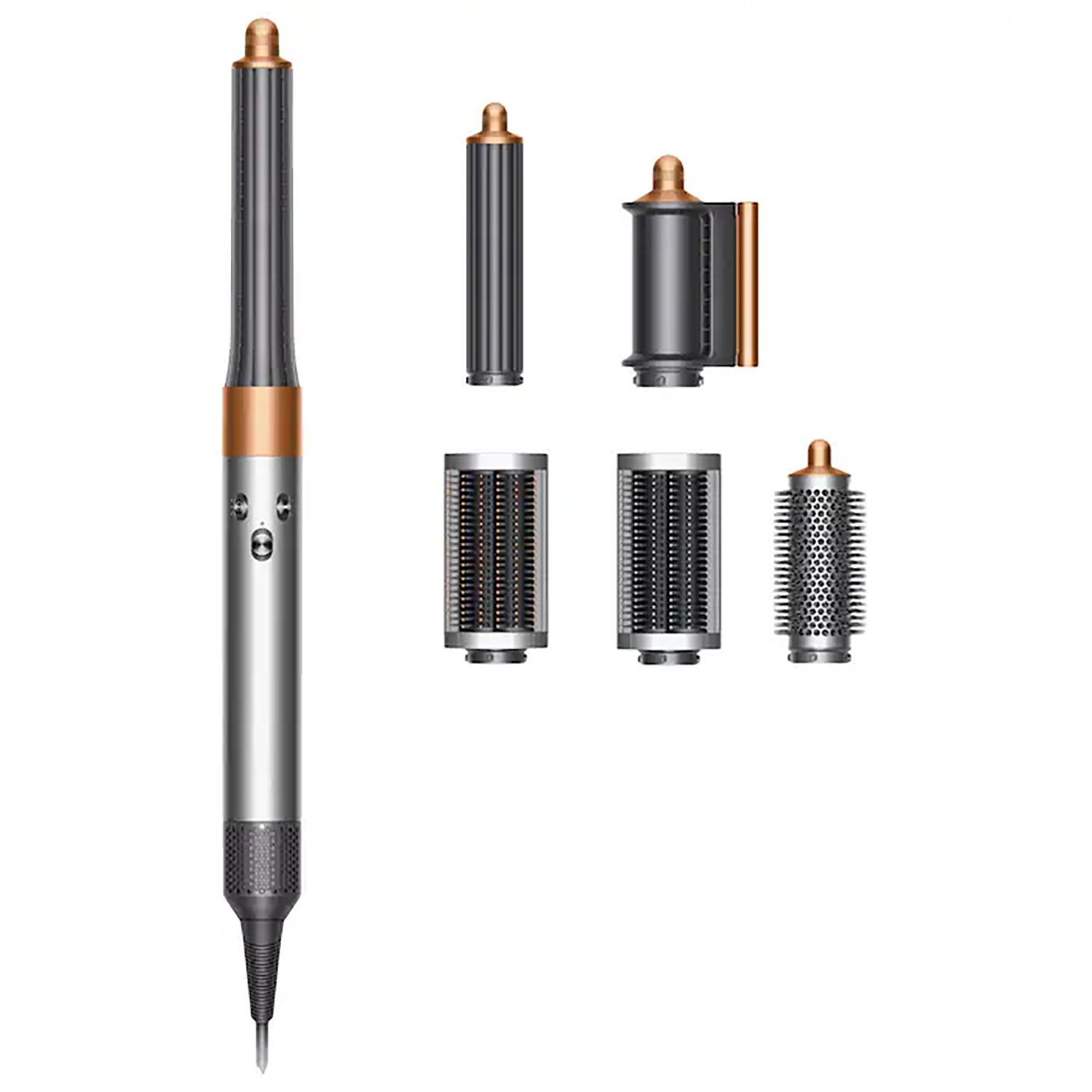 Dyson , AirWrap Multi-Styler Complete Long
Curl and shape hair without excessive heat.
Sold by Amazon
We love this high-quality hair tool because it lets you create a large variety of hairstyles — all without heat damage. With five attachments included, you can style your hair into loose, voluminous curls, a big blowout or a sleek and straight style. The flyaway tamer attachment will smooth any frizz at the end. This item is surely at the top of any beauty lover's list, and it's worth the splurge for people who give themselves curly hairstyles or blowouts frequently.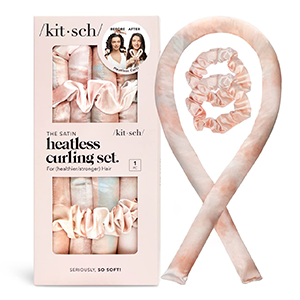 Kitsch, Satin Heatless Curling Set
An easy way to get damage-free curls.
Sold by Amazon
Heatless curlers are a great addition to anyone's hairstyling arsenal because they let you create curls without adding any heat (since heat can be damaging to hair). This satin-lined curler by Kitch is super soft, so you can wear it in damp hair while you sleep and wake up with a gorgeous curly hairstyle that looks like it's fresh from the salon. Plus, the adorable multicolor pastel pattern adds a fun touch.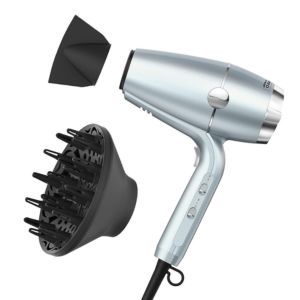 INFINITIPRO BY CONAIR , SmoothWrap Hair Dryer
Effective and budget-friendly.
Sold by Amazon
In our tests, we found this an excellent choice for a budget-friendly hair tool. Despite the low price tag, the 1,875-watt hair dryer delivers a powerful airflow with three heat settings and two speed settings. It's suitable for all hair types, and even includes a concentrated air attachment great for creating blowouts and sleek styles) and a diffuser (best for use on coily, curly or wavy hair).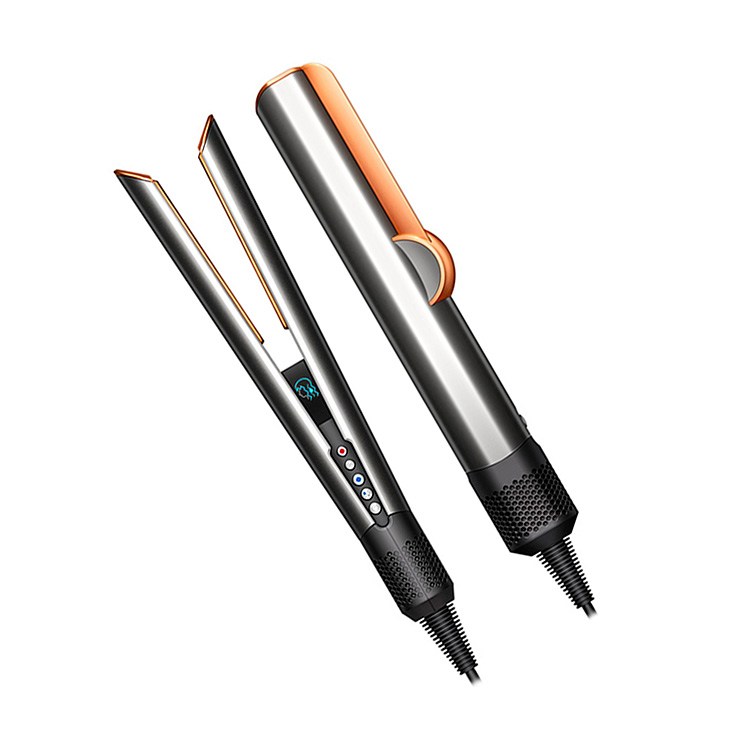 Feature-packed and easy to use.
Sold by Amazon
This is not your ordinary hair straightener. It dries and straightens strands while they're still wet, which shaves serious time off a hairstyling routine. Despite this, like all Dyson hair tools, the Airstraight promises it won't damage hair. Our tester loved that it was super easy to use thanks to a clear display and simple instructions. It's best for use on wavy, curly or coily hair.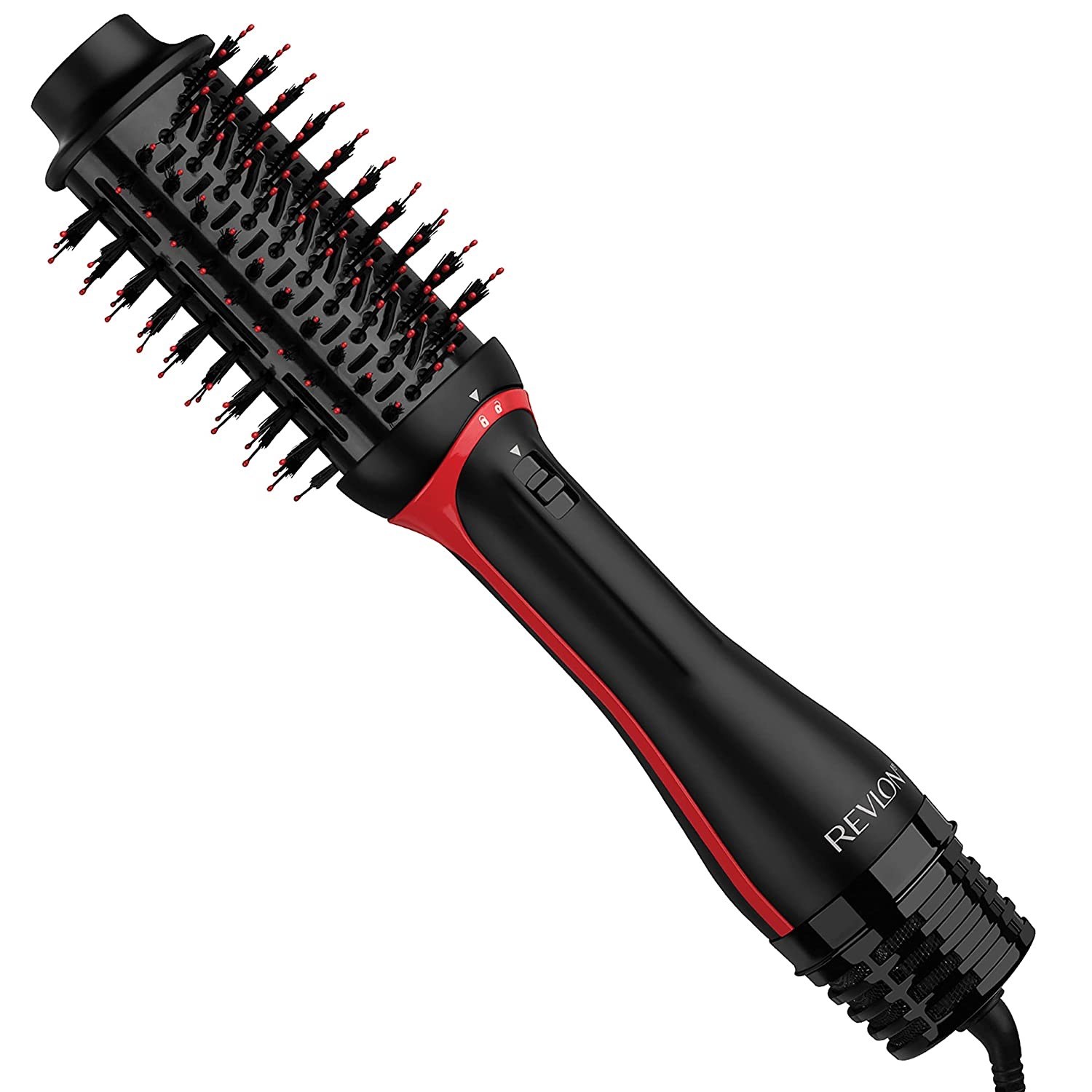 Revlon, One-Step Volumizer PLUS 2.0
Popular and affordable.
Sold by Amazon
If you're looking for a high-quality hot-air brush with a low price tag, this is absolutely the model to buy. In our tests, we loved that this new version of Revlon's beloved heated brush includes a new medium-heat setting, bringing the total temperature settings to four from three in the previous version. The new model also has a slimmer brush head, which we found easier to maneuver than the previous larger version. The product quickly dried our hair and added volume, leaving us with a shiny, straight blowout.
Best facial tools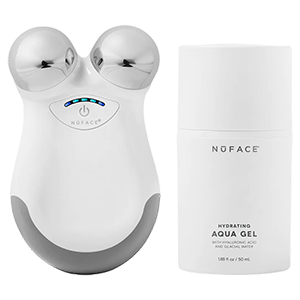 Contours your face and smooths wrinkles.
Sold by Amazon
If you're interested in facial toning devices but don't know where to begin, this mini starter kit is an excellent choice. The easy-to-use device helps tone the muscles in your face in just five minutes, leaving you with a more sculpted and contoured look instantly. It also helps reduce the look of fine lines and wrinkles in your face and neck. It includes a priming gel that you apply to your face before activating the device.
A more comprehensive kit to sculpt facial muscles.
Sold by Amazon
People who are comfortable with a more extensive beauty routine may be interested in this four-piece kit, which includes the NuFace Trinity+ facial toning device, a hydrating gel to use while toning, a firming and brightening cream and a brush for applying the products to your face. The whole routine helps give your face a tighter, more lifted and contoured look while helping to plump up fine lines and wrinkles.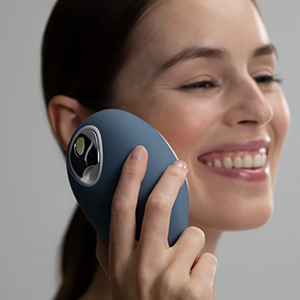 Smart skin care at your fingertips.
Sold by Amazon
If you want to get the most benefits from your skin care ingredients, consider this device, which transforms small capsules packed with skin-loving ingredients into a powerful mist. This lets the skin care ingredients — such as collagen and retinol — penetrate the skin 20 times deeper than traditional topical applications. Plus, you can connect it to the Droplette app to check and track your skin's progress.
Dr Dennis Gross , Pro Facial Steamer
Delivers spa-quality hydration at home.
Sold by Amazon
Facial steaming helps hydrate your complexion and unclog pores. This luxe device by Dr. Dennis Gross gives you a spa-like steam facial in just nine minutes. It infuses skin with hydration while clarifying the complexion and helping decongest pores. Use the softening and detoxifying product before you apply your regular skin care regimen.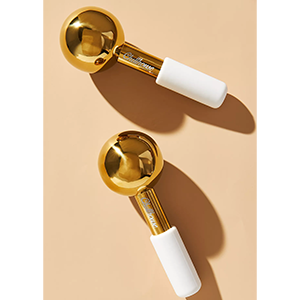 Refresh your face with these cool tools.
Sold by Amazon
At-home facial devices can be quite pricey, but these globes (much more affordable than most high-end facial gadgets) deliver a soothing icy facial that's sure to be enjoyed by beauty buffs and beginners alike. After popping the globes in your fridge for at least 10 minutes, glide them over your face to enjoy a cooling sensation, which feels great, calms redness and helps remove puffiness from the skin on your face.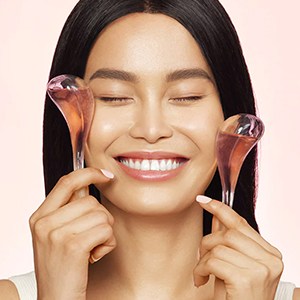 Jenny Patinkin, Cryo Glow Globes
Target redness and reduce inflammation.
Sold by Amazon
When chilled in the fridge for at least 10 minutes, these ergonomically shaped globes use cold temperatures to help constrict blood vessels in the skin and promote circulation and oxygenation. The result is a reduction in skin's redness and inflammation, giving an appearance that's firmer, brighter and more lifted. The handblown glass globes are a worthy splurge for anyone who appreciates a cold face massage.
Best skin care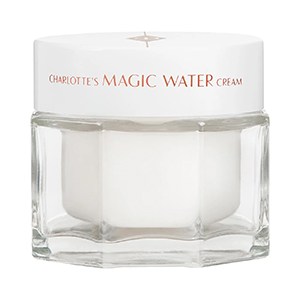 Charlotte Tilbury , Magic Water Cream
An extra-hydrating take on a celeb-favorite face cream.
Sold by Amazon
This luxe moisturizer is a new take on a bestselling, celeb-loved favorite product. We love that this product is formulated with niacinamide, which helps brighten and balance skin tone and refine pores' look. It also has Waterlocking Fusion Technology, which the brand says traps moisture immediately and retains it for up to 100 hours of hydration. It feels cool and gel-like on the face, a refreshing feeling for dry winter skin.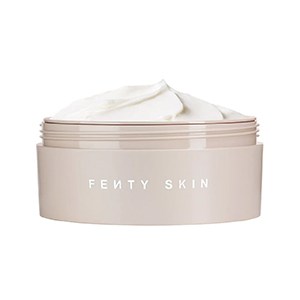 Fenty Skin , Butta Drop Refillable Warm Cinnamon Shimmering Whipped Oil Body Cream
A festive body cream for fans of Rihanna's line.
Sold by Amazon
This body cream from Rihanna's skin care line (which we're big fans of, by the way!) is the perfect holiday gift because it's infused with a limited-edition holiday-inspired cinnamon scent. It's formulated with seven nourishing luxe oils, conditioning shea butter and antioxidant-rich mango butter. Plus, there's a hint of shimmer to up the festive fun.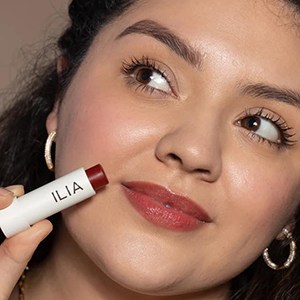 ILIA, Balmy Tint Hydrating Lip Balm
A hydrating tinted balm that's perfect for winter.
Sold by Amazon
Winter is an excellent time to swap your lipstick for a more hydrating tinted lip balm (since the dry winter air can often lead to chapped and cracked lips). This hydrating stick by ILIA is one of our favorites in the category. We love that the clean balm comes in eight gorgeous hues. It's formulated with antioxidant rosehip seed oil, which replenishes moisture. Meanwhile, shea butter conditions lips and locks in moisture. It glides on buttery smooth and the color is buildable, so you can customize the look.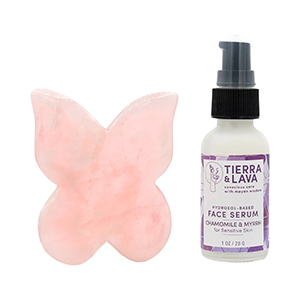 Beautyologie, Tierra & Lava Chamomile & Myrrh Face Serum + Butterfly Gua Sha Set
The ultimate set to relax and nourish skin.
Sold by Amazon
Gua sha techniques date back to ancient China and they're still a popular method of lymphatic drainage today. This uniquely shaped rose quartz gua sha tool resembles a butterfly, making it a charming gift for anyone who enjoys a relaxing facial massage that removes puffiness. It comes with a chamomile and myrrh face serum, which helps to soothe and nourish irritated or damaged skin, relieve redness and burning, and repair the skin's surface.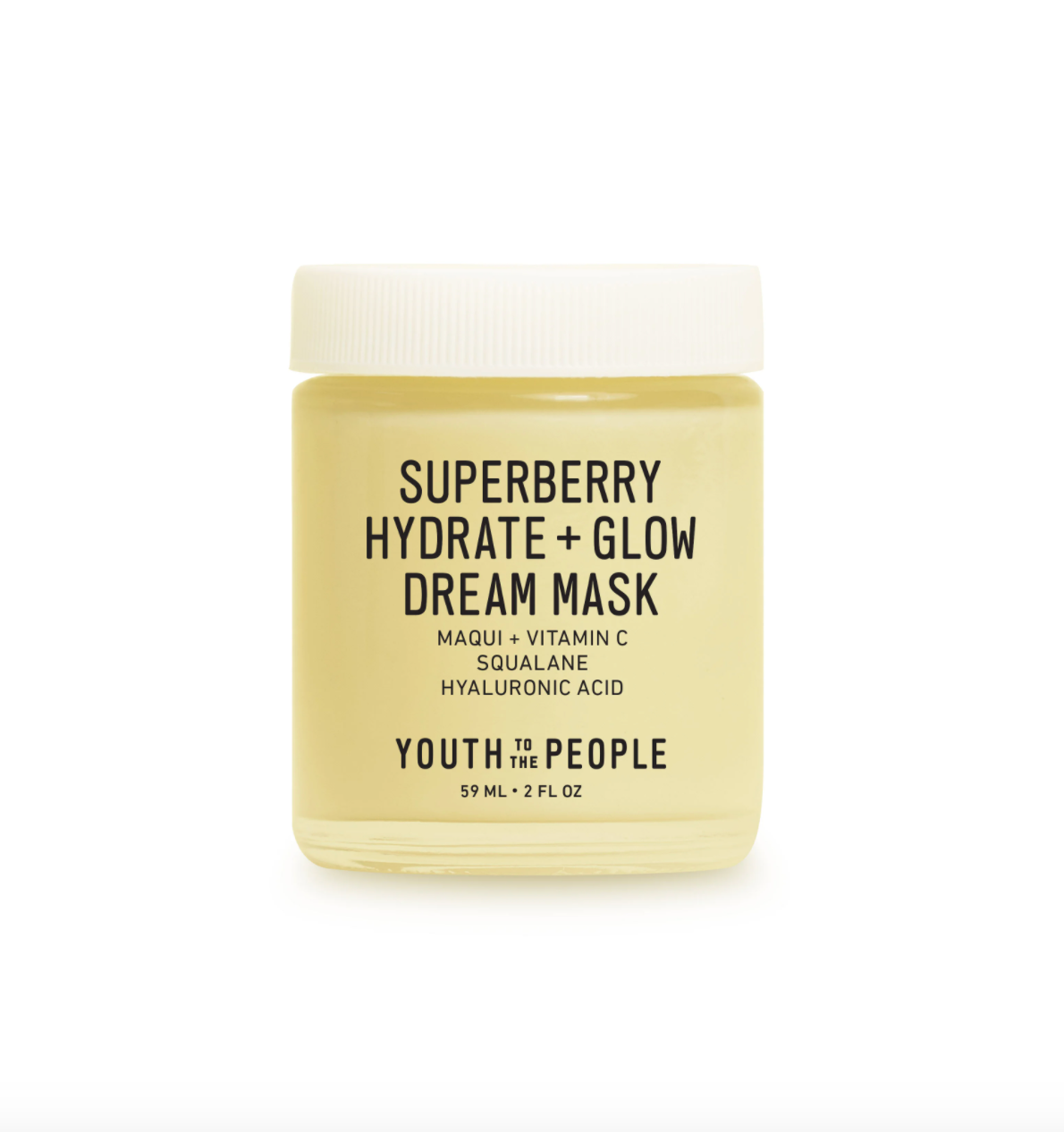 Youth to the People, Superberry Hydrate + Glow Dream Mask
Extremely hydrating and radiance-boosting.
Sold by Amazon
This hyaluronic-acid-packed nighttime moisturizer delivers hydration to dry skin. It also contains vitamin C, which helps brighten the look of skin and decrease dullness, and squalane, which adds further hydration without clogging pores. Our tester especially loved that this product is plant-based and cruelty-free.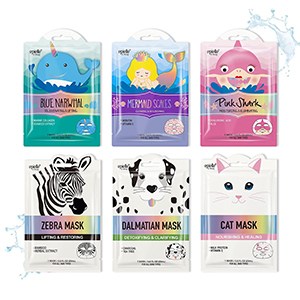 Epielle , Character Sheet Masks
Cute, vegan and cruelty-free.
Sold by Amazon
If you have a budding young beauty lover on your list, consider these fun character-themed sheet masks. They make great stocking stuffers and can be used for an at-home spa day with your kiddos. The various masks address different skin concerns including a vitamin E-packed mask that addresses skin health, a hydrating mask and a tea-tree-and-charcoal-based clarifying mask.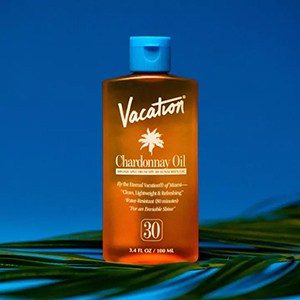 Vacation, Chardonnay Oil SPF 30 Sunscreen
Lightweight, hydrating sun protection.
Sold by Amazon
If you know someone headed to a warm location for their winter vacation, consider giving them this luxurious but lightweight sunscreen for their getaway. It's made from Chardonnay grapeseed oil that leaves a subtle shine while hydrating and protecting your skin. It's water-resistant up to 80 minutes.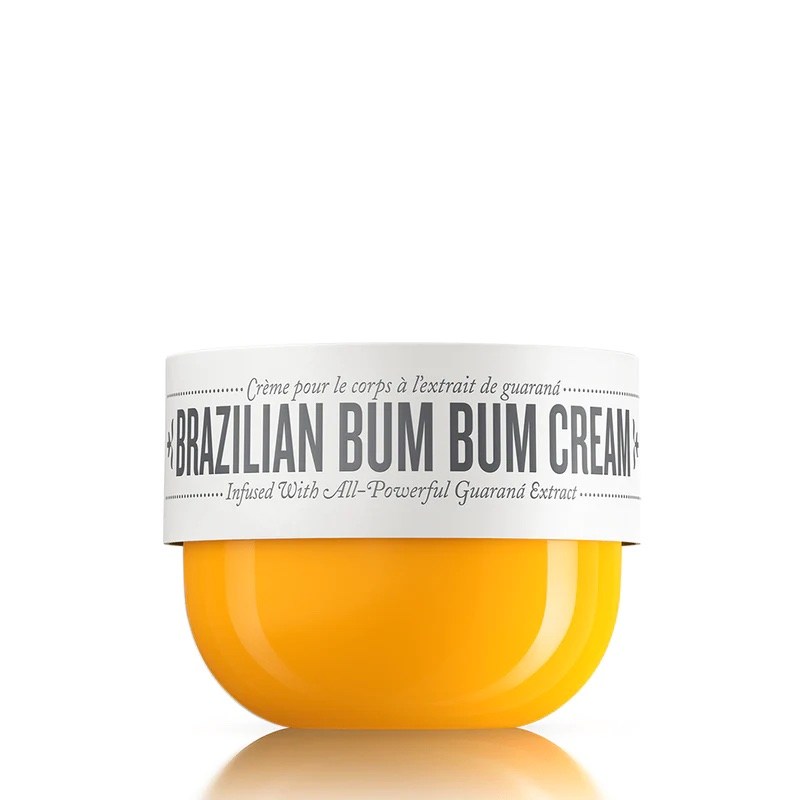 Sol de Janeiro, Brazilian Bum Bum Cream
Smells amazing and keeps skin soft all day.
Sold by Amazon
Along with hydration, this cupuacu butter- and coconut oil-packed body cream has firming benefits for your skin thanks to the inclusion of caffeine-loaded guarana. It's also infused with Brazil-nut oil, which helps support the skin's natural ability to protect itself while giving it a healthy-looking glow. Another bonus: the delicious pistachio, salted-caramel and vanilla scent.
Best makeup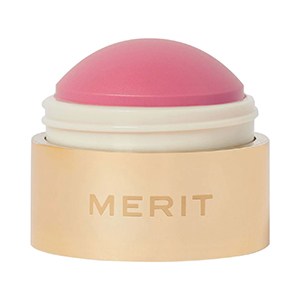 MERIT , Flush Balm Cream Blush
A nifty blush balm that's great for travel.
Sold by Amazon
We love MERIT's lineup of easy-to-use makeup essentials, and this teeny blush balm is one of our favorites. It's more compact than many blush sticks, making it super easy to travel with or to toss in your purse for on-the-go touch-ups. It comes in eight gorgeous hues, all delivering a sheer but buildable wash of color.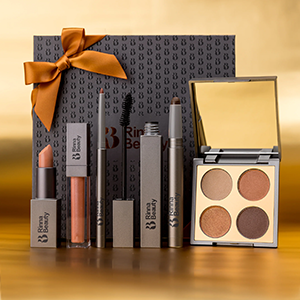 Rinna Beauty, THE PERFECT NUDE KIT
A complete kit for a neutral makeup look.
Sold by Amazon
A nude-toned beauty look is timeless, and this gift set from Lisa Rinna's makeup line helps you achieve that classic style. It includes an eyeshadow stick, mascara, a four-pan eyeshadow palette, a lip liner, a lipstick, a lip gloss and a two-sided applicator blush.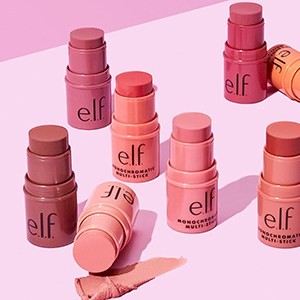 e.l.f. , Monochromatic Multi Stick
Highly blendable color you can use anywhere on your face.
Sold by Amazon
We love that blush sticks can help you simplify your beauty routine because they can be applied with your fingers (thus eliminating the need for a blush brush) and used in multiple areas of the face, including cheeks, lips and eyes. These affordable minis, available in seven chic shades, make excellent stocking stuffers.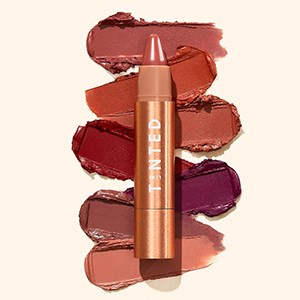 Live Tinted , Huestick Multistick
This product can be used anywhere on the face.
Sold by Amazon
This creamy, blendable stick provides a bold swipe of color that can be applied to lips, eyes and cheeks. It's infused with hyaluronic acid, squalane, vitamin C and vitamin E to provide skin benefits. It comes in nine shades ranging from a warm rose to a punchy black, and it can be applied with fingers or a makeup brush.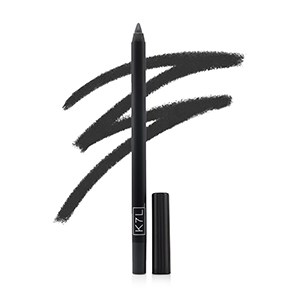 Waterproof and smudge-proof.
Sold by Amazon
Can a beauty lover ever have enough eyeliners? The answer is no. This version, which comes in six shades, including a classic black and a shimmery silver, is both waterproof and smudge-proof, so you can wear it without worrying about getting rings around your eyes.
More of the best beauty gifts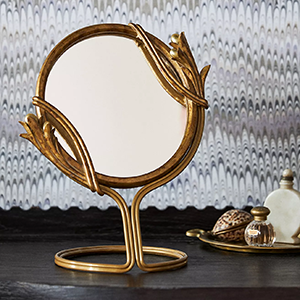 Anthropologie, Claudia Vanity Mirror
A gilded accent piece for your vanity.
Sold by Amazon
This ornate bronze mirror is the perfect way to dress up a vanity with a vintage look. It's handcrafted, so expect minor variations on each item, giving it a truly unique touch. It measures 11.75 inches high by 10.25 inches wide.
A most-luxurious version of a compact mirror.
Sold by Amazon
Another item one can never have enough of: mirror compacts. They're perfect for tossing in a bag and using for touch-ups, especially with various magnifications, such as this one. Of course, this Chanel mirror duo is no ordinary compact. The Chanel brand is synonymous with luxury, so any beauty lover or fashionista will appreciate adding this fancy-looking compact to their collection.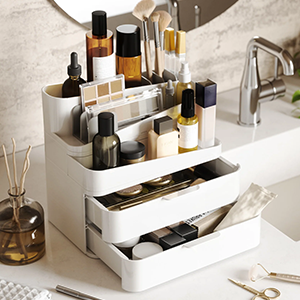 The ultimate beauty organizer to hold all your favorite products.
Sold by Amazon
That perpetually messy beauty lover on your list is sure to appreciate this vanity organizer, which neatly houses all their perfumes, lip products, brushes, nail polishes and more. It has three drawers, perfect for stowing compacts and powders, and adjustable dividers, which make it easy to customize it to the needs of a specific product lineup.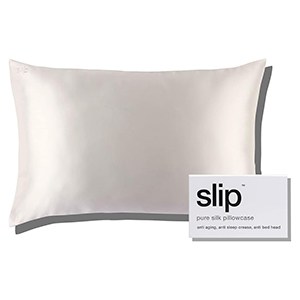 A luxurious upgrade for your sleep routine.
Sold by Amazon
As opposed to cotton pillowcases that can draw moisture from skin, silk pillowcases can help retain moisture on skin, lashes and hair while you sleep. This helps prevent bedhead, as well as creases on your face. Silk is cool to the touch, especially nice for people who run hot while they sleep. This Slip silk pillowcase comes in 19 beautiful colors, in queen or king sizes.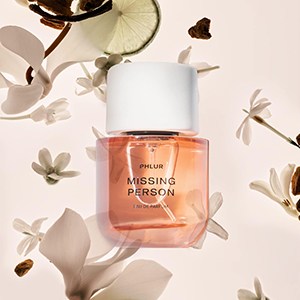 PHLUR , Missing Person Eau de Parfum
The viral perfume that broke the internet.
Sold by Amazon
This perfume went viral on TikTok, where users created tearful videos claiming it evoked fond memories of deceased loved ones. The delicate scent contains top notes of skin musk, bergamot nectar and jasmine. Middle notes include fresh cyclamen, neroli blossom and orange flower, while the base wafts of sandalwood Australia oil, blonde wood and white musk.
Best beauty gift sets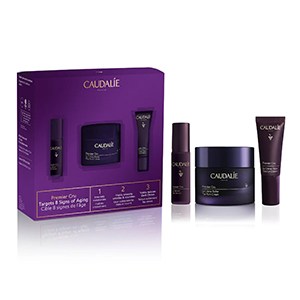 Caudalie, Premier Cru Gift Set
A high-quality skin care lineup from a beloved brand.
Sold by Amazon
This limited-edition gift gives you access to Caudalie's high-quality, splurge-worthy Premier Cru line for less. It includes a full-size face moisturizer alongside a travel-size serum and eye cream. Together, the products target eight signs of aging with ingredients such as hyaluronic acid and honey-locust sugars.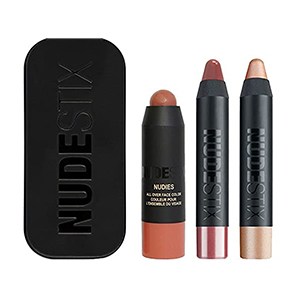 Nudestix , Sunkissed Nudes Mini Kit
A travel-friendly makeup kit.
Sold by Amazon
This makeup kit includes an all-over face color stick that can be used on your lips, cheeks and eyelids. To help amp up your look, there's also a luminous eyeshadow/liner stick and a gel lip color. All three miniature items are housed neatly in a travel-friendly tin, which has a mirror inside.
Want to shop the best products at the best prices? Check out Daily Deals from BestReviews.
Sign up here to receive the BestReviews weekly newsletter for useful advice on new products and noteworthy deals.
Talia Ergas writes for BestReviews. BestReviews has helped millions of consumers simplify their purchasing decisions, saving them time and money.
Copyright 2023 BestReviews, a Nexstar company. All rights reserved.