Save with these top iPad deals
Black Friday is loaded with deals on iPads and related accessories. In fact, you can find Black Friday deals on some of our favorite iPads right now, including the small-yet-speedy Apple iPad Air (5th Generation) and the Apple Smart Keyboard Folio, which we found comfortable to use in our thorough hands-on testing.
Since we have writers with years of tech experience and a 24/7 team updating you with the latest deals, you can depend on us for live information on all the Black Friday iPad deals you can find. Check back regularly so you don't miss the perfect deal.
Best iPad deals
Black Friday is an excellent time to find deals on Apple's iconic tablet. Older models are often steeply discounted, but you may also find the latest models for a reasonable price.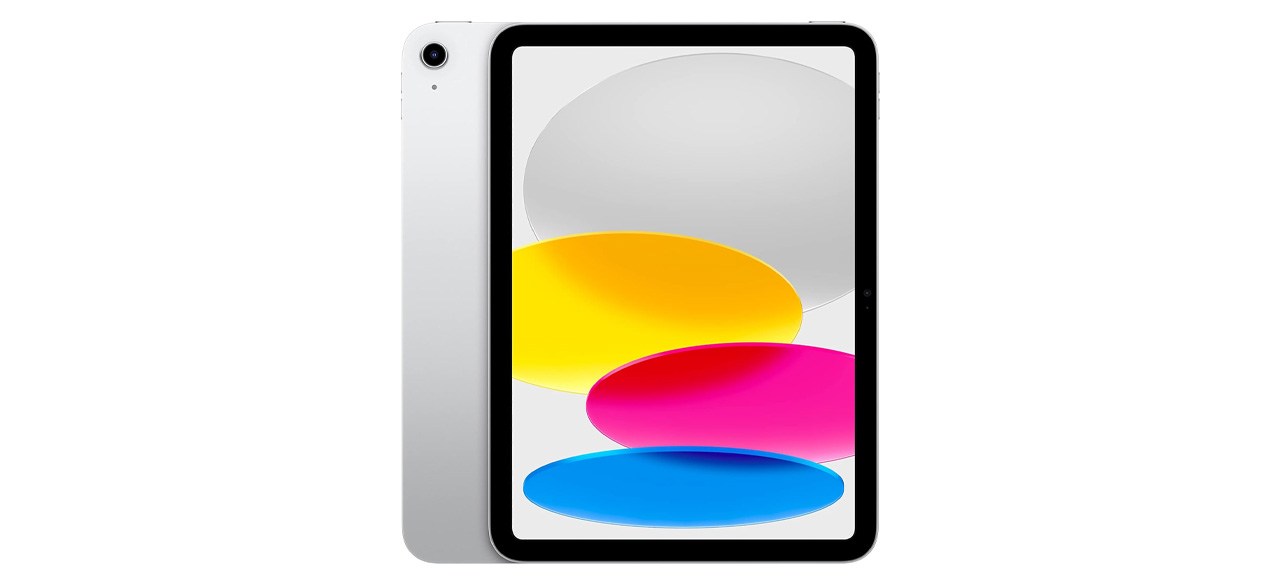 11% OFF
The latest model of the standard iPad moves away from the slate gray look of previous models with its colorful chassis options and rounded corners, giving it a more playful design. At 10.9 inches, the screen is slightly larger, and the new Retina display is vivid and crisp enough for creating digital art. It's a powerful tablet designed with creativity in mind and comes close to a 2-in-1 laptop experience when paired with a keyboard.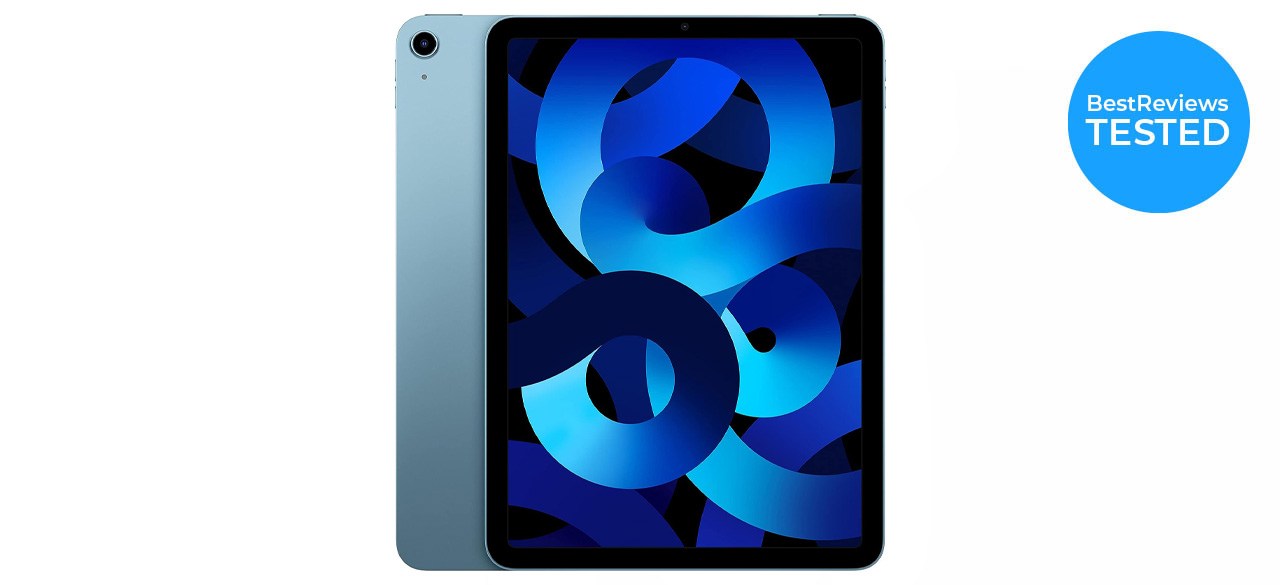 9% OFF
Despite its size, the latest iPad Air sports an impressively fast M1 chip processor and a large 10.9-inch Retina display, making it a capable machine for everyday use, streaming and creative work like photo editing. We tested this model hands-on and found it to be snappy when multitasking and quick to charge the 10-hour battery. Its standout feature is its slim design, which feels sturdy despite its 0.24-inch thickness.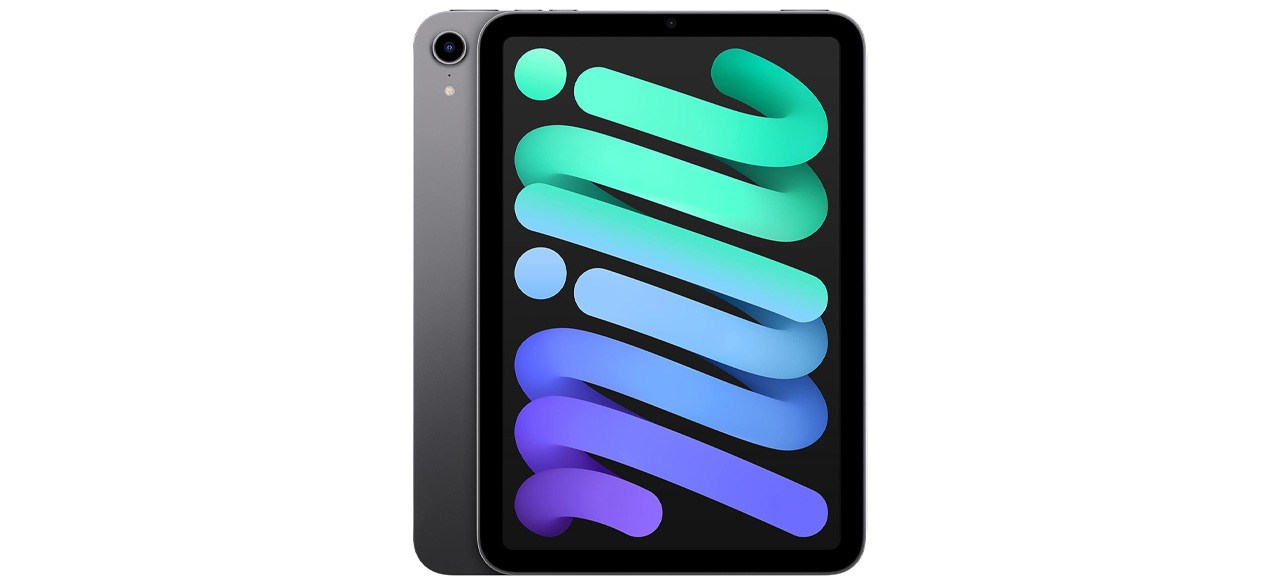 6% OFF
Outclassing the Air in portability, the iPad Mini has only slightly reduced processing power in exchange to a slick package for working or playing anywhere. It includes familiar features like Apple Pencil compatibility and a USB-C port, and it plays nice with most Apple peripherals. The option of 5G connectivity makes it a top choice for working away from home.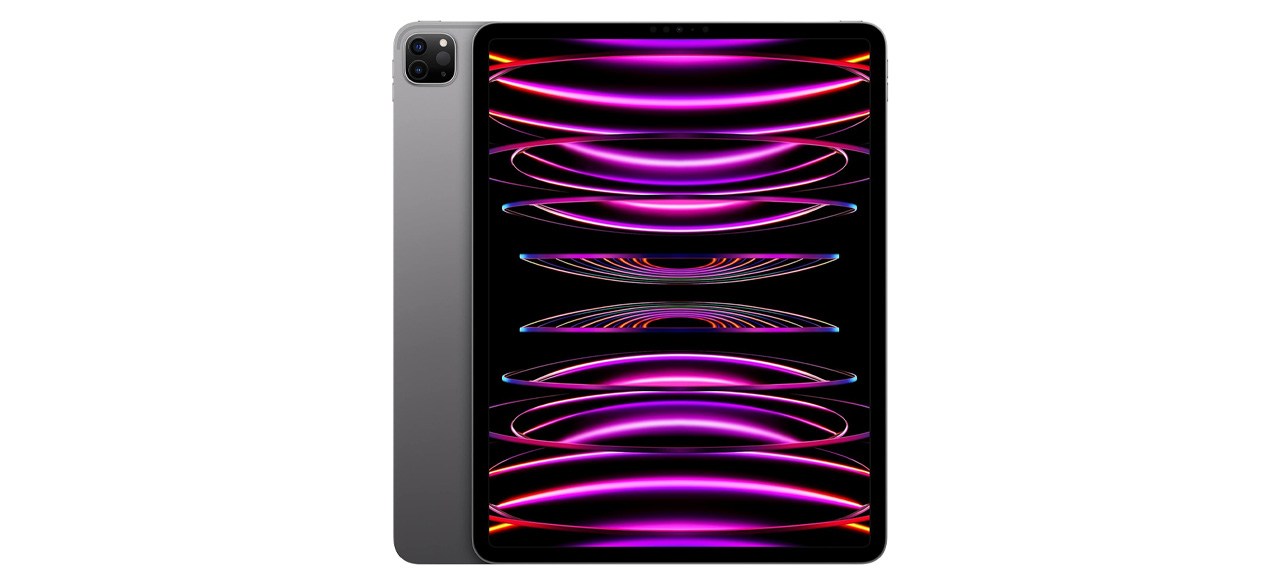 5% OFF
This powerhouse of a tablet is a computer in its own right, as long as you provide the mouse and keyboard. While its price is not far off from the MacBook Air, the Retina display and Apple Pencil compatibility make it better equipped for digital art. Storage starts at 128GB and maxes out at 2TB, so this can serve as your primary computer with the right accessories.
Other iPad deals worth checking out
The Apple iPad (9th Generation) is not as fast as its successor but is still a sleek, reliable tablet for an outstanding price. 24% OFF
Best iPad keyboard deals
iPads work great for play and streaming on their own, but to use one for work, you'll need a keyboard for a comfortable experience. Fortunately, Apple has been making wireless keyboards for years and has several compatible models for sale this Black Friday.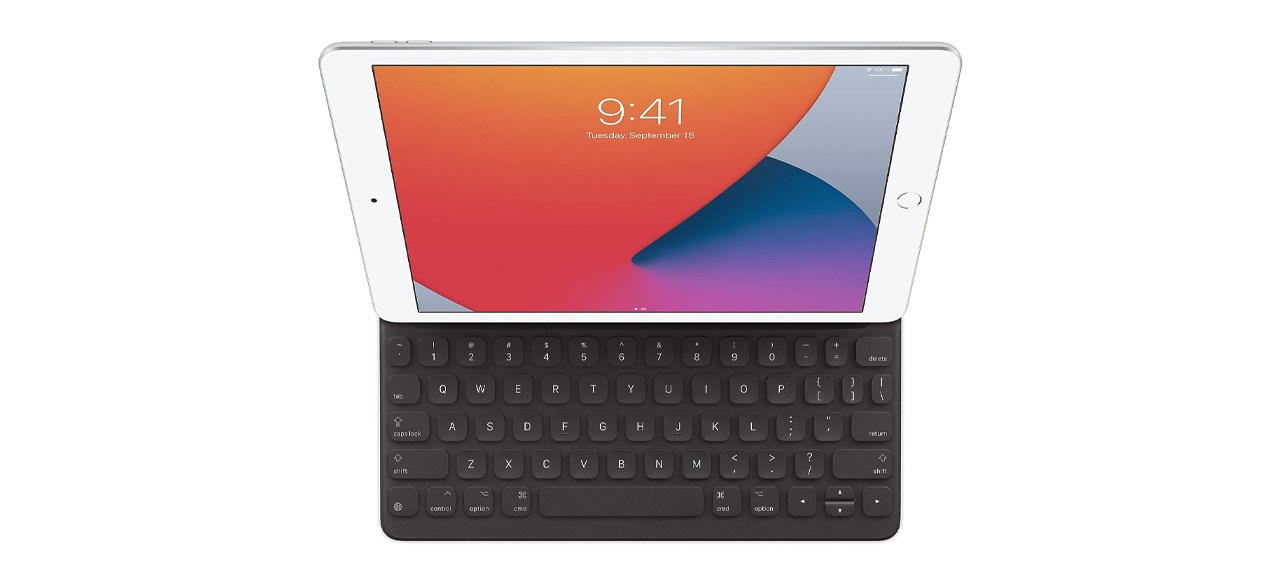 50% OFF
While it's not quite as roomy as the keyboard on a MacBook, the Smart Keyboard is an excellent deal at this price and instantly gives you a laptop-like experience, propping up your tablet for a comfortable viewing angle. There's no installation — magnets attach the keyboard to your iPad — and it establishes a wireless connection with no need for pairing or charging. The feel of the keys may take some getting used to, but since the keyboard spans the width of your iPad, it's a comfortable size.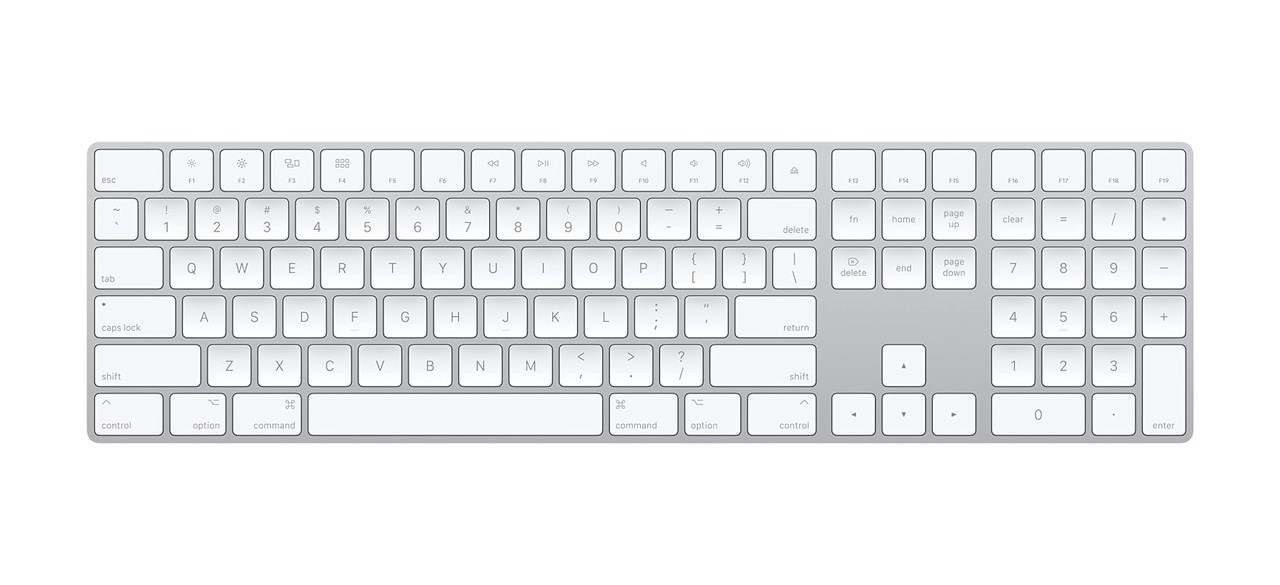 16% OFF
For a more traditional keyboard, the Magic Keyboard is compatible not only with iPads but also Macs and iPhones. The full-size design is comfortable for large hands, and it includes a number pad, which many MacBooks don't even have. The scissor-switch keys are a fan favorite and provide a satisfying click, and since this keyboard isn't attached to your iPad, it's better suited to an office or desk.
Best iPad case deals
Even with the current Black Friday deals, any iPad is an investment. Protecting yours with a case allows you to truly appreciate its portability without worrying about scratches and cracks.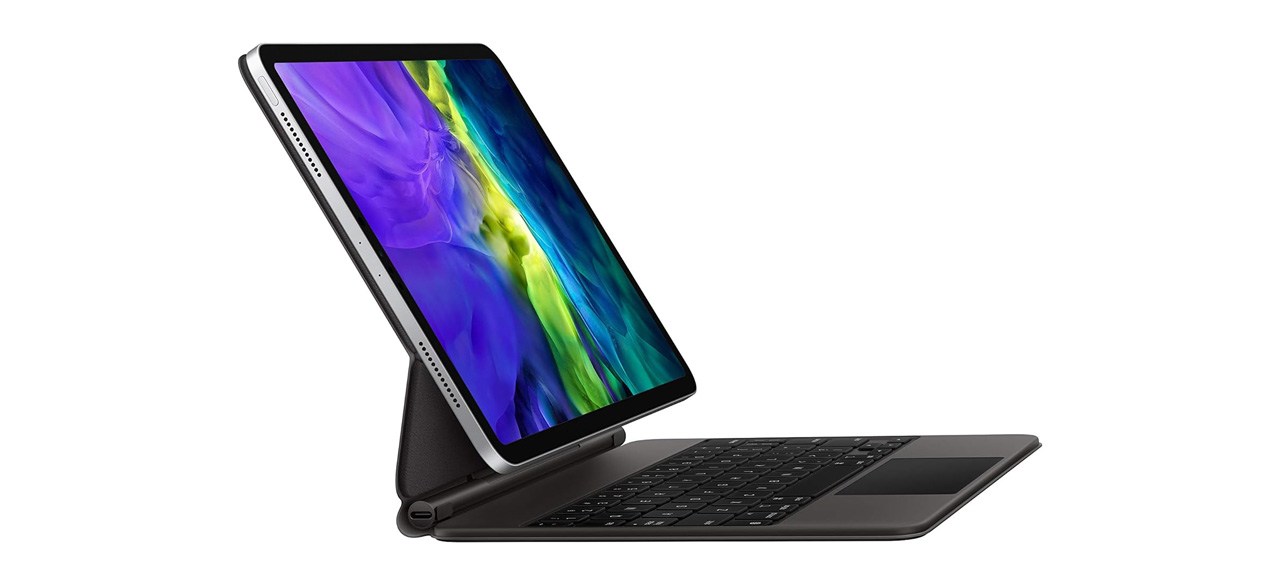 33% OFF
Complete with a trackpad, the Magic Keyboard case is a high-quality gadget that has a feel to match its price tag, making this big discount one to watch. The case folds out to display your tablet at a comfortable angle, and the keyboard feels like that of a MacBook. However, the case itself weighs 1.81 pounds, more than the latest iPad Pro, and the screen angle can't be adjusted.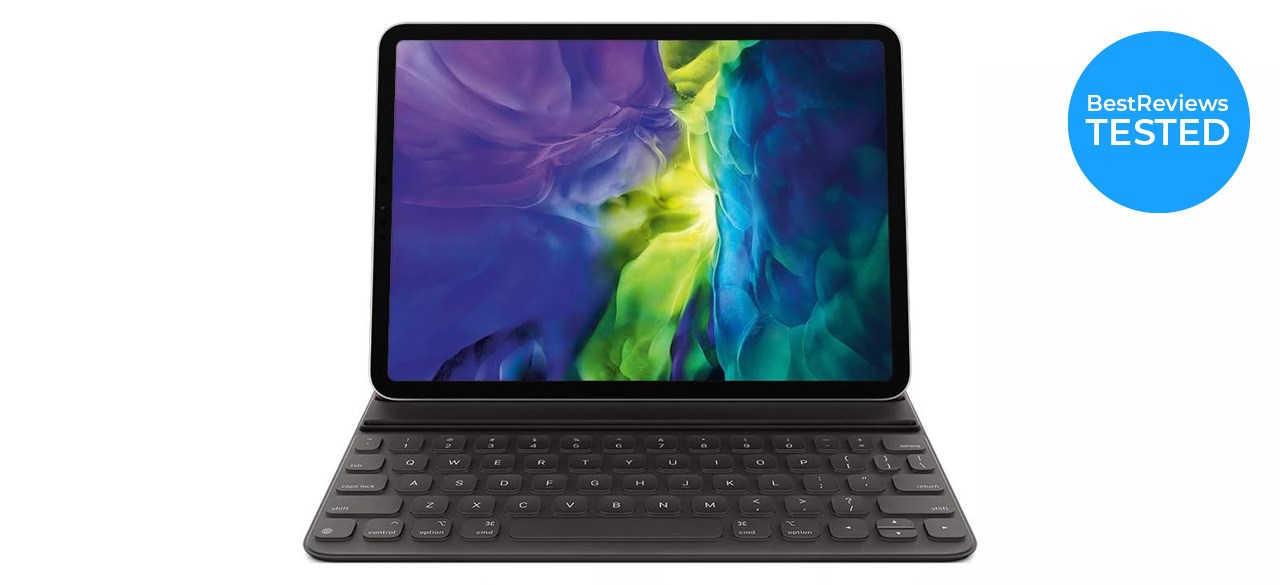 39% OFF
We had the opportunity to test the Apple Smart Keyboard Folio and found it a sleek and comfortable budget option for an all-in-one case and keyboard. Its design meshes well with the look of the iPad Pro, and the soft case provides a reasonable level of protection, though it leaves the edges exposed. Typing feels similar to using a laptop keyboard, but it can get tiresome after long stretches.
Best iPad accessory deals
From the classic Apple Pencil stylus to adapters and chargers, there are a handful of Black Friday iPad accessory deals to consider this year. The right accessory for your needs can help you get the most out of your tablet.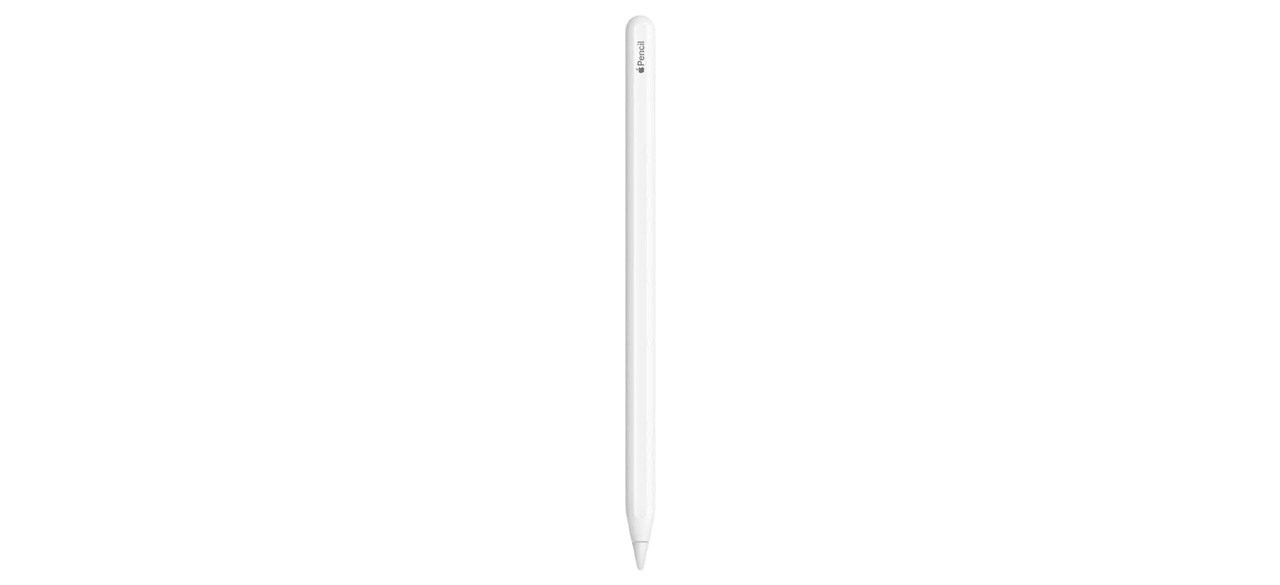 31% OFF
This popular super stylus is on sale at a great price and is a staple of artists who use iPads for a reason. Its pressure-sensitive design, notably absent from the less expensive 3rd generation model, allows for a natural drawing or painting experience with responsive and organic strokes. Unlike the awkward Lightning port charging system of its predecessor, the 2nd generation model charges while magnetically attached to your iPad.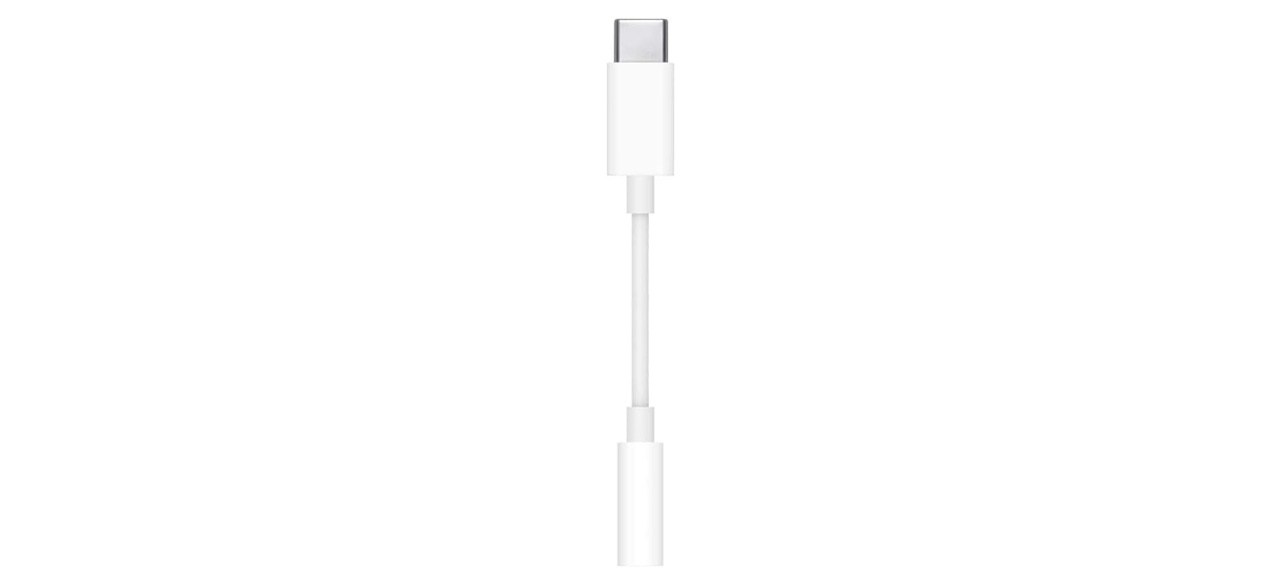 6% OFF
Apple's unpopular decision to remove the 3.5-millimeter headphone jack from many of its devices persists for the time being, but this adapter allows you to use your favorite wired headphones with most recent iPads. It's also compatible with any other of the increasingly numerous USB-C-only devices. Leave the adapter attached to your headphones to avoid losing this teeny but crucial adapter.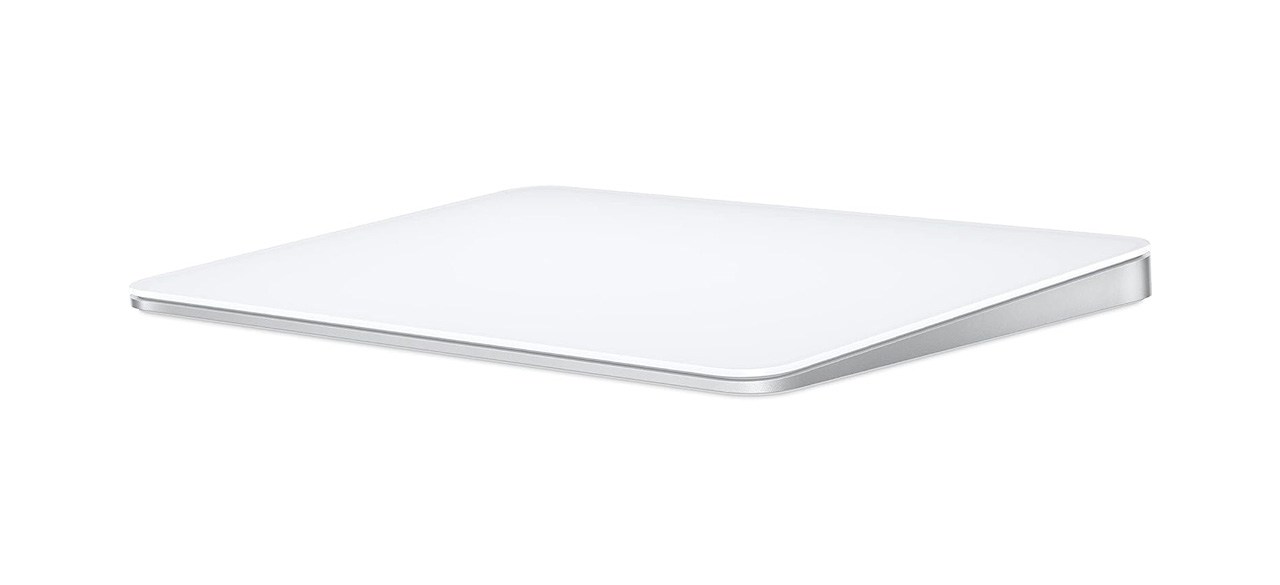 11% OFF
This shiny aluminum-and-glass trackpad is far from necessary for iPad users, but it sure feels good to use. It's as accurate and responsive as you'd expect for a large deluxe trackpad, and it has the added advantage of keeping your iPad screen smudge-free. It's not for everyone, but at this discounted price, it might be the right time to pick one up.
Other iPad accessory deals worth checking out
The Apple Pencil (1st Generation) is less expensive than the 2nd generation model at the small sacrifice of a bit of accuracy, and it's compatible with most recent iPads. 20% OFF
Who has the best Black Friday iPad deals?
The big three for Black Friday iPad deals are Amazon, BestBuy and Walmart, each of which tend to offer the same discounts, so you can have your pick. Best Buy and Walmart have the advantage of offering in-store pickup, if you prefer.
Deals can change quickly, and prices may not always be matched. You should compare the three to make sure you're getting the best deal possible — and just because one site is out of stock doesn't mean the others will be.
What to consider when buying an iPad?
All four iPad versions (iPad Mini, iPad, iPad Air and iPad Pro) offer significant processing power for tablets, and it can be difficult to choose between their relatively similar features.
If portability is a must-have, the Mini, standard and Air are your best options for their form factor. For sheer speed and multitasking capability, opt for the Air or Pro. All recent models have excellent resolutions, but their screen sizes vary and may limit what tasks are comfortable to perform.
With any iPad, consider how much storage you need. Even if you use cloud services to store most files, apps can take up considerable space quickly.
Why trust our recommendations?
Our team considered all available Black Friday iPad deals, and we keep this page updated as new deals emerge and others sell out or become inactive. On top of this, we've tested iPads (and countless other tablets) hands-on and have years of experience testing, researching and reviewing electronics. Our deals are chosen by people with a passion for finding you the right product, and we will be working through every hour of Black Friday and Cyber Monday to update you with all the deals that matter.
Want to shop the best products at the best prices? Check out Daily Deals from BestReviews.
Sign up here to receive the BestReviews weekly newsletter for useful advice on new products and noteworthy deals.
Peter McPherson writes for BestReviews. BestReviews has helped millions of consumers simplify their purchasing decisions, saving them time and money.
Copyright 2023 BestReviews, a Nexstar company. All rights reserved.