The best electric toothbrush deals you can shop now
Cyber Monday is one of the biggest shopping events of the year, with many of the top brands and retailers offering discounts. And if you've been considering an electric toothbrush, there are some excellent Cyber Monday electric toothbrush deals to take advantage of.
Our editors at BestReviews are expert shoppers and deal hunters, so we've got you covered with a variety of top choices, including this affordable Aquasonic Black Series Ultra Whitening Toothbrush and the high-tech Oral-B iO Series 5 Toothbrush, which was a favorite of the BestReviews Testing Lab.
Last updated on Nov. 27, 2023, at 10:00 a.m. PT.
Best electric toothbrush deals under $40
If you're on the hunt for an affordable electric toothbrush, these picks are worth considering. While they don't have all the bells and whistles of higher-priced models, they'll still give you a good and thorough cleaning.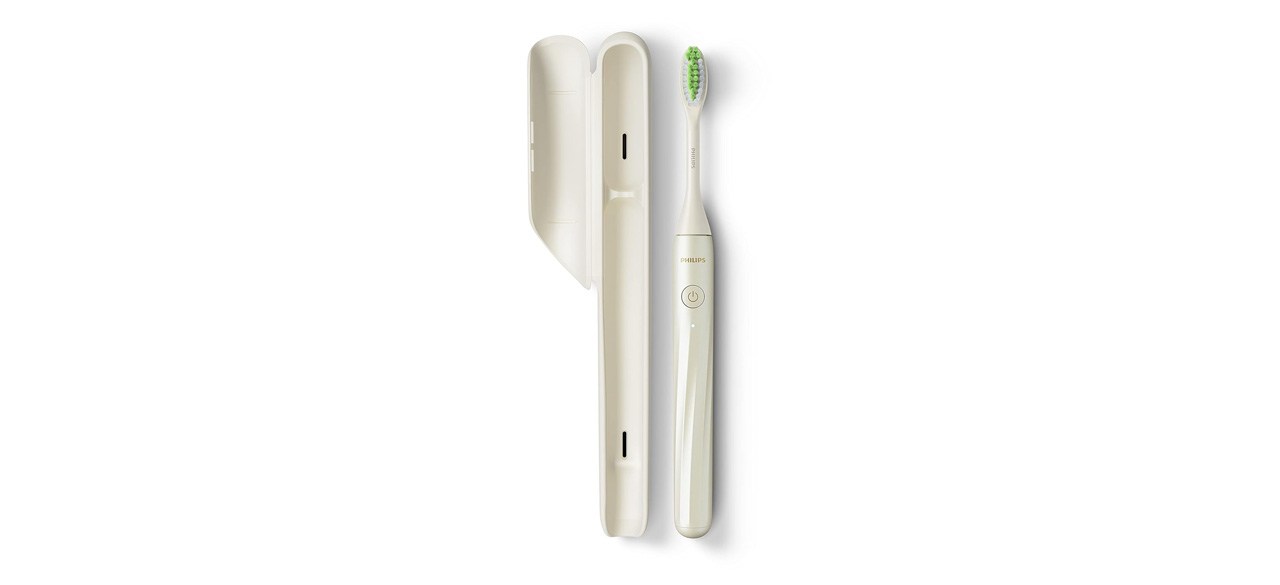 35% OFF
This electric toothbrush is the perfect brush to take on the go, fitting into a sleek travel case. Micro-vibrations and soft nylon bristles gently polish your teeth, with a two-minute timer and 30-second notifications to ensure you're brushing the right amount. With a battery life of up to 30 days, this brush comes with a USB charger and two replacement brush heads.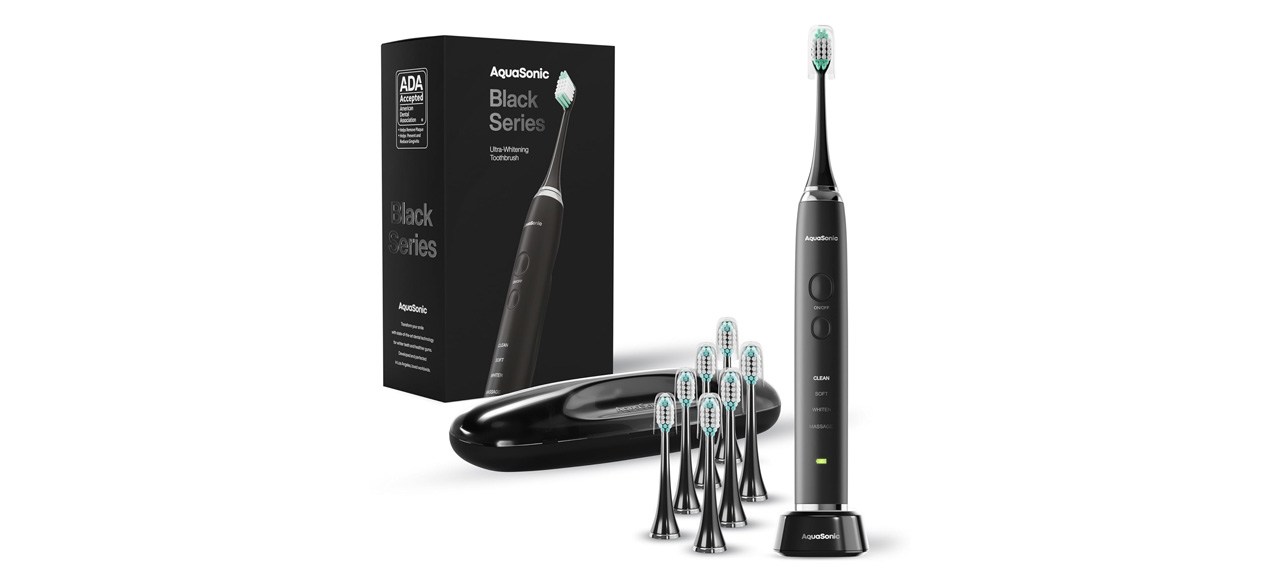 50% OFF
This travel-friendly toothbrush packs in a ton of value with the included case and eight replacement brush heads, enough for over two years of twice-daily use. The motor produces 40,000 vibrations per minute, with four brushing modes and smart vibration timers. It lasts for 30 days on a single charge using the wireless base.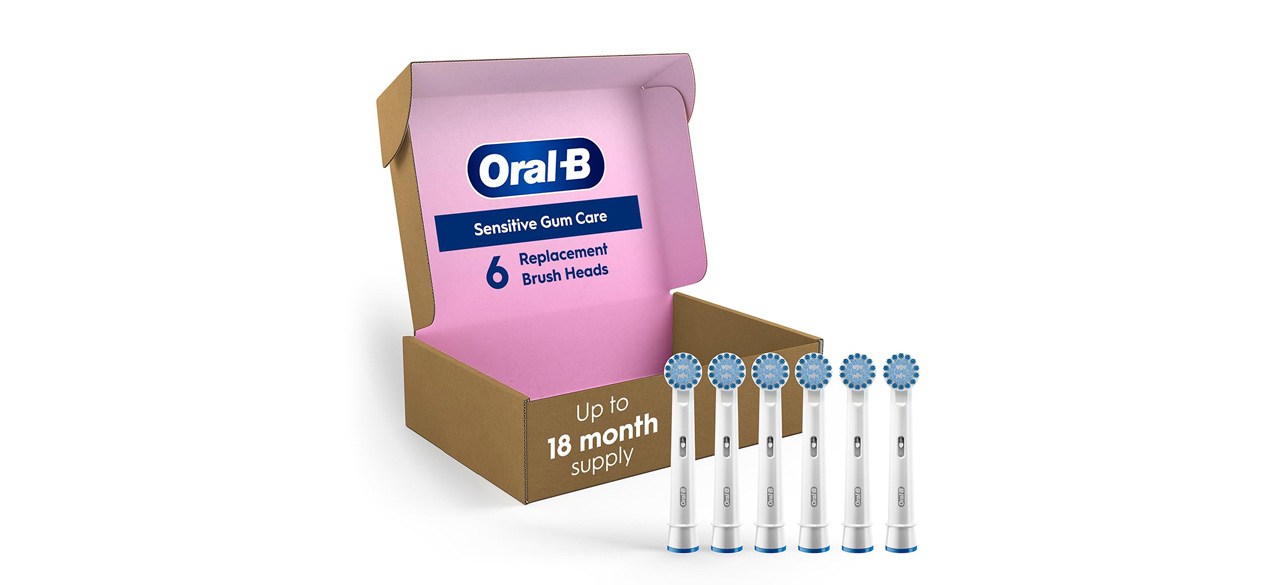 35% OFF
If bleeding or tender gums are the problem, these brush heads are for you. They feature ultra-thin, extra-soft nylon bristles that are gentle on sensitive gums. With regular use, they'll help improve gum health. The value set includes six brush heads compatible with Oral-B electric toothbrushes.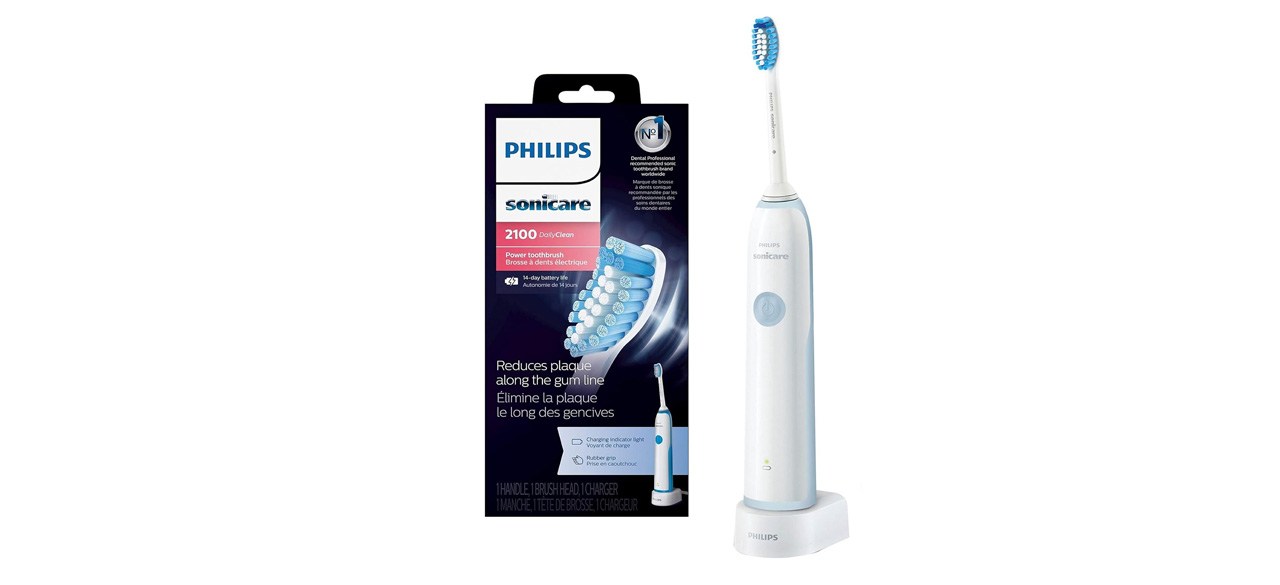 43% OFF
This Philips electric toothbrush combats plaque with curved bristles to match the shape of your teeth and a longer tuft at the top of the brush to clean hard-to-reach areas. This toothbrush has a host of convenient features: a set of blue bristles that fade to white over time, letting you know when it's time to replace the brush head; a two-color battery indicator that reminds you when it's time to recharge on the included charger base; and a timer that encourages two minutes of brushing. It produces 31,000 brush strokes per minute and lasts for 14 days on a single charge.
Other electric toothbrush deals under $40 worth checking out
Best electric toothbrush deals under $80
If a midrange electric toothbrush is within your budget, consider whether extra features such as Bluetooth connectivity and enhanced durability are worth spending your money on. These toothbrushes will last longer than cheaper models and have more advanced cleaning technology.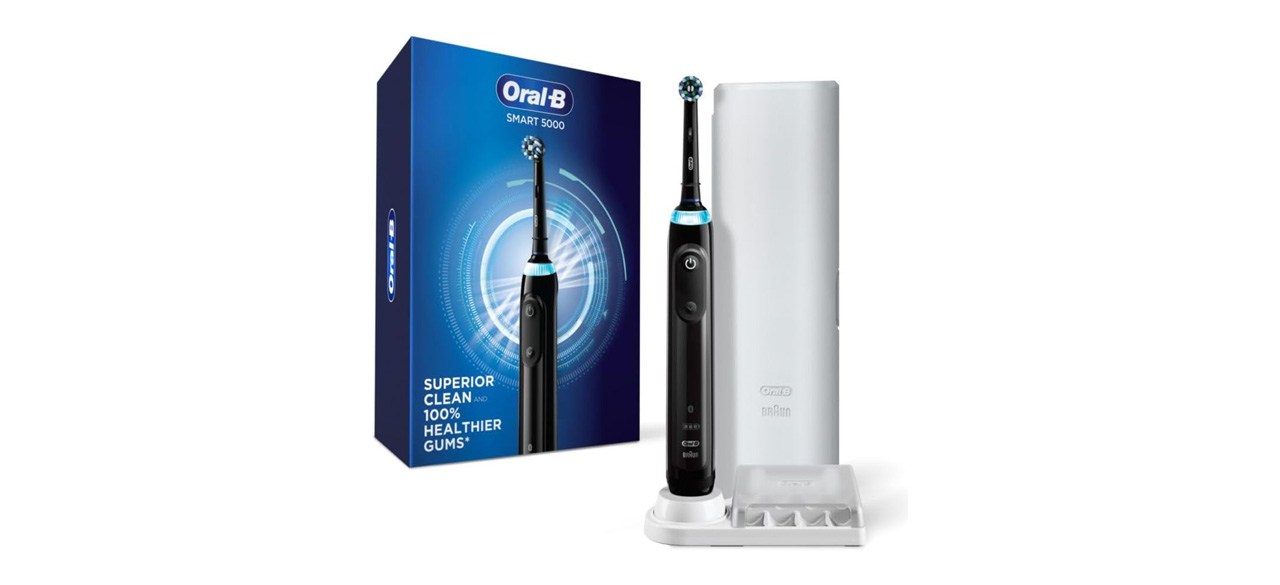 15% OFF
This Oral-B toothbrush is designed with precisely angled bristles that reach deep between your teeth; while the bristles are firm, a built-in pressure sensor lights up if you brush too hard to prevent irritation of the gumline. Bluetooth technology sends real-time feedback on your brushing habits that can be accessed with a smartphone app. Along with the standard two-minute brush timer, this device has five modes for customized teeth cleaning. This electric toothbrush comes with a convenient travel case, charger base and a single brush head.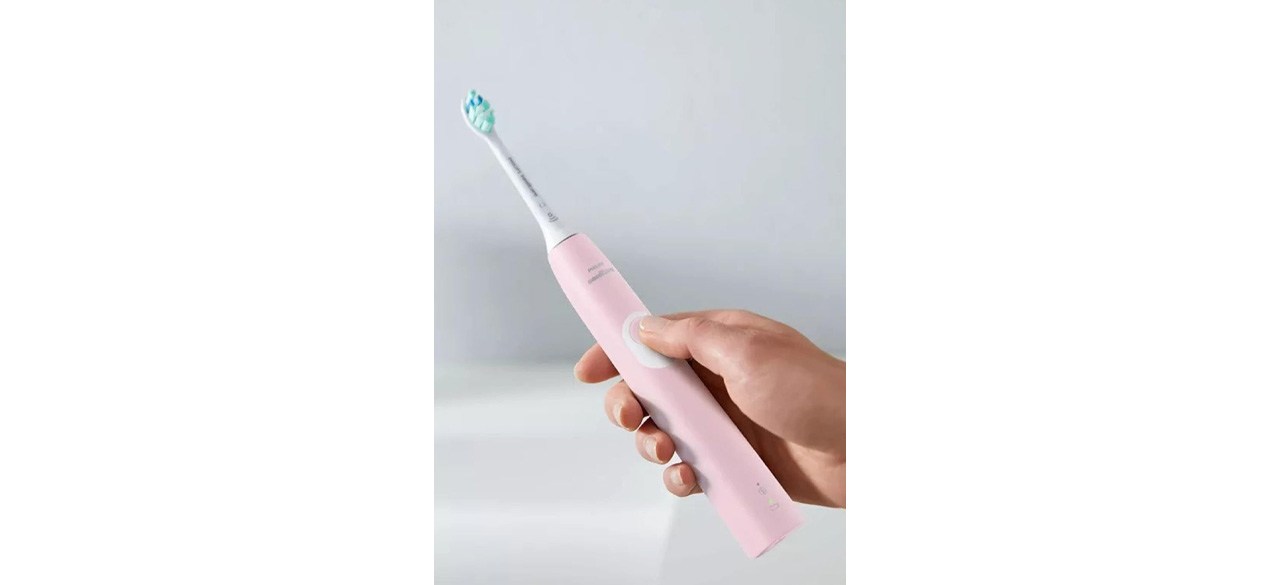 13% OFF
This electric toothbrush uses sonic pulse technology for more gentle cleaning and plaque removal, ideal for those who have tooth or gum sensitivity. It's got a two-minute timer, brush-head replacement reminder and a pressure sensor to ensure you don't brush too hard with the medium-firm bristles. The toothbrush comes with one brush head and a charging base, though a single charge only lasts up to 14 days. Customers are generally happy with this model, but there are limited reports of it being too loud or having charging issues over time.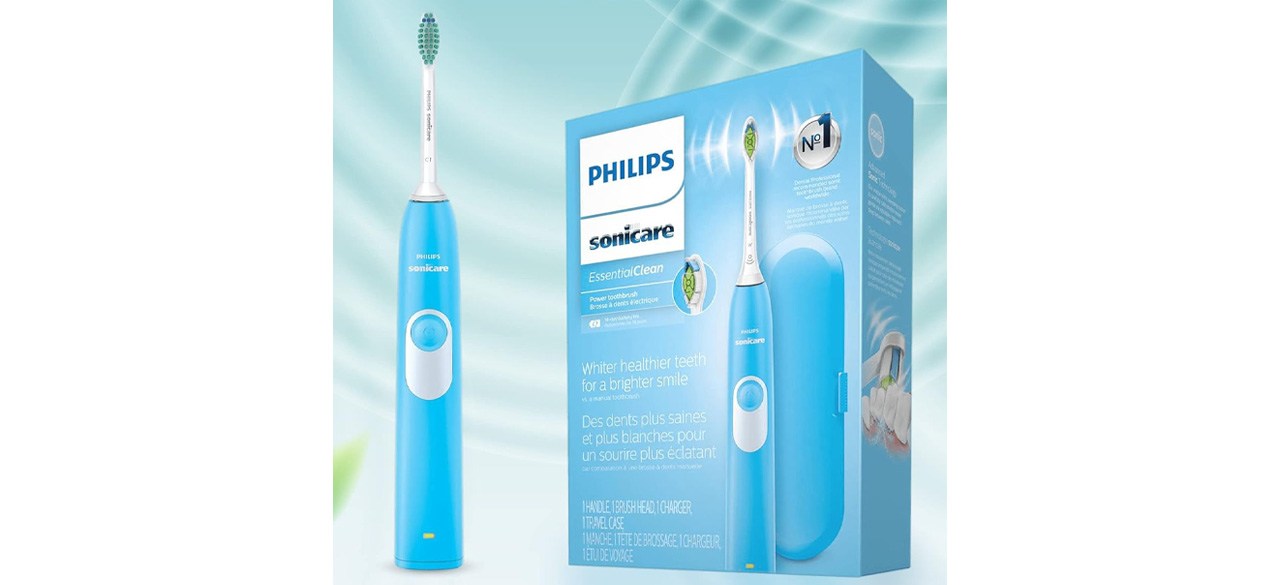 22% OFF
This Philips electric toothbrush features sonic pulse technology and soft diamond-shaped bristles for gentle teeth cleaning and gum protection. Like the brand's ProtectiveClean model, it has a two-minute timer, battery-charge indicator and 14-day battery life, with a handy travel case and charger base included. While the majority of users are satisfied with this device, some found the bristles and pulsing to be too gentle.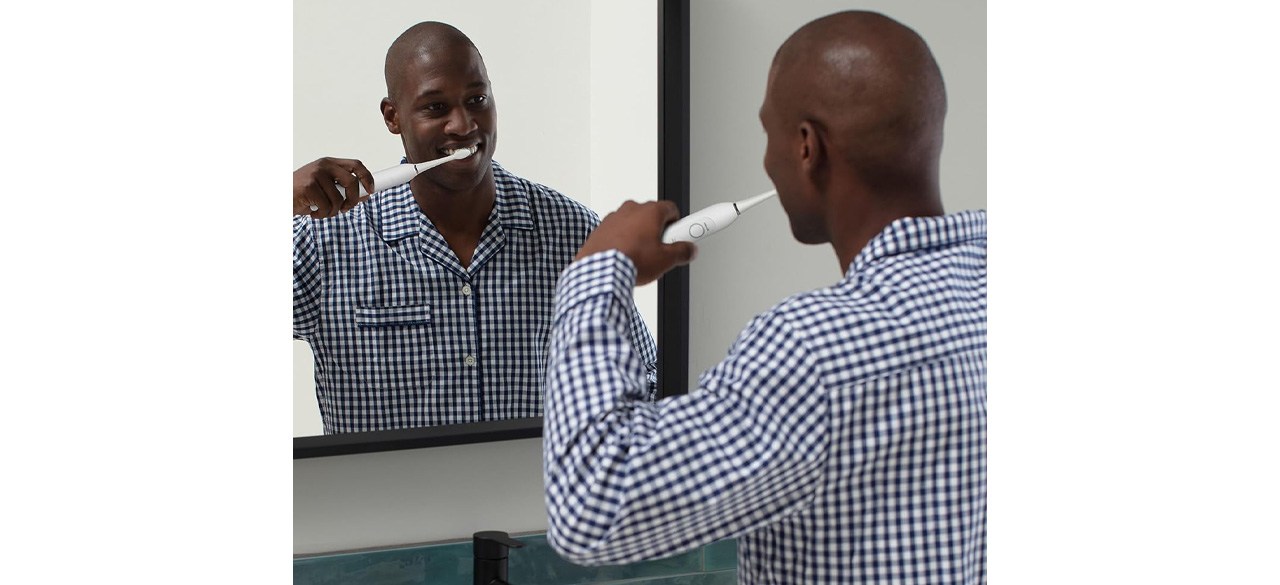 20% OFF
This Waterpik toothbrush uses soft bristles and sonic pulse technology to gently clean the teeth without irritating the gums. Highlights include three brushing modes; a two-minute timer with a 30-second pacer; battery and brush head change indicators; and a 30-day battery life when charged on the USB-connected base.
Other electric toothbrush deals under $80 worth checking out
Best electric toothbrush deals over $80
In the realm of high-end electric toothbrushes, you'll find advanced features including AI-guided brushing and interactive displays. We tested two of the four featured toothbrushes to see if they're worth the hype: the Genius X and iO Series 5 from Oral-B.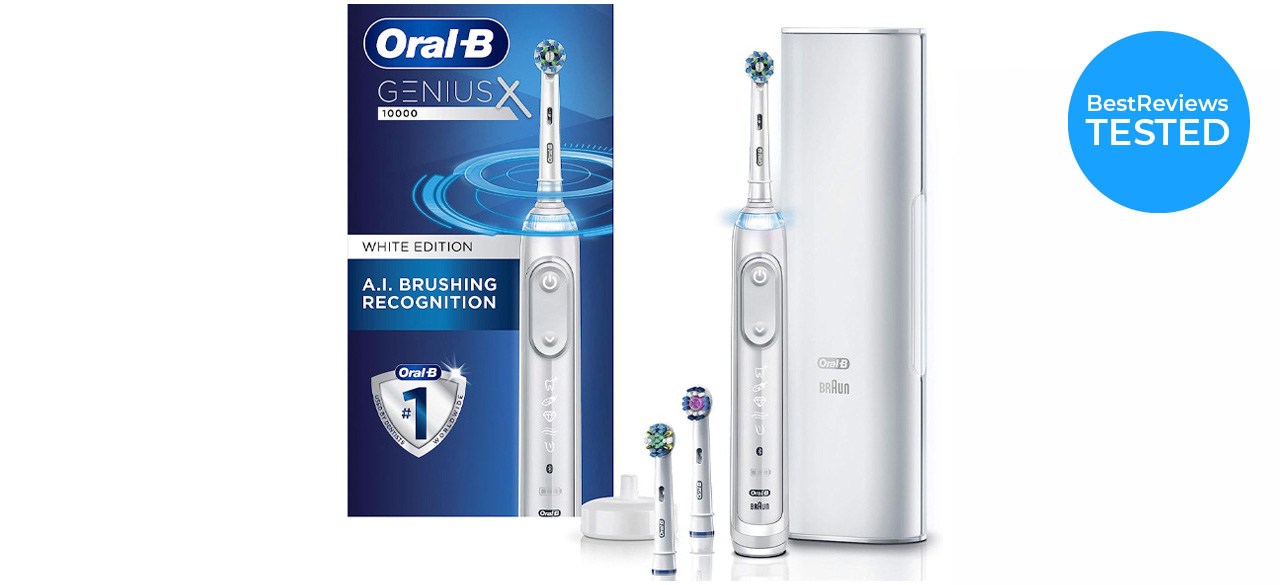 32% OFF
We tested the Oral-B Genius X and have mostly positive thoughts on it. Our tester had a history of sore and bleeding gums and found that this toothbrush greatly improved gum health in just a few weeks of use. We liked the variety provided by the six cleaning modes, and how the AI, pressure sensor and timer features taught our tester better brushing technique. This toothbrush lasts over 14 days on a single charge and includes a travel case with a built-in charger, as well as three brush heads. Though our tester noted that the toothbrush is loud and that the app tracking didn't always work, it still provided a far better clean than a manual toothbrush.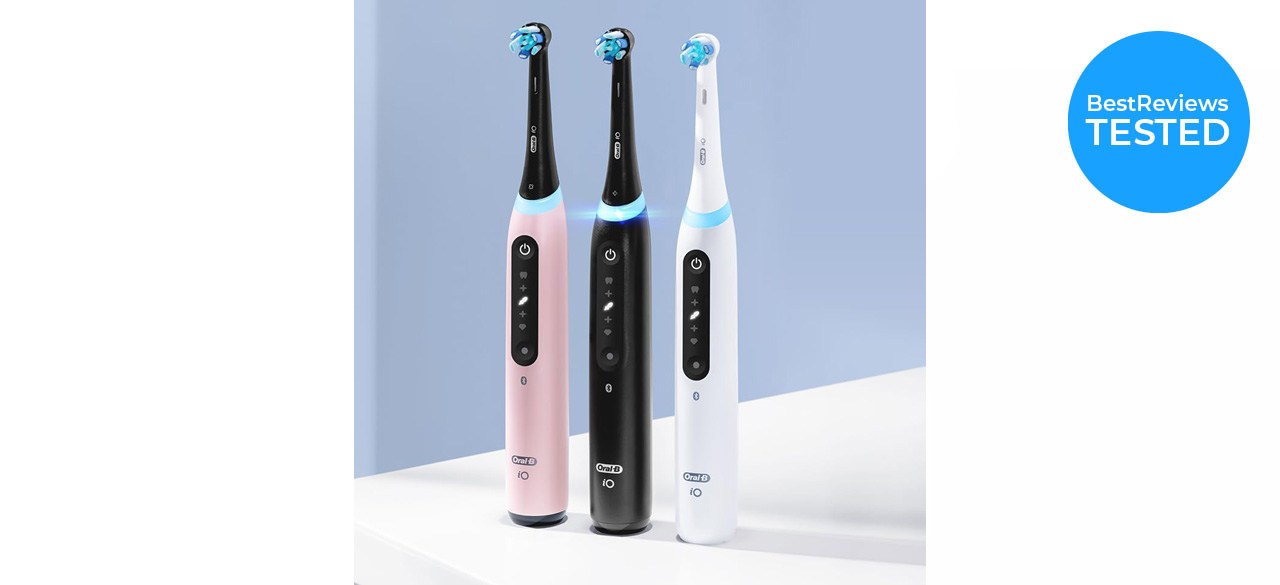 33% OFF
We also took the Oral-B iO Series 5 model into the Testing Lab, and it passed with flying colors. Our tester praised its superior teeth-cleaning power and how easy it was to navigate the AI-integrated app to track brushing. We found that the five cleaning modes, pressure sensor and timer were very helpful for enhancing brushing technique. Other features include a brush-head change alert, rechargeable base, 14-day battery life and travel case. Though the app sometimes lagged, it did a first-rate job overall.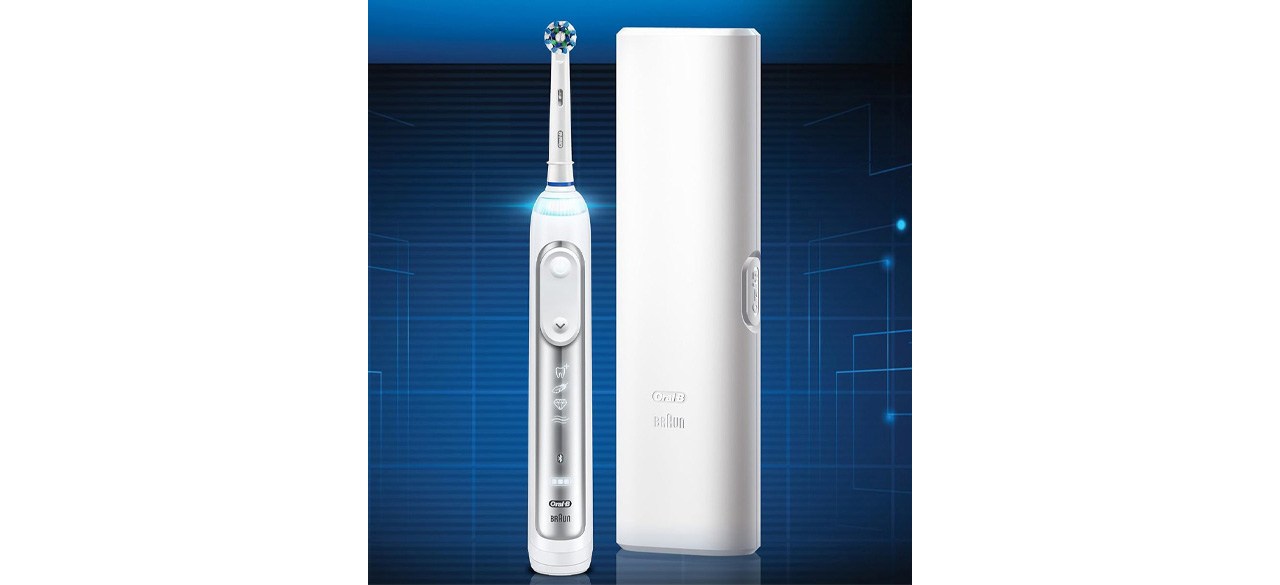 41% OFF
This electric toothbrush lets you track your brushing with AI when synced with the Oral-B app. The rotating brush has five cleaning modes and a pressure sensor, with customizable LED lights and a timer that pulses every 30 seconds, reminding you to switch areas. It's rechargeable and lasts for 14 days when charged on the included base. This model is compatible with nearly all Oral-B brush heads, except for the iO brush heads.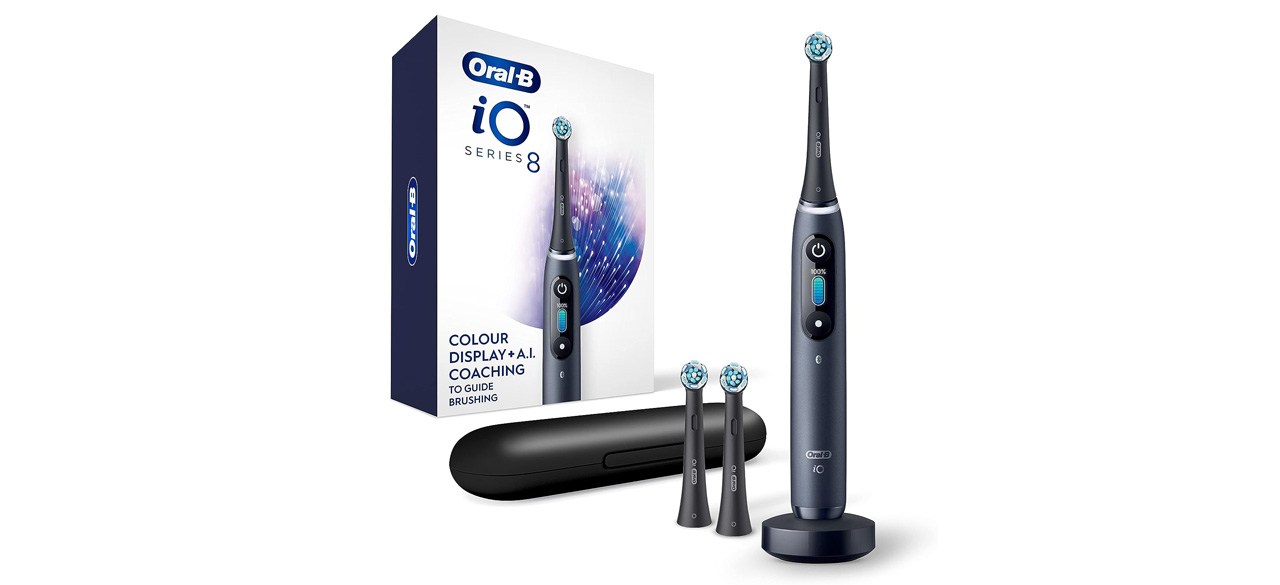 32% OFF
This Oral-B model uses soft rotating bristles and six different modes to clean your teeth, with an AI feature that tracks your brushing in real time and a pressure sensor that keeps you from brushing too hard. It shows the selected cleaning mode, two-minute timer, battery-level indicator and brush-head change alert on a front-facing LED display. You also get a travel case and two replacement brush heads with the purchase.
Other electric toothbrush deals over $80 worth checking out
Who has the best Black Friday electric toothbrush deals?
Amazon offers some of the deepest discounts on electric toothbrushes for Black Friday, with more diverse options compared to other retailers. Certain deals on this site also include additional coupons for even more savings, and you'll get free shipping if you sign up for Amazon Prime. Kohl's also has some Black Friday deals, and up until Nov. 18, you can save an extra 15% to 30% off if you sign up for a Kohl's card. You can also access deals directly through Oral-B and Philips, two brands that design some of the most popular electric toothbrush models.
What to consider when buying an electric toothbrush?
Cost: Reliable budget electric toothbrushes start at around $30. You can find midrange options priced between $40 to $80, while high-end models can cost hundreds of dollars.
Bristles: Like manual toothbrushes, electric models are designed with soft, medium or firm bristles; the right firmness level for you depends on tooth sensitivity and gum health. Some electric toothbrushes have colored bristles that fade over time, reminding you when it's time to change the brush head (approximately every three months).
Sonic vs. rotating: Some electric toothbrushes feature sonic technology that produces vibrations in the brush head, while others feature rotating brush heads. Sonic toothbrushes typically have elongated brush heads compared to the round brush heads of rotating devices. Whether you choose a sonic or rotating toothbrush is based on personal preference; one is not better or more effective than the other.
Cleaning modes: Some electric toothbrushes have various modes designed for different purposes, such as plaque removal, whitening, deep cleaning and gentle cleaning.
Brushing timer: Nearly all electric toothbrushes, including budget-friendly models, have a two-minute timer to ensure you brush your teeth an adequate amount.
Battery life: Electric toothbrushes can run on a single charge between 14 and 90 days, depending on the model. Some even include a battery-charge indicator that lets you know when it's time to change the battery.
Battery type: Cheaper options are more likely to contain disposable batteries, while pricier alternatives run on rechargeable batteries and come with a charging base.
Portability: Electric toothbrushes designed to be travel-friendly come with a storage case.
Advanced features: Midrange and luxury models typically offer advanced features such as Bluetooth technology, AI, interactive displays and pressure sensors.
Why trust our recommendations?
When rounding up these products, we did thorough research on customer feedback and user satisfaction, only choosing models with consistently high ratings and, in most cases, hundreds of positive reviews. All the top toothbrushes featured in this article are from brands approved by the American Dental Association (ADA), specifically Oral-B, Philips Sonicare, Waterpik and Aquasonic. We even conducted in-depth testing for two of the top picks to determine whether they're worth your money. We will continue to update this article regularly to reflect the latest deals, so you can get the most savings out of Black Friday.
 
Want to shop the best products at the best prices? Check out Daily Deals from BestReviews.
Sign up here to receive the BestReviews weekly newsletter for useful advice on new products and noteworthy deals.
Amy Evans writes for BestReviews. BestReviews has helped millions of consumers simplify their purchasing decisions, saving them time and money.
Copyright 2023 BestReviews, a Nexstar company. All rights reserved.