TERRE HAUTE, Ind. (STACKER) — You may be in the market for a new job or considering a career change. Or you may be curious about how much the surgeon who lives next door puts in the bank every two weeks. Whatever your motivation, we have the answer to your questions about the top-paying jobs in the Terre Haute area.
Stacker, a media company that specializes in telling stories with data, collected information on the highest-paying jobs in Terre Haute using data from the U.S. Bureau of Labor Statistics. Jobs are ranked by average annual salary with information up to date as of May 2019.
In Terre Haute, the annual mean wage is $42,150 or 21.2% lower than national mean of $53,490, while the highest-paying occupation makes $181,680.
Read on to see which jobs make the list: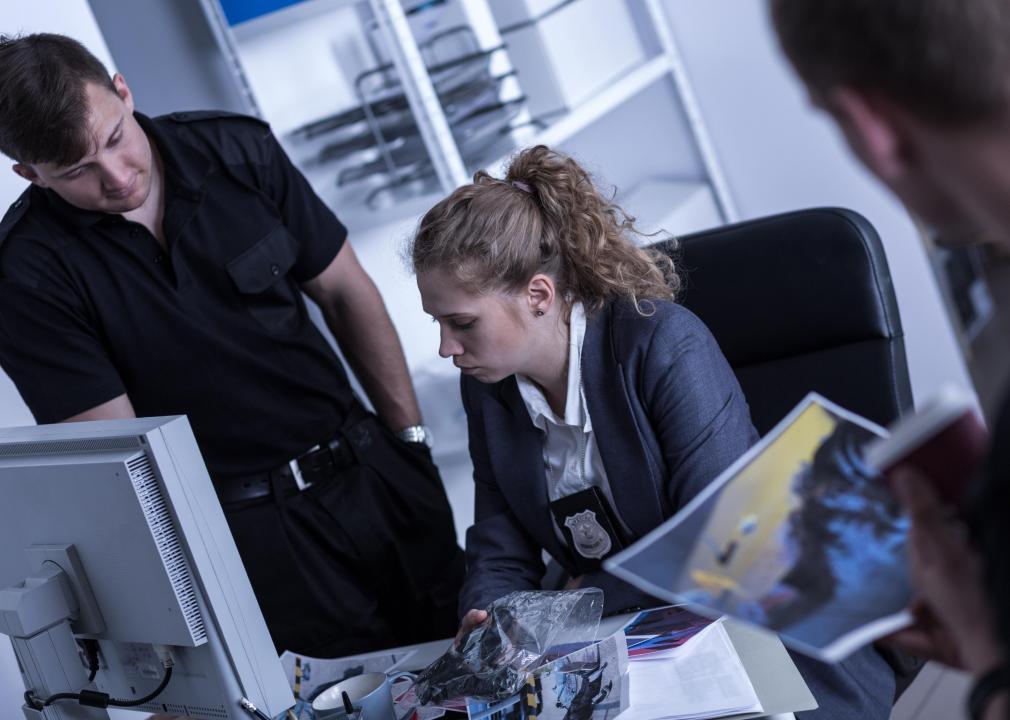 50. First-line supervisors of police and detectives
Terre Haute, IN
Annual mean salary: $58,840
#308 highest pay among all metros
Employment: 40
National
Annual mean salary: $94,950
Employment: 121,340
Entry level education requirements: High school diploma or equivalent
Metros with highest average pay:

San Jose-Sunnyvale-Santa Clara, CA ($189,800)
San Francisco-Oakland-Hayward, CA ($180,940)
Santa Maria-Santa Barbara, CA ($178,670)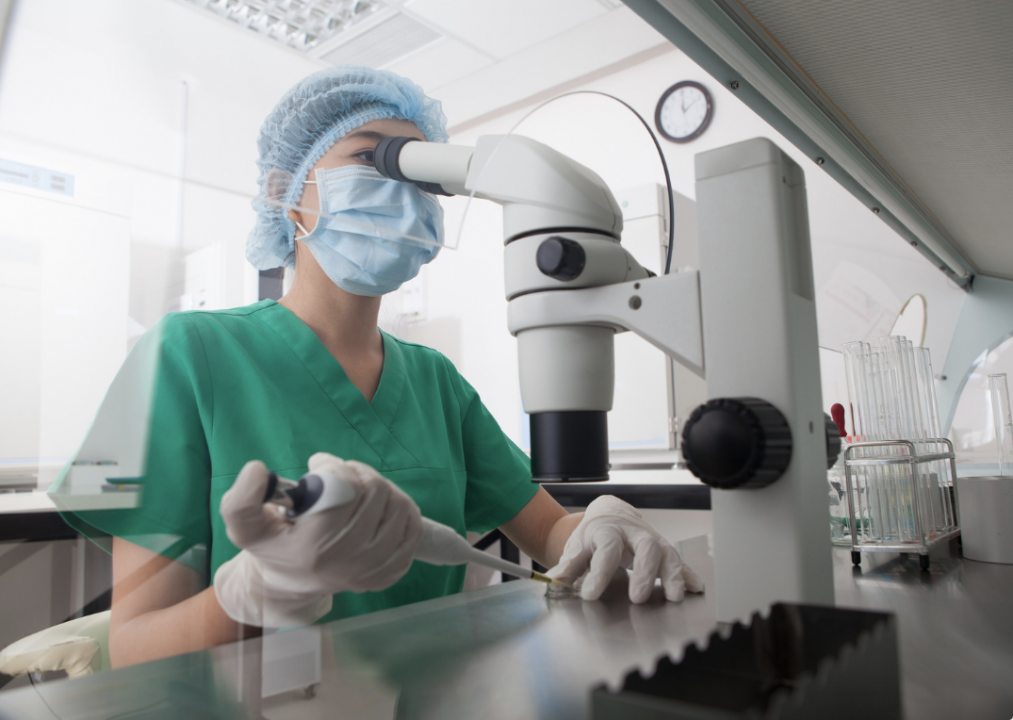 49. Chemical technicians
Terre Haute, IN
Annual mean salary: $59,080
#18 highest pay among all metros
Employment: 40
National
Annual mean salary: $52,910
Employment: 65,760
Entry level education requirements: Associate's degree
Metros with highest average pay:

Baton Rouge, LA ($71,820)
Beaumont-Port Arthur, TX ($71,440)
Parkersburg-Vienna, WV ($68,000)
48. Occupational therapy assistants
Terre Haute, IN
Annual mean salary: $59,890
#109 highest pay among all metros
Employment: data not available
National
Annual mean salary: $61,880
Employment: 44,990
Entry level education requirements: Associate's degree
Metros with highest average pay:

Sacramento–Roseville–Arden-Arcade, CA ($92,580)
Visalia-Porterville, CA ($83,690)
Reno, NV ($81,800)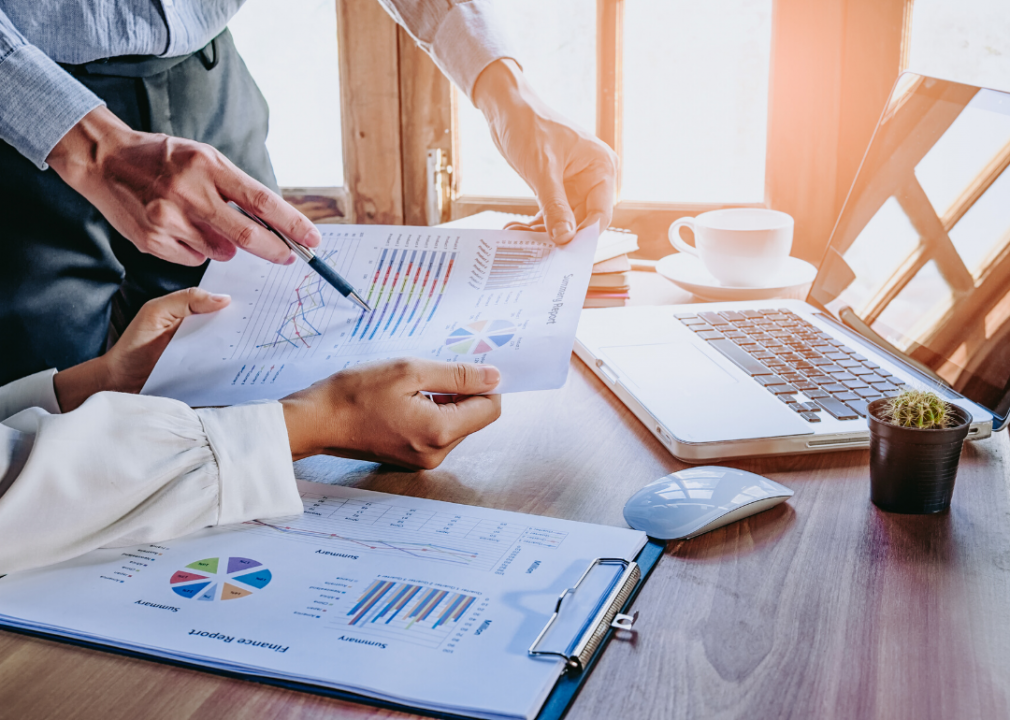 47. Cost estimators
Terre Haute, IN
Annual mean salary: $60,310
#284 highest pay among all metros
Employment: 60
National
Annual mean salary: $71,350
Employment: 210,000
Entry level education requirements: Bachelor's degree
Metros with highest average pay:

San Francisco-Oakland-Hayward, CA ($98,960)
Vallejo-Fairfield, CA ($98,930)
Norwich-New London-Westerly, CT-RI ($93,350)
46. Sales representatives, wholesale and manufacturing, except technical and scientific products
Terre Haute, IN
Annual mean salary: $60,770
#272 highest pay among all metros
Employment: 440
National
Annual mean salary: $71,110
Employment: 1,344,530
Entry level education requirements: High school diploma or equivalent
Metros with highest average pay:

Santa Fe, NM ($94,880)
Kingston, NY ($91,660)
Portsmouth, NH-ME ($90,850)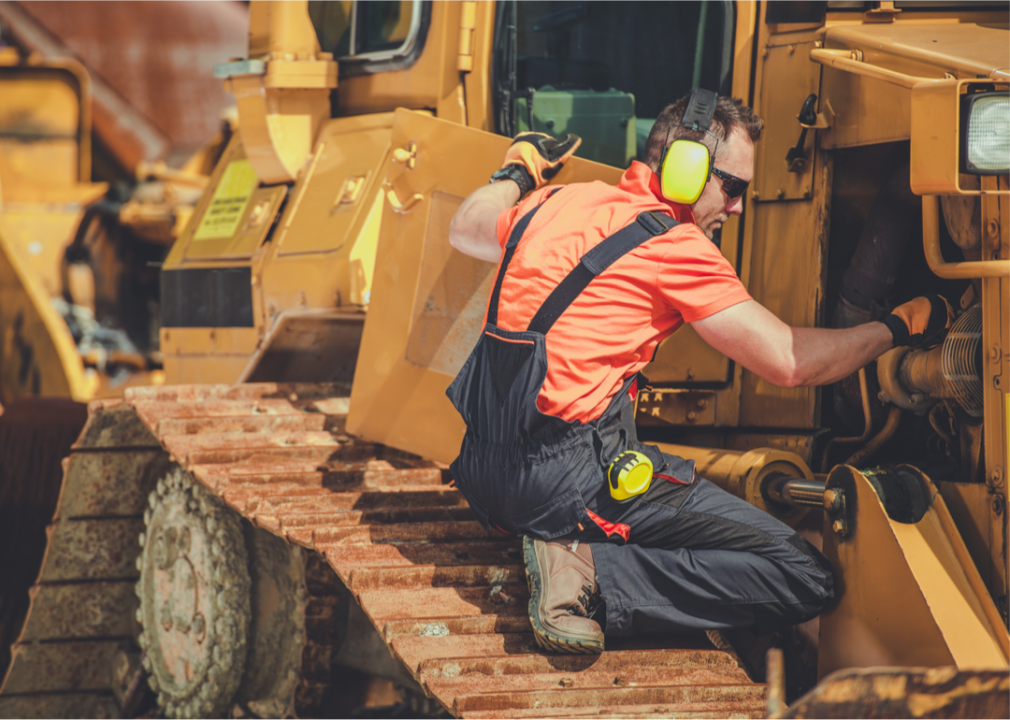 45. Mobile heavy equipment mechanics, except engines
Terre Haute, IN
Annual mean salary: $61,270
#35 highest pay among all metros
Employment: 70
National
Annual mean salary: $54,840
Employment: 147,800
Entry level education requirements: High school diploma or equivalent
Metros with highest average pay:

Fairbanks, AK ($80,010)
Urban Honolulu, HI ($77,660)
San Francisco-Oakland-Hayward, CA ($75,510)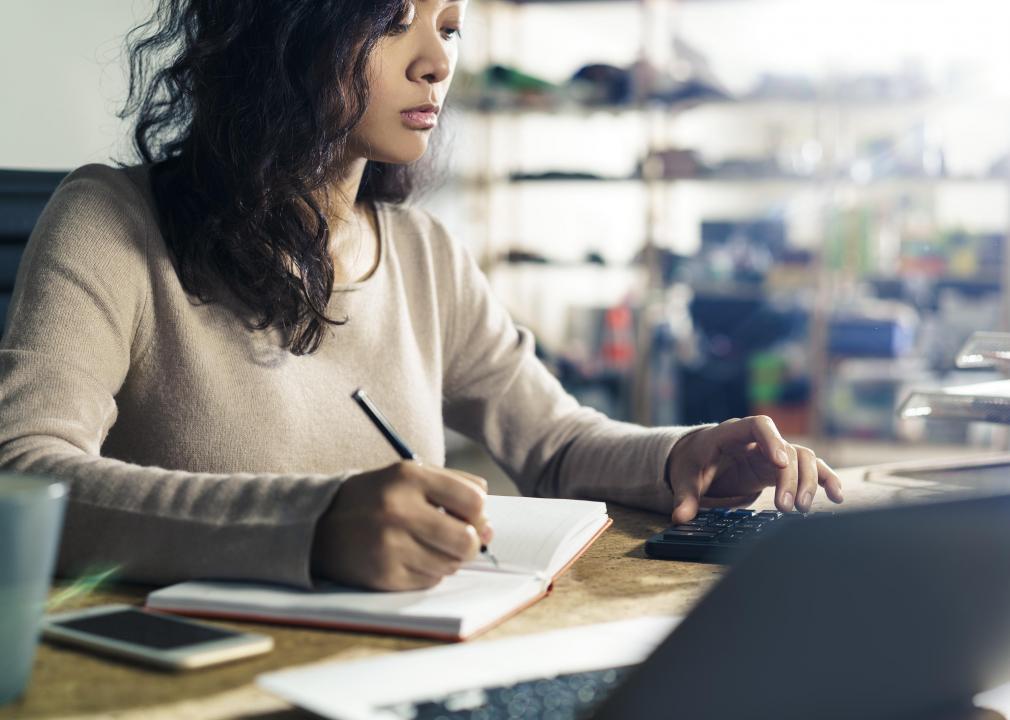 44. Accountants and auditors
Terre Haute, IN
Annual mean salary: $61,600
#350 highest pay among all metros
Employment: 330
National
Annual mean salary: $79,520
Employment: 1,280,700
Entry level education requirements: Bachelor's degree
Metros with highest average pay:

New York-Newark-Jersey City, NY-NJ-PA ($102,090)
Salinas, CA ($97,640)
Washington-Arlington-Alexandria, DC-VA-MD-WV ($95,570)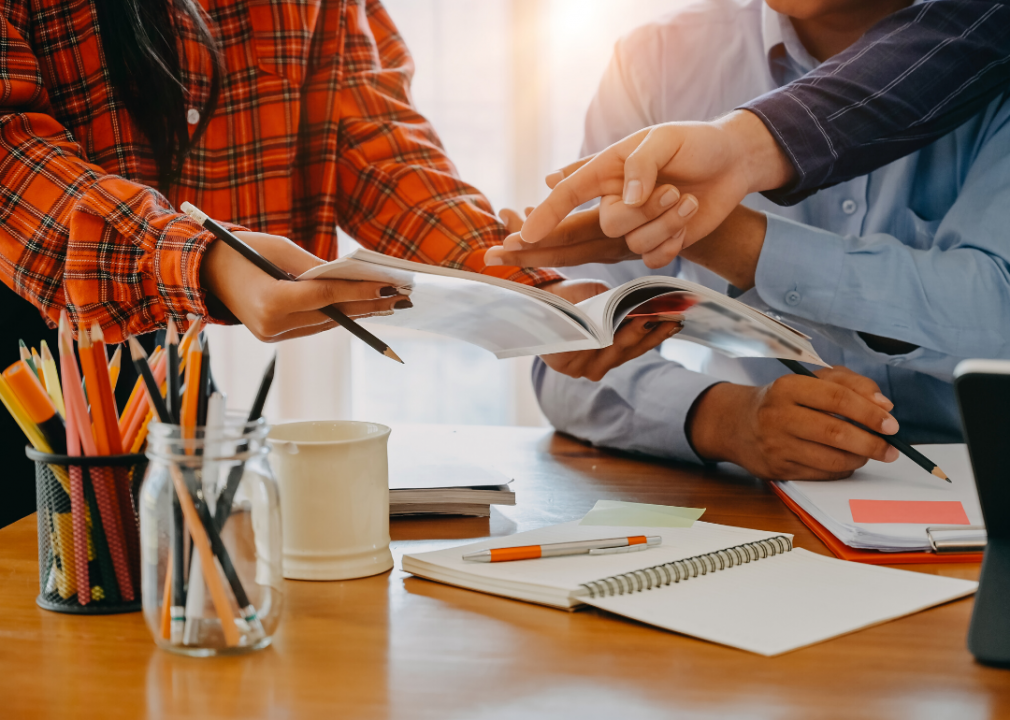 43. Editors
Terre Haute, IN
Annual mean salary: $61,730
#57 highest pay among all metros
Employment: data not available
National
Annual mean salary: $71,910
Employment: 95,970
Entry level education requirements: Bachelor's degree
Metros with highest average pay:

Boston-Cambridge-Nashua, MA-NH ($92,870)
New York-Newark-Jersey City, NY-NJ-PA ($88,530)
Washington-Arlington-Alexandria, DC-VA-MD-WV ($88,150)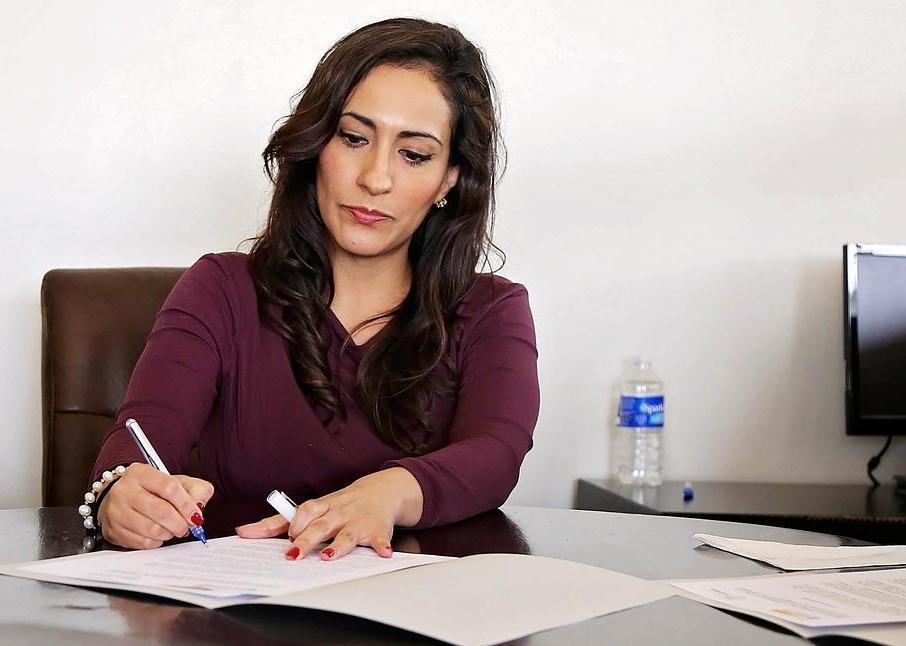 42. Compliance officers
Terre Haute, IN
Annual mean salary: $62,310
#233 highest pay among all metros
Employment: 70
National
Annual mean salary: $72,850
Employment: 317,600
Entry level education requirements: Bachelor's degree
Metros with highest average pay:

Bridgeport-Stamford-Norwalk, CT ($103,530)
San Jose-Sunnyvale-Santa Clara, CA ($93,740)
San Francisco-Oakland-Hayward, CA ($92,960)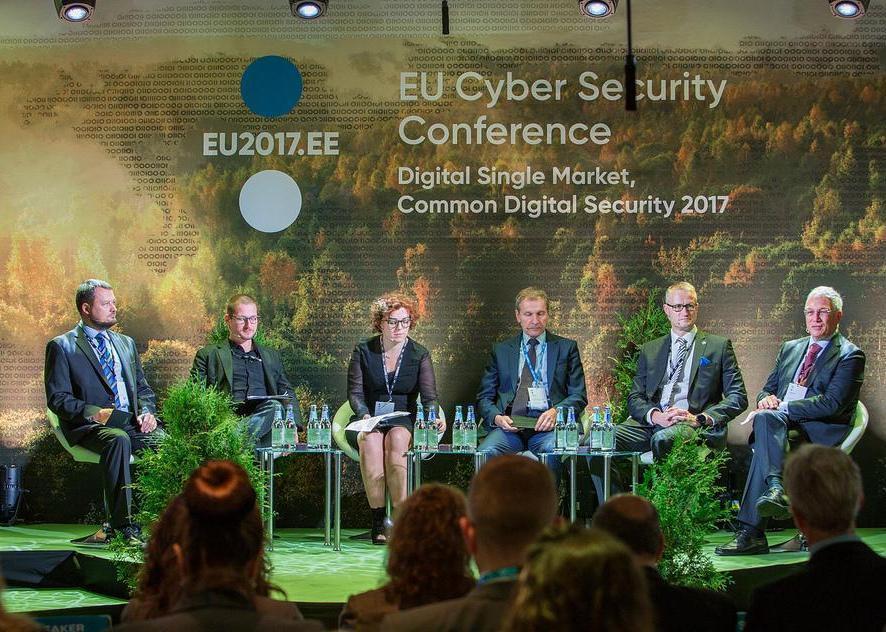 41. Information security analysts
Terre Haute, IN
Annual mean salary: $62,830
#190 highest pay among all metros
Employment: 30
National
Annual mean salary: $104,210
Employment: 125,570
Entry level education requirements: Bachelor's degree
Metros with highest average pay:

San Jose-Sunnyvale-Santa Clara, CA ($133,040)
New York-Newark-Jersey City, NY-NJ-PA ($127,850)
San Francisco-Oakland-Hayward, CA ($122,570)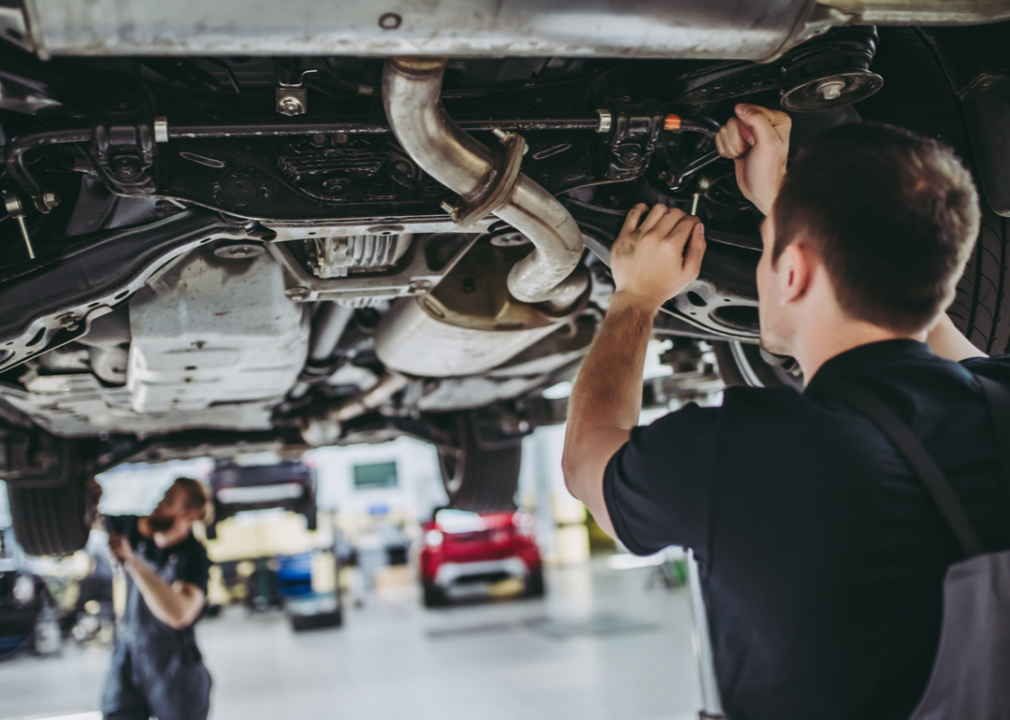 40. First-line supervisors of mechanics, installers, and repairers
Terre Haute, IN
Annual mean salary: $63,850
#271 highest pay among all metros
Employment: 270
National
Annual mean salary: $70,550
Employment: 485,700
Entry level education requirements: High school diploma or equivalent
Metros with highest average pay:

San Jose-Sunnyvale-Santa Clara, CA ($94,180)
San Francisco-Oakland-Hayward, CA ($89,740)
Fairbanks, AK ($88,950)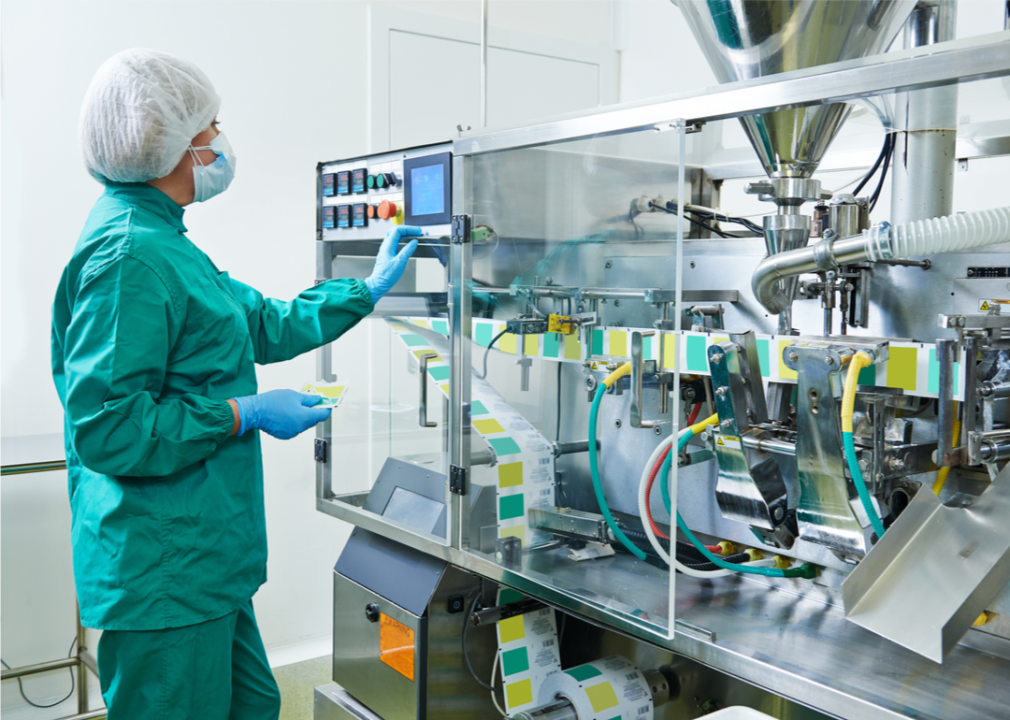 39. Chemical equipment operators and tenders
Terre Haute, IN
Annual mean salary: $63,980
#12 highest pay among all metros
Employment: 150
National
Annual mean salary: $51,540
Employment: 87,120
Entry level education requirements: High school diploma or equivalent
Metros with highest average pay:

Billings, MT ($78,670)
Hattiesburg, MS ($70,540)
Tuscaloosa, AL ($69,990)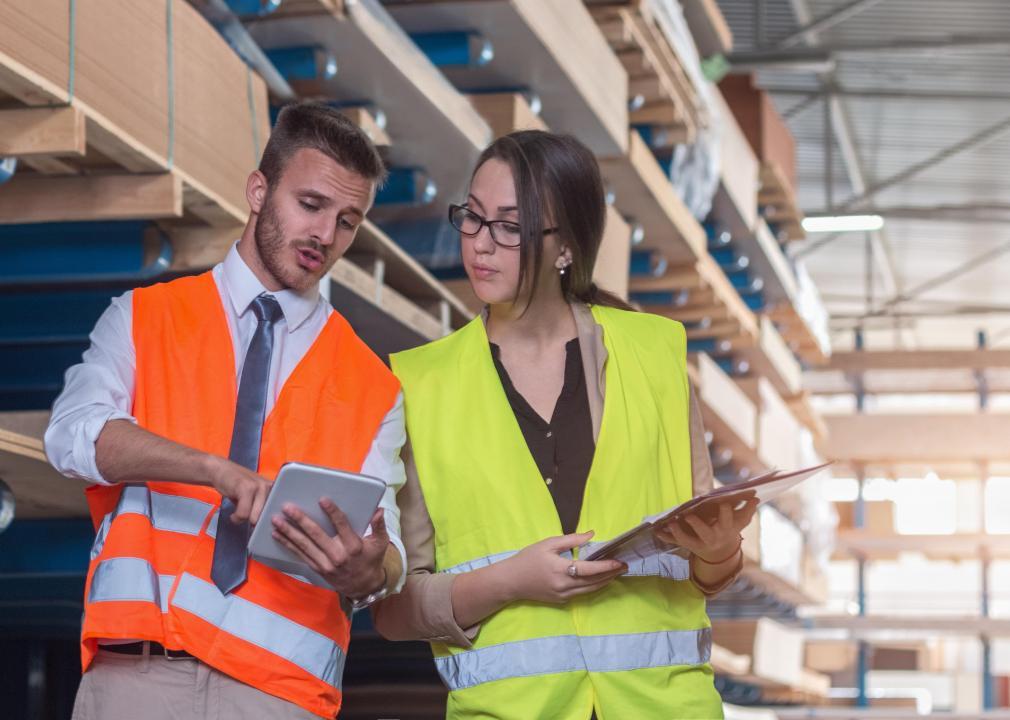 38. Occupational health and safety specialists
Terre Haute, IN
Annual mean salary: $65,380
#230 highest pay among all metros
Employment: 50
National
Annual mean salary: $76,290
Employment: 92,780
Entry level education requirements: Bachelor's degree
Metros with highest average pay:
San Francisco-Oakland-Hayward, CA ($108,230)
Idaho Falls, ID ($99,020)
Oxnard-Thousand Oaks-Ventura, CA ($97,560)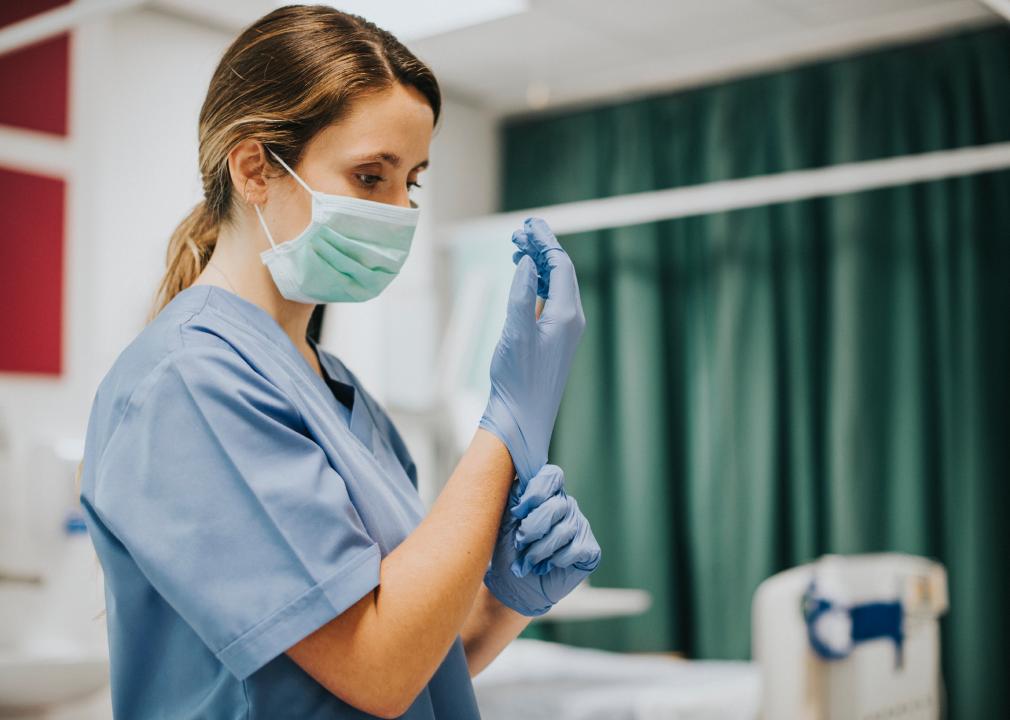 37. Registered nurses
Terre Haute, IN
Annual mean salary: $65,650
#244 highest pay among all metros
Employment: 1,650
National
Annual mean salary: $77,460
Employment: 2,982,280
Entry level education requirements: Bachelor's degree

Metros with highest average pay:
San Jose-Sunnyvale-Santa Clara, CA ($140,740)
San Francisco-Oakland-Hayward, CA ($138,000)
Santa Cruz-Watsonville, CA ($134,000)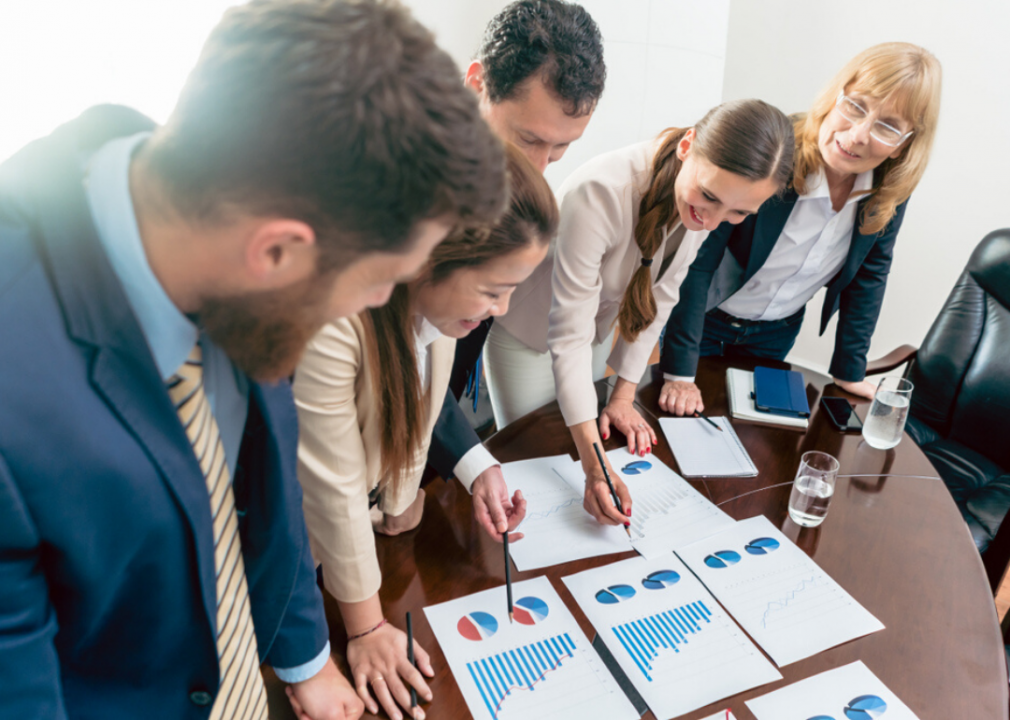 36. Training and development specialists
Terre Haute, IN
Annual mean salary: $66,780
#78 highest pay among all metros
Employment: 90
National
Annual mean salary: $65,640Employment: 312,450
Entry level education requirements: Bachelor's degree
Metros with highest average pay:

Decatur, AL ($101,480)
Santa Cruz-Watsonville, CA ($96,040)
San Luis Obispo-Paso Robles-Arroyo Grande, CA ($92,960)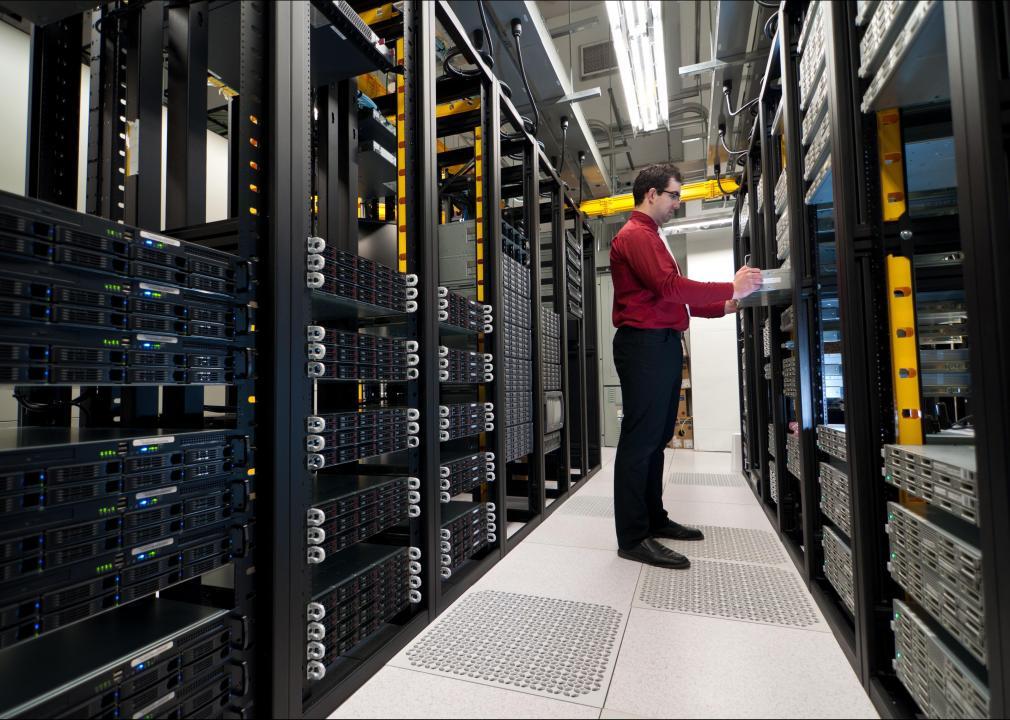 35. Network and computer systems administrators
Terre Haute, IN
Annual mean salary: $66,940
#310 highest pay among all metros
Employment: 90
National
Annual mean salary: $88,410
Employment: 354,450
Entry level education requirements: Bachelor's degree
Metros with highest average pay:
San Jose-Sunnyvale-Santa Clara, CA ($121,440)
Baltimore-Columbia-Towson, MD ($112,910)
California-Lexington Park, MD ($109,790)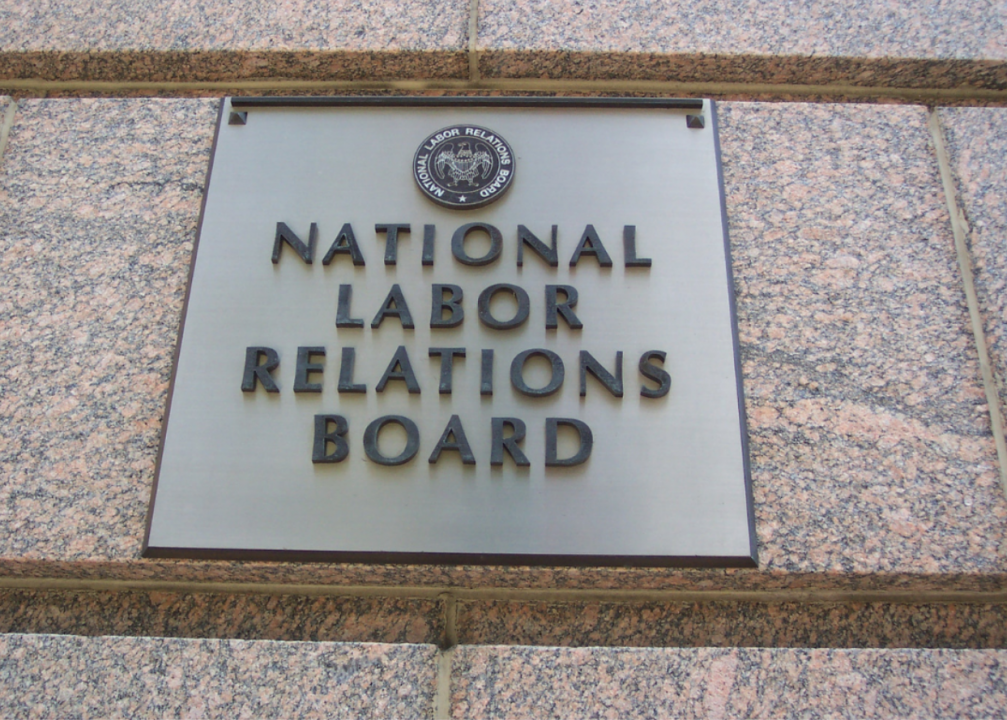 34. Labor relations specialists
Terre Haute, IN
Annual mean salary: $67,660
#78 highest pay among all metros
Employment: 60
National
Annual mean salary: $71,870
Employment: 75,580
Entry level education requirements: Bachelor's degree
Metros with highest average pay:

Spartanburg, SC ($111,160)
Olympia-Tumwater, WA ($106,620)
Philadelphia-Camden-Wilmington, PA-NJ-DE-MD ($106,380)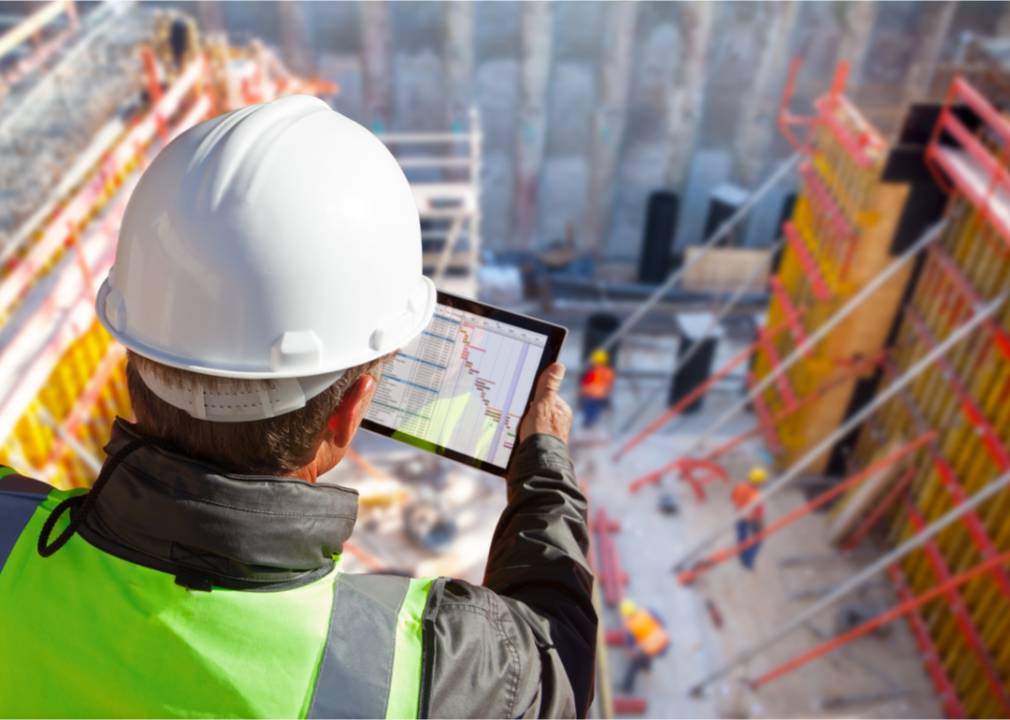 33. First-line supervisors of construction trades and extraction workers
Terre Haute, IN
Annual mean salary: $68,570
#146 highest pay among all metros
Employment: 170
National
Annual mean salary: $71,440
Employment: 626,180
Entry level education requirements: High school diploma or equivalent
Metros with highest average pay:

San Jose-Sunnyvale-Santa Clara, CA ($108,140)
Mount Vernon-Anacortes, WA ($104,640)
San Francisco-Oakland-Hayward, CA ($99,580)
32. Electricians
Terre Haute, IN
Annual mean salary: $71,070
#31 highest pay among all metros
Employment: 380
National
Annual mean salary: $60,370
Employment: 688,620
Entry level education requirements: High school diploma or equivalent
Metros with highest average pay:

San Francisco-Oakland-Hayward, CA ($100,400)
Trenton, NJ ($84,950)
Mount Vernon-Anacortes, WA ($84,810)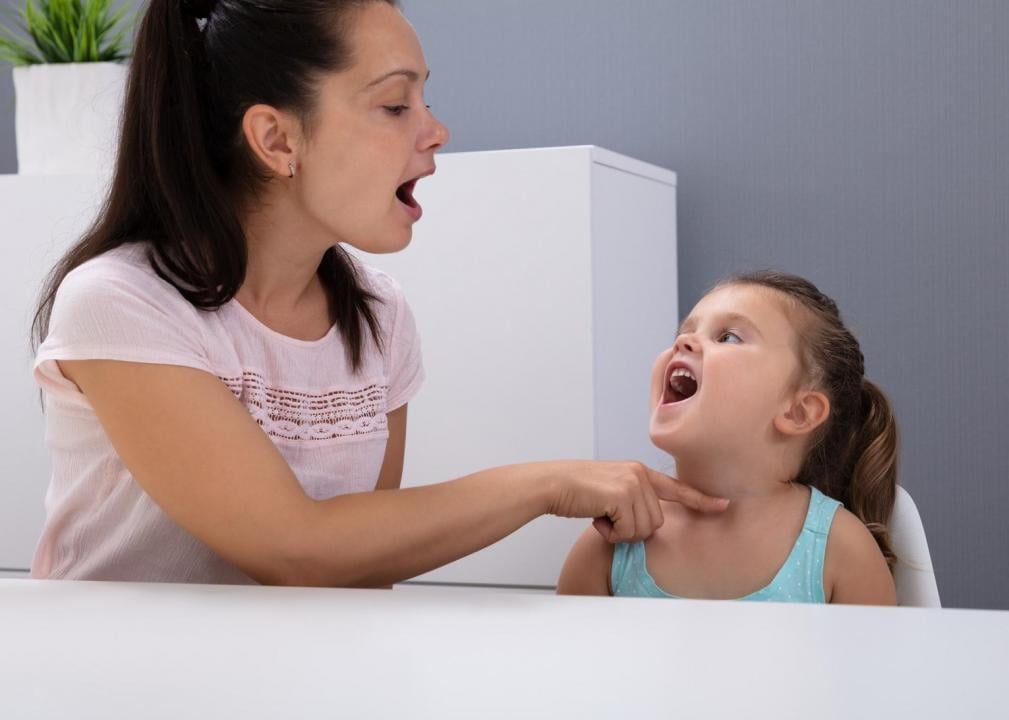 31. Speech-language pathologists
Terre Haute, IN
Annual mean salary: $71,110
#264 highest pay among all metros
Employment: 50
National
Annual mean salary: $82,000
Employment: 154,360
Entry level education requirements: Master's degree
Metros with highest average pay:

Bridgeport-Stamford-Norwalk, CT ($117,710)
Corvallis, OR ($105,380)
Chico, CA ($104,640)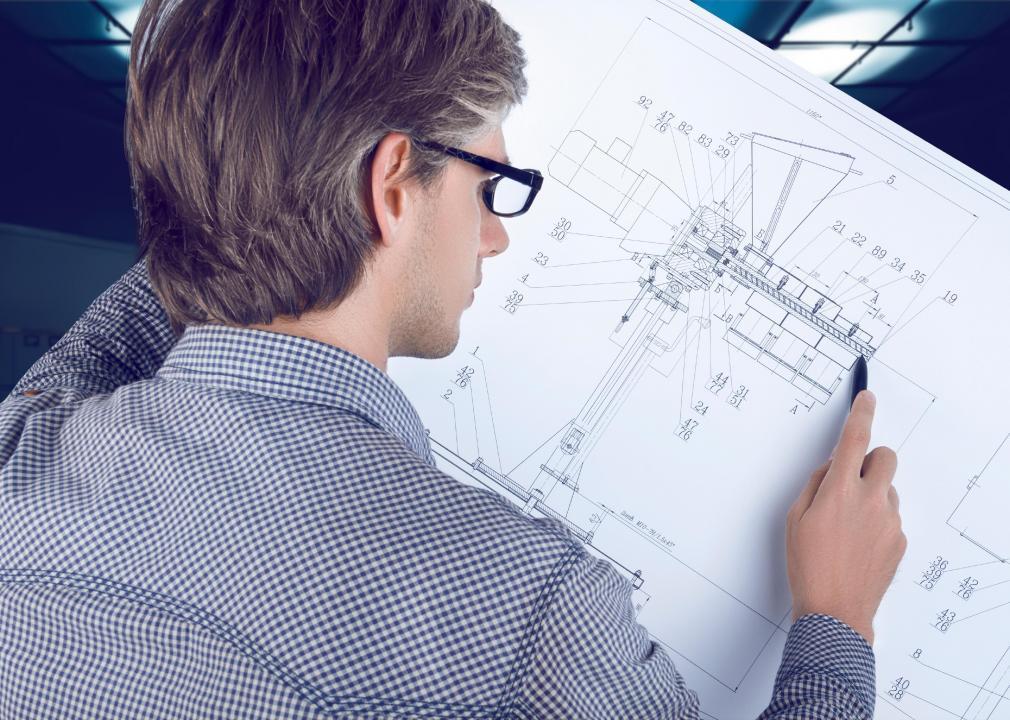 30. Mechanical engineers
Terre Haute, IN
Annual mean salary: $73,730
#292 highest pay among all metros
Employment: 70
National
Annual mean salary: $93,540
Employment: 306,990
Entry level education requirements: Bachelor's degree
Metros with highest average pay:

San Jose-Sunnyvale-Santa Clara, CA ($125,640)
San Francisco-Oakland-Hayward, CA ($123,270)
Lake Charles, LA ($120,950)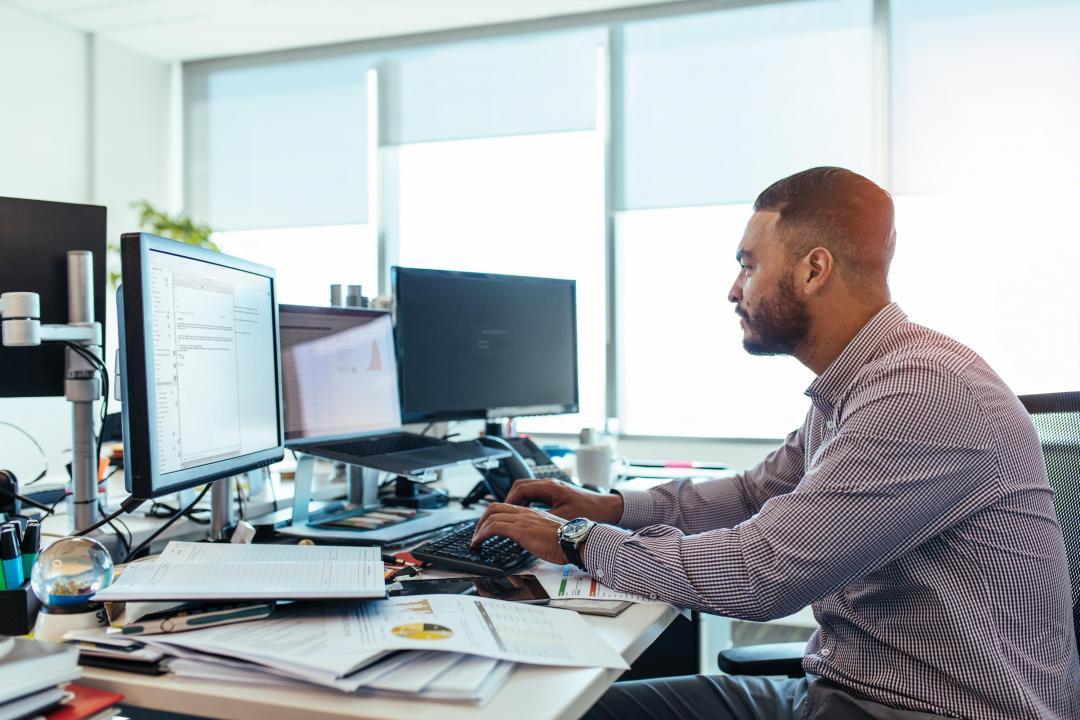 29. Computer systems analysts
Terre Haute, IN
Annual mean salary: $73,970
#276 highest pay among all metros
Employment: 90
National
Annual mean salary: $96,160
Employment: 589,060
Entry level education requirements: Bachelor's degree
Metros with highest average pay:

San Jose-Sunnyvale-Santa Clara, CA ($122,990)
San Francisco-Oakland-Hayward, CA ($121,300)
Houston-The Woodlands-Sugar Land, TX ($119,540)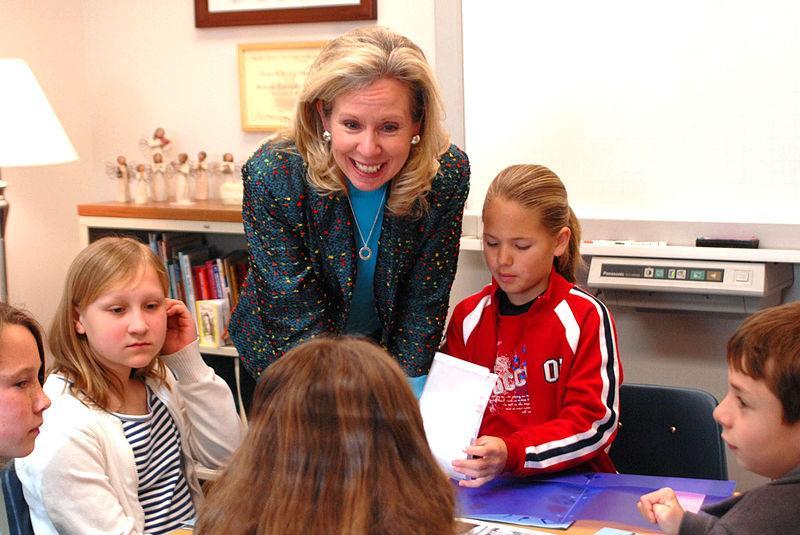 28. Clinical, counseling, and school psychologists
Terre Haute, IN
Annual mean salary: $75,170
#181 highest pay among all metros
Employment: 50
National
Annual mean salary: $87,450
Employment: 113,270
Entry level education requirements: Doctoral or professional degree
Metros with highest average pay:

Santa Rosa, CA ($136,390)
Jefferson City, MO ($118,920)
Oxnard-Thousand Oaks-Ventura, CA ($117,960)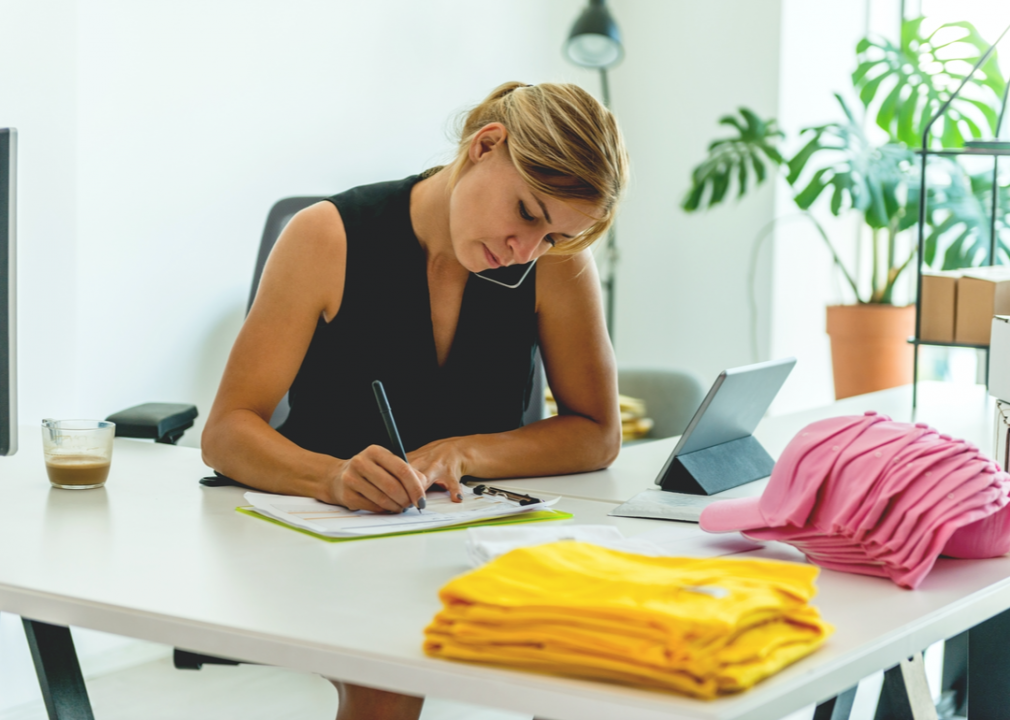 27. Sales representatives, wholesale and manufacturing, technical and scientific products
Terre Haute, IN
Annual mean salary: $75,320
#210 highest pay among all metros
Employment: 80
National
Annual mean salary: $92,980
Employment: 306,980
Entry level education requirements: Bachelor's degree
Metros with highest average pay:

Durham-Chapel Hill, NC ($136,780)
Bridgeport-Stamford-Norwalk, CT ($128,380)
Casper, WY ($125,850)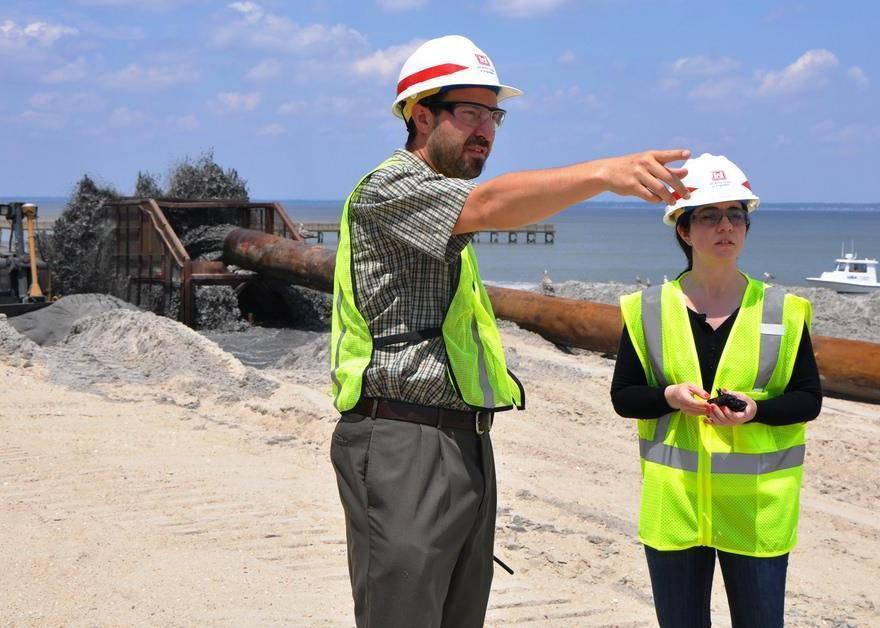 26. Construction managers
Terre Haute, IN
Annual mean salary: $76,740
#326 highest pay among all metros
Employment: 60
National
Annual mean salary: $105,000
Employment: 293,380
Entry level education requirements: Bachelor's degree
Metros with highest average pay:

Vineland-Bridgeton, NJ ($160,500)
New York-Newark-Jersey City, NY-NJ-PA ($148,140)
Atlantic City-Hammonton, NJ ($146,820)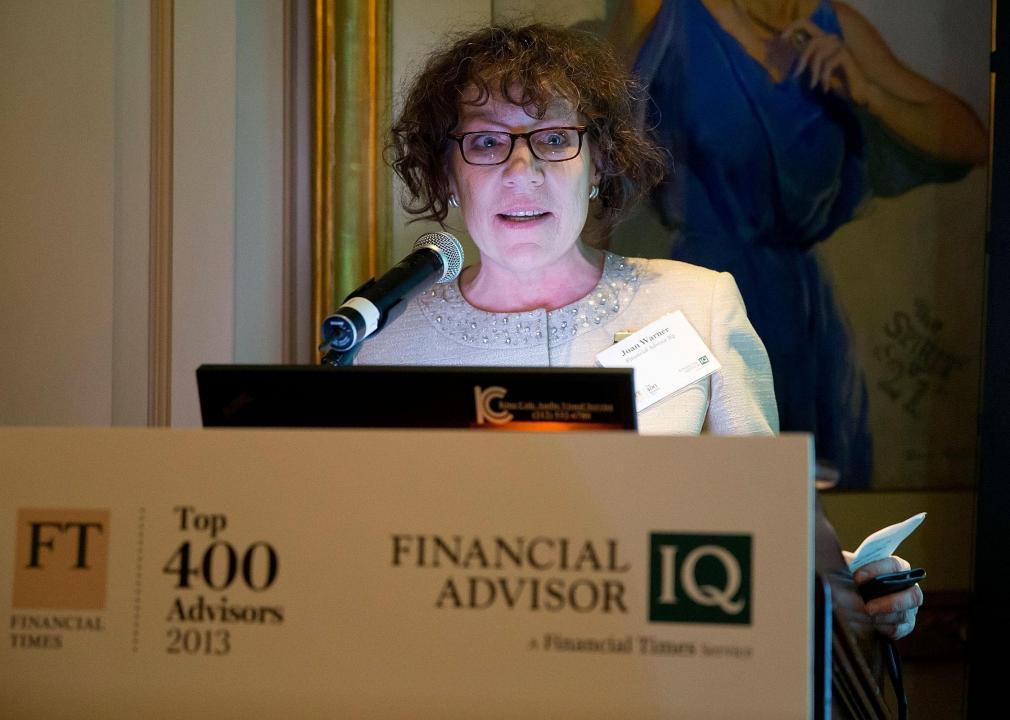 25. Personal financial advisors
Terre Haute, IN
Annual mean salary: $81,760
#204 highest pay among all metros
Employment: 60
National
Annual mean salary: $119,290
Employment: 210,190
Entry level education requirements: Bachelor's degree
Metros with highest average pay:

Montgomery, AL ($178,100)
Santa Fe, NM ($173,970)
San Luis Obispo-Paso Robles-Arroyo Grande, CA ($171,370)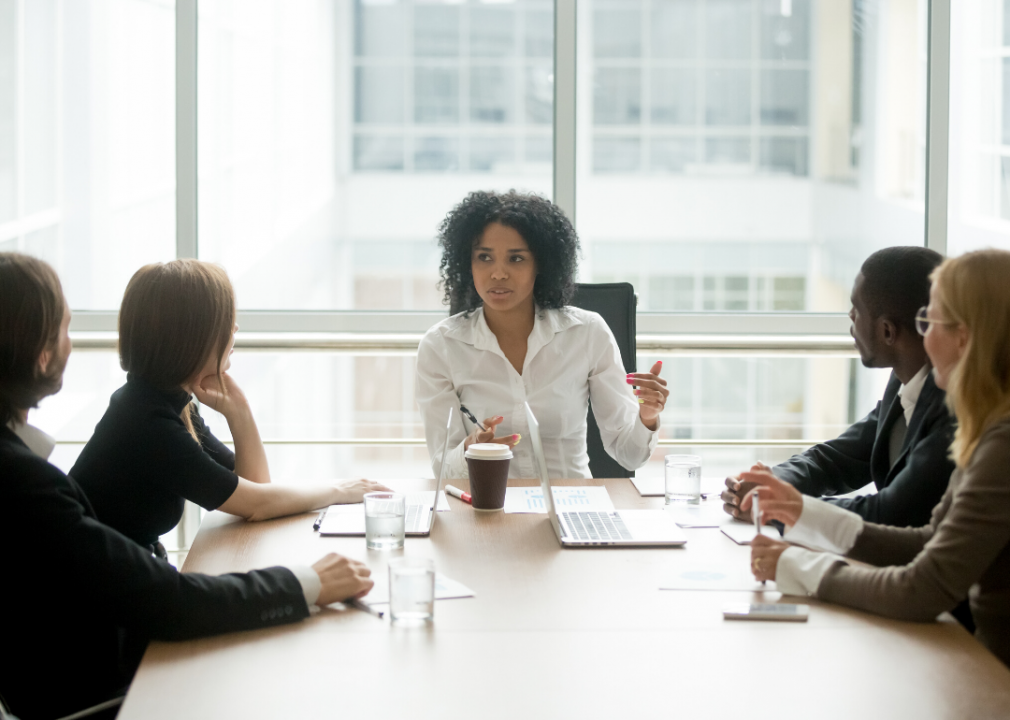 24. Management analysts
Terre Haute, IN
Annual mean salary: $81,850
#195 highest pay among all metros
Employment: 80
National
Annual mean salary: $95,560
Employment: 709,750
Entry level education requirements: Bachelor's degree
Metros with highest average pay:

Dothan, AL ($132,090)
Daphne-Fairhope-Foley, AL ($127,750)
Barnstable Town, MA ($127,570)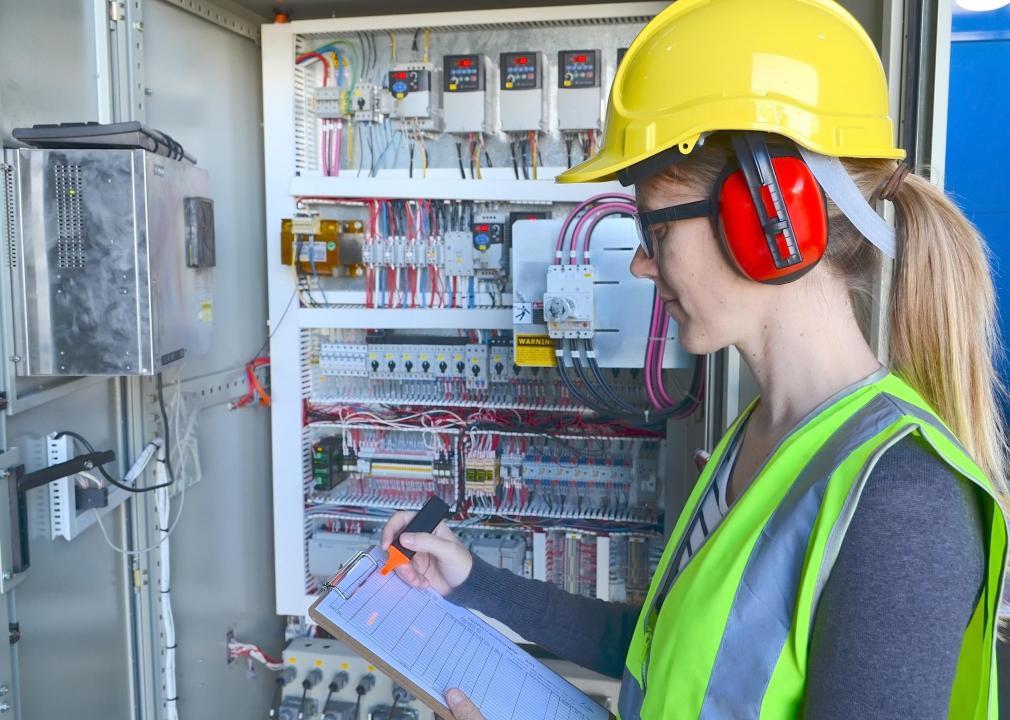 23. Electrical engineers
Terre Haute, IN
Annual mean salary: $82,970
#254 highest pay among all metros
Employment: 40
National
Annual mean salary: $103,480
Employment: 185,570
Entry level education requirements: Bachelor's degree
Metros with highest average pay:

San Jose-Sunnyvale-Santa Clara, CA ($138,450)
Salinas, CA ($129,850)
Washington-Arlington-Alexandria, DC-VA-MD-WV ($128,080)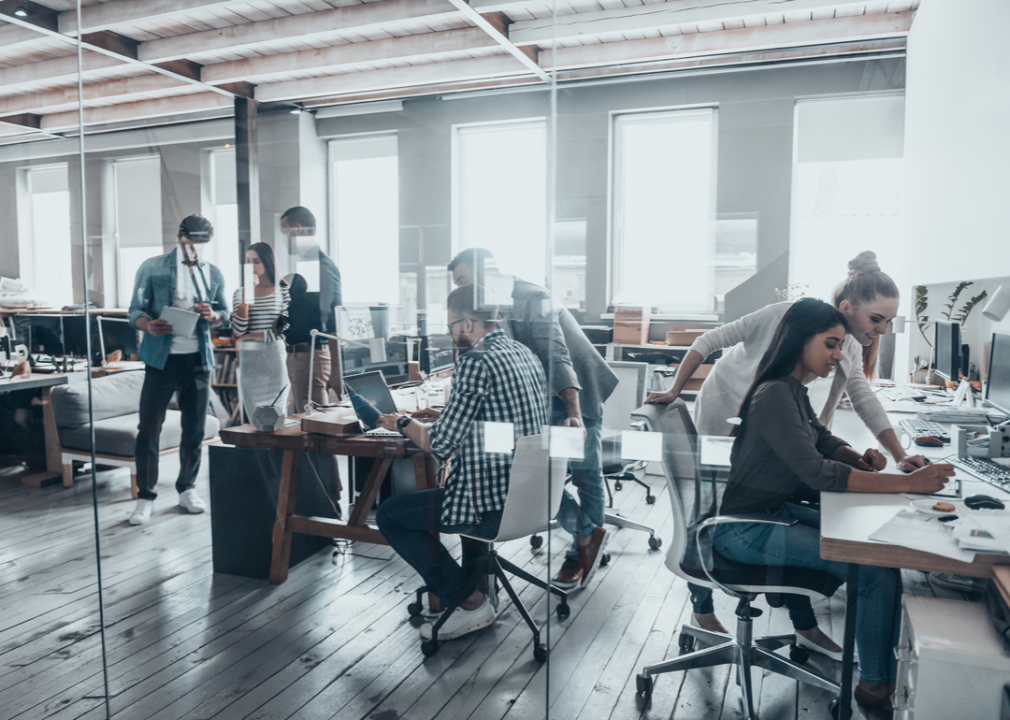 22. First-line supervisors of non-retail sales workers
Terre Haute, IN
Annual mean salary: $83,210
#112 highest pay among all metros
Employment: 60
National
Annual mean salary: $86,180
Employment: 249,090
Entry level education requirements: High school diploma or equivalent
Metros with highest average pay:

Durham-Chapel Hill, NC ($116,640)
Raleigh, NC ($112,570)
Lake Charles, LA ($110,260)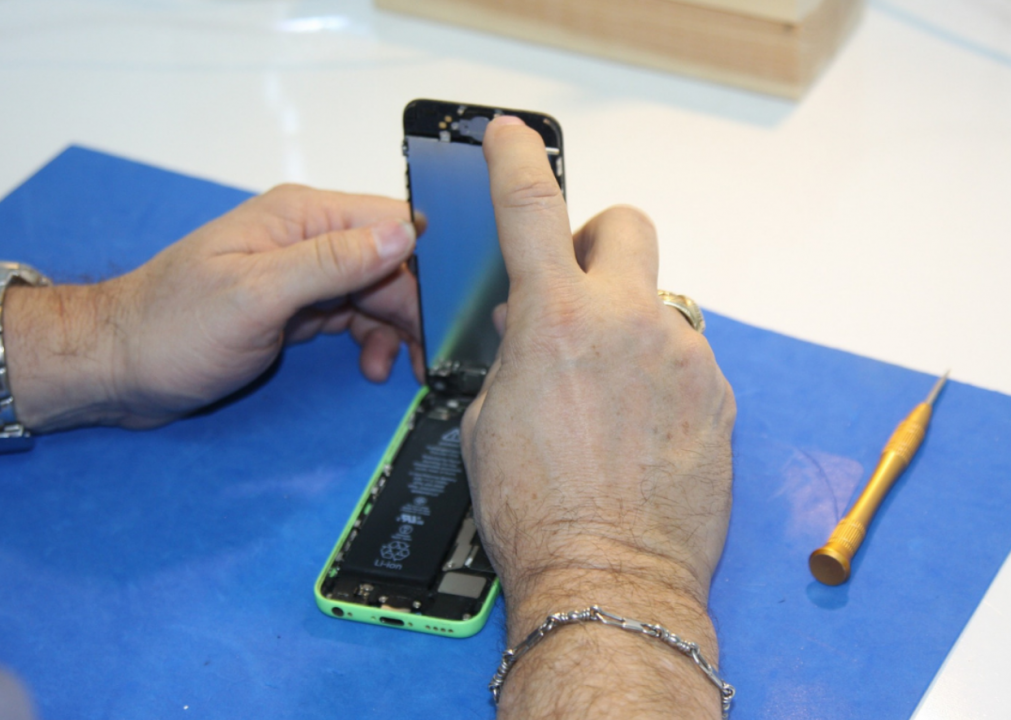 21. Electrical and electronics repairers, commercial and industrial equipment
Terre Haute, IN
Annual mean salary: $84,060
#2 highest pay among all metros
Employment: data not available
National
Annual mean salary: $60,360
Employment: 58,930
Entry level education requirements: Postsecondary nondegree award
Metros with highest average pay:

San Luis Obispo-Paso Robles-Arroyo Grande, CA ($84,740)
Terre Haute, IN ($84,060)
Bismarck, ND ($82,300)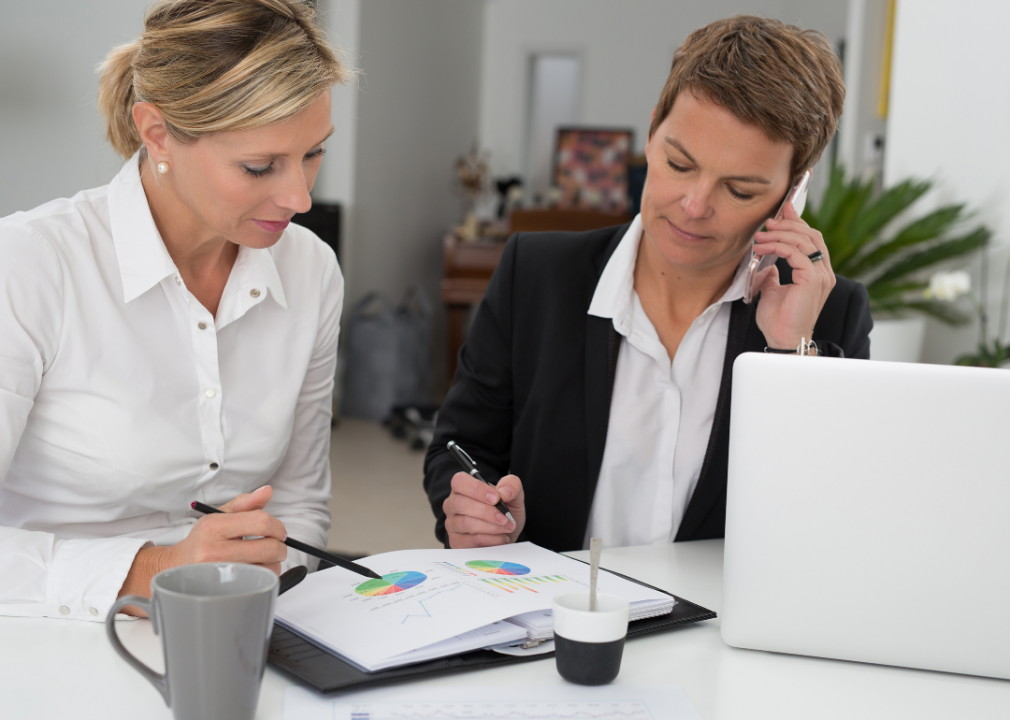 20. Sales managers
Terre Haute, IN
Annual mean salary: $85,000
#354 highest pay among all metros
Employment: 40
National
Annual mean salary: $141,690
Employment: 402,600
Entry level education requirements: Bachelor's degree
Metros with highest average pay:

New York-Newark-Jersey City, NY-NJ-PA ($195,220)
Trenton, NJ ($178,020)
Portsmouth, NH-ME ($175,500)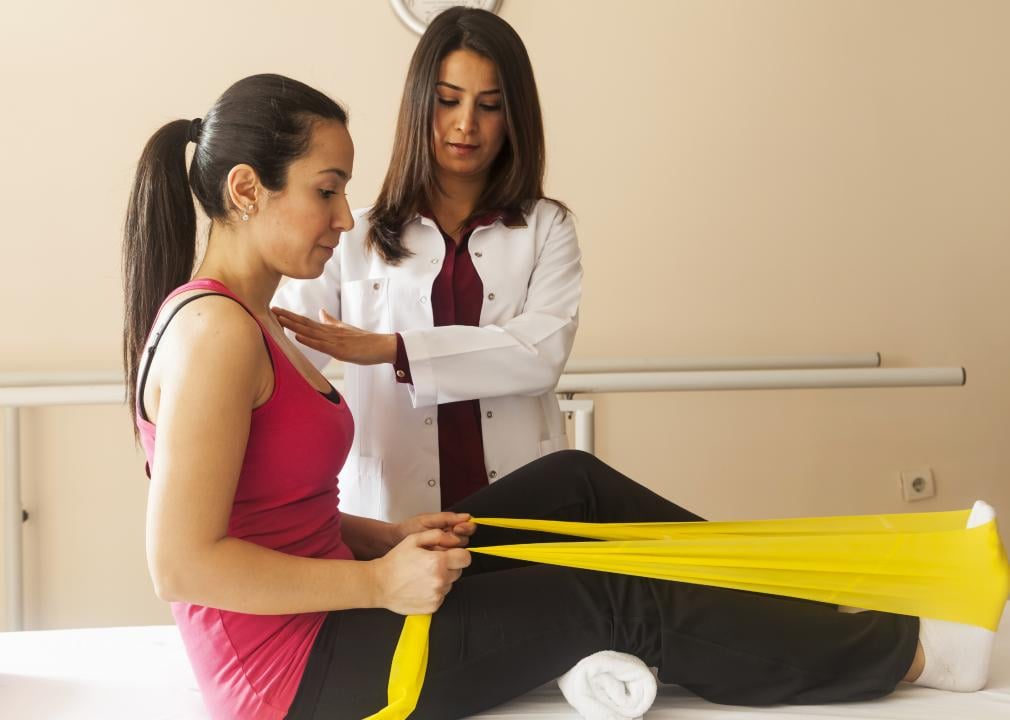 19. Physical therapists
Terre Haute, IN
Annual mean salary: $85,420
#246 highest pay among all metros
Employment: 70
National
Annual mean salary: $90,170
Employment: 233,350
Entry level education requirements: Doctoral or professional degree
Metros with highest average pay:
Yuba City, CA ($116,360)
Bakersfield, CA ($116,120)
Las Vegas-Henderson-Paradise, NV ($113,950)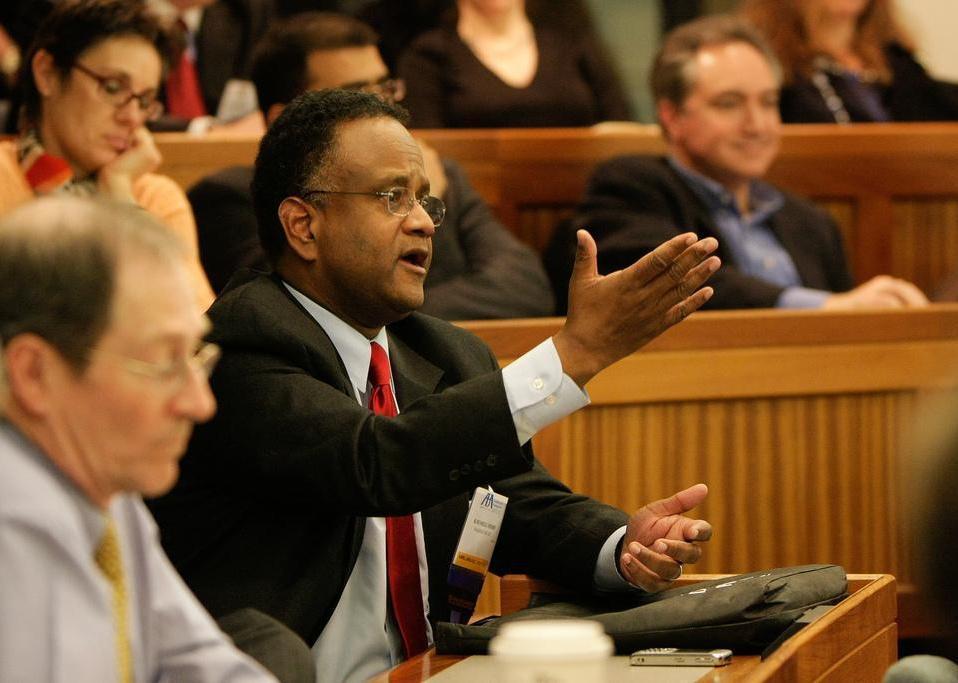 18. Lawyers
Terre Haute, IN
Annual mean salary: $86,970
#305 highest pay among all metros
Employment: 180
National
Annual mean salary: $145,300
Employment: 657,170
Entry level education requirements: Doctoral or professional degree
Metros with highest average pay:

San Jose-Sunnyvale-Santa Clara, CA ($218,420)
San Francisco-Oakland-Hayward, CA ($188,910)
Washington-Arlington-Alexandria, DC-VA-MD-WV ($179,590)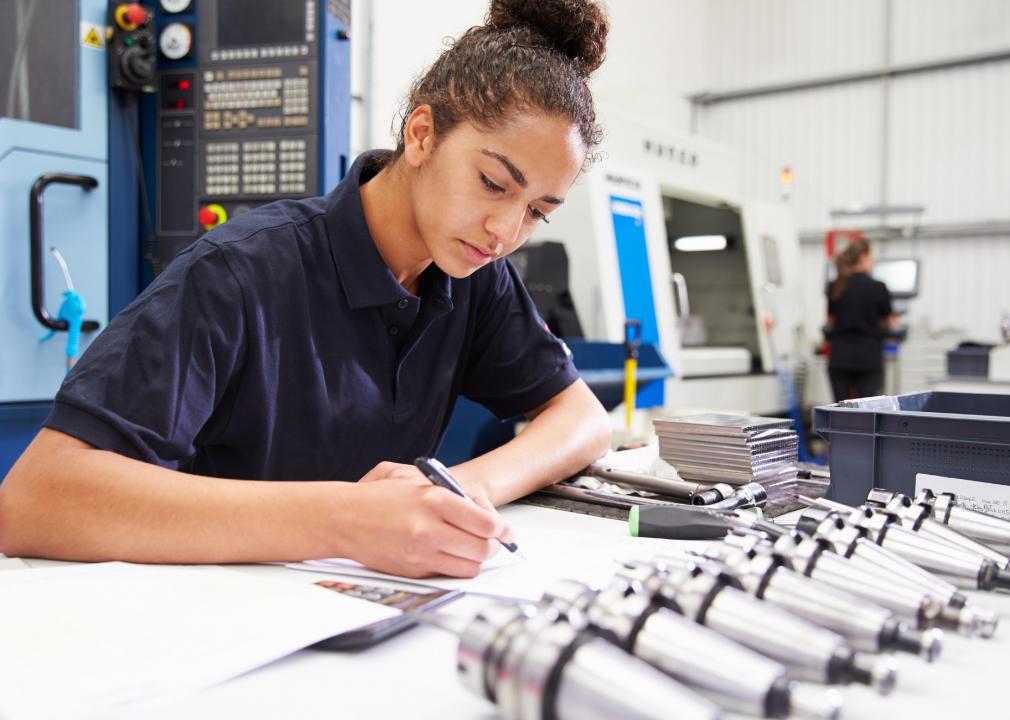 17. Industrial engineers
Terre Haute, IN
Annual mean salary: $87,110
#166 highest pay among all metros
Employment: 170
National
Annual mean salary: $92,660
Employment: 291,710
Entry level education requirements: Bachelor's degree
Metros with highest average pay:

Houston-The Woodlands-Sugar Land, TX ($131,850)
Billings, MT ($124,350)
San Jose-Sunnyvale-Santa Clara, CA ($121,940)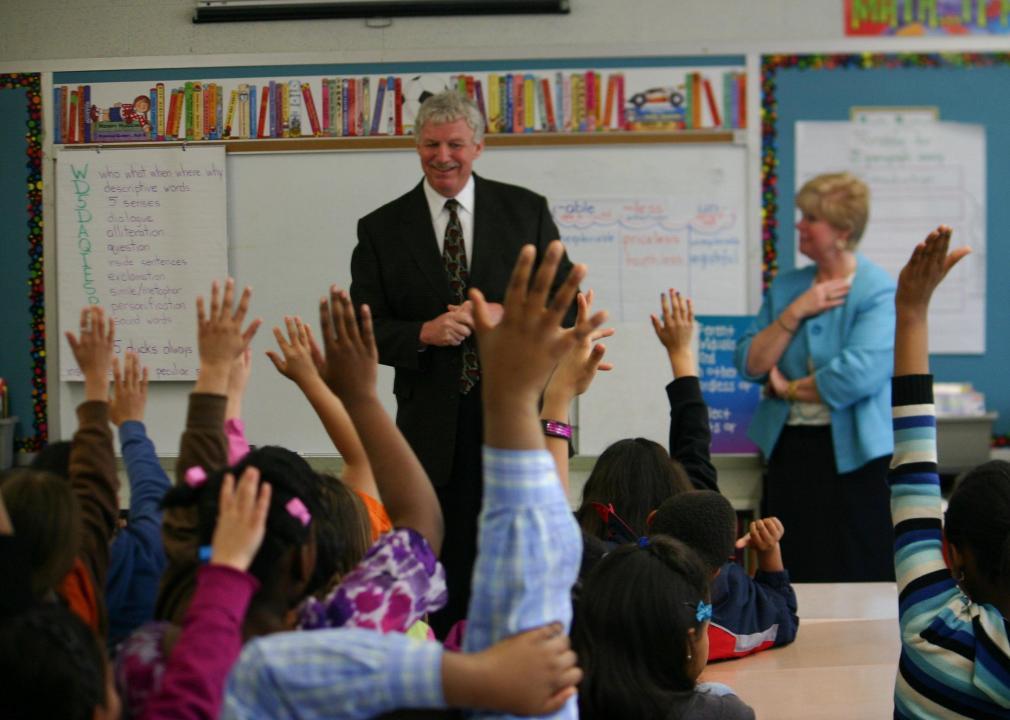 16. Education administrators, kindergarten through secondary
Terre Haute, IN
Annual mean salary: $87,200
#229 highest pay among all metros
Employment: 110
National
Annual mean salary: $100,340
Employment: 271,020
Entry level education requirements: Master's degree
Metros with highest average pay:

Modesto, CA ($150,080)
Bridgeport-Stamford-Norwalk, CT ($143,890)
San Jose-Sunnyvale-Santa Clara, CA ($138,820)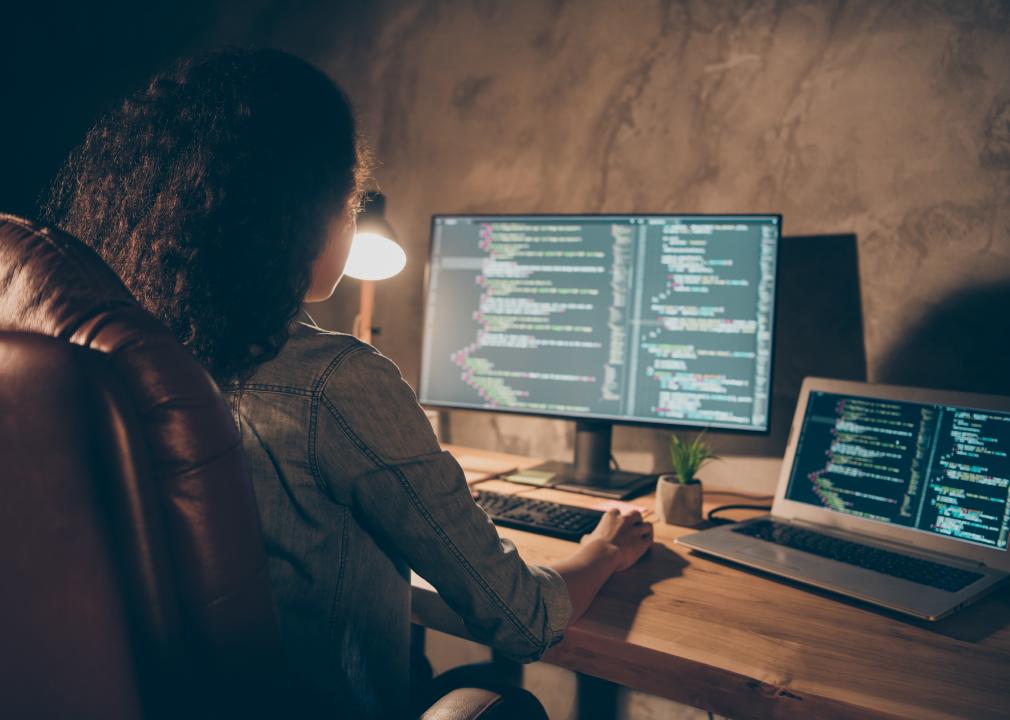 15. Software developers and software quality assurance analysts and testers
Terre Haute, IN
Annual mean salary: $87,670
#231 highest pay among all metros
Employment: 60
National
Annual mean salary: $111,620
Employment: 1,406,870
Entry level education requirements: Bachelor's degree
Metros with highest average pay:

San Jose-Sunnyvale-Santa Clara, CA ($145,730)
San Francisco-Oakland-Hayward, CA ($145,250)
Seattle-Tacoma-Bellevue, WA ($134,090)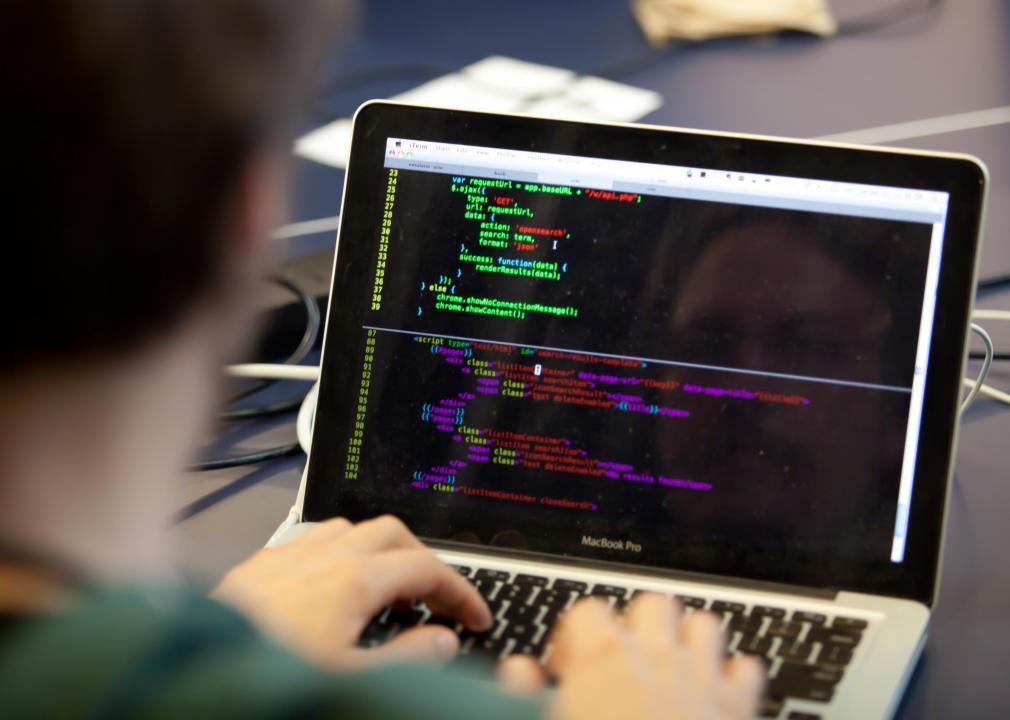 14. Computer and information systems managers
Terre Haute, IN
Annual mean salary: $88,510
#328 highest pay among all metros
Employment: 70
National
Annual mean salary: $156,390
Employment: 433,960
Entry level education requirements: Bachelor's degree
Metros with highest average pay:

San Jose-Sunnyvale-Santa Clara, CA ($215,090)
San Francisco-Oakland-Hayward, CA ($201,960)
New York-Newark-Jersey City, NY-NJ-PA ($196,290)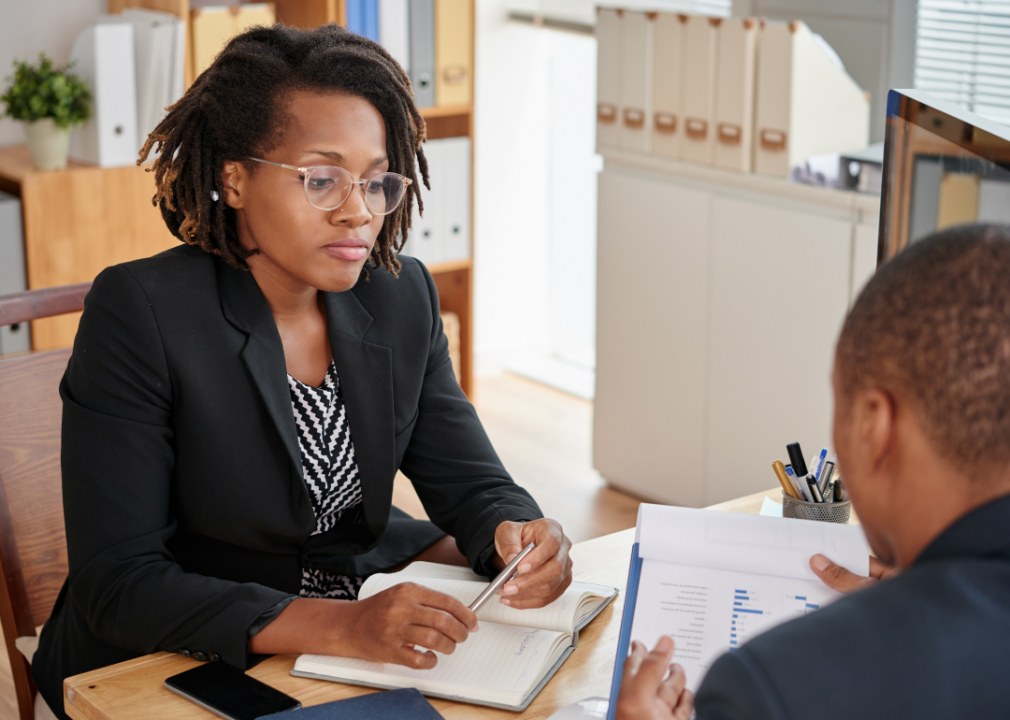 13. Financial managers
Terre Haute, IN
Annual mean salary: $90,040
#368 highest pay among all metros
Employment: 150
National
Annual mean salary: $147,530
Employment: 654,790
Entry level education requirements: Bachelor's degree
Metros with highest average pay:

New York-Newark-Jersey City, NY-NJ-PA ($208,770)
Bridgeport-Stamford-Norwalk, CT ($203,430)
San Francisco-Oakland-Hayward, CA ($182,190)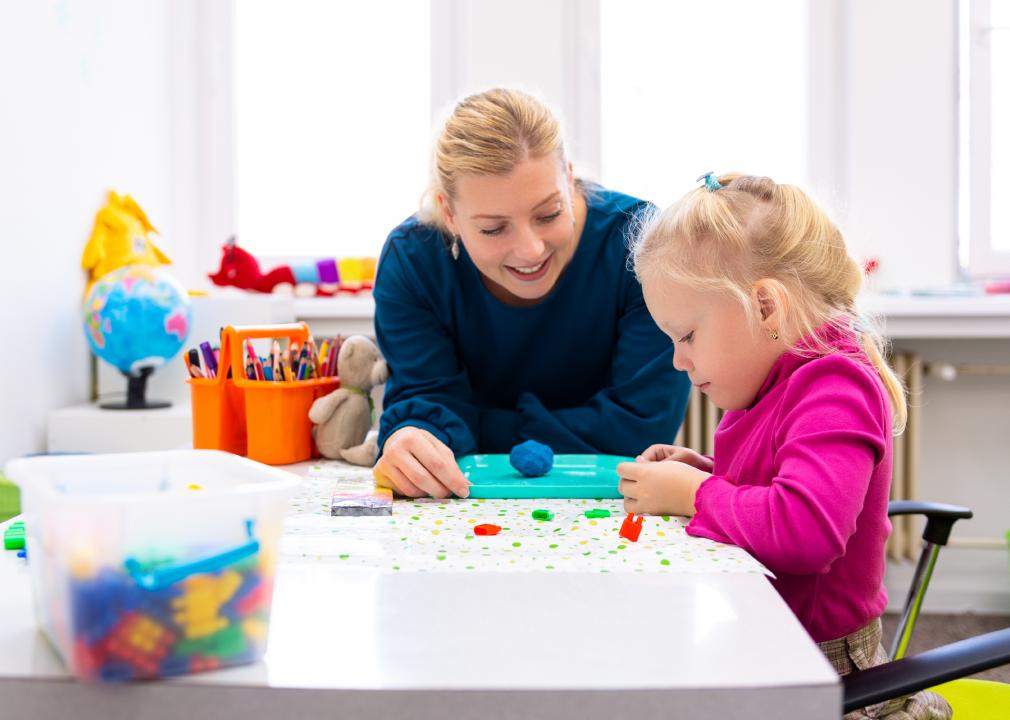 12. Occupational therapists
Terre Haute, IN
Annual mean salary: $91,680
#59 highest pay among all metros
Employment: 50
National
Annual mean salary: $86,210
Employment: 133,570
Entry level education requirements: Master's degree
Metros with highest average pay:

The Villages, FL ($115,090)
Las Vegas-Henderson-Paradise, NV ($108,870)
Vallejo-Fairfield, CA ($107,450)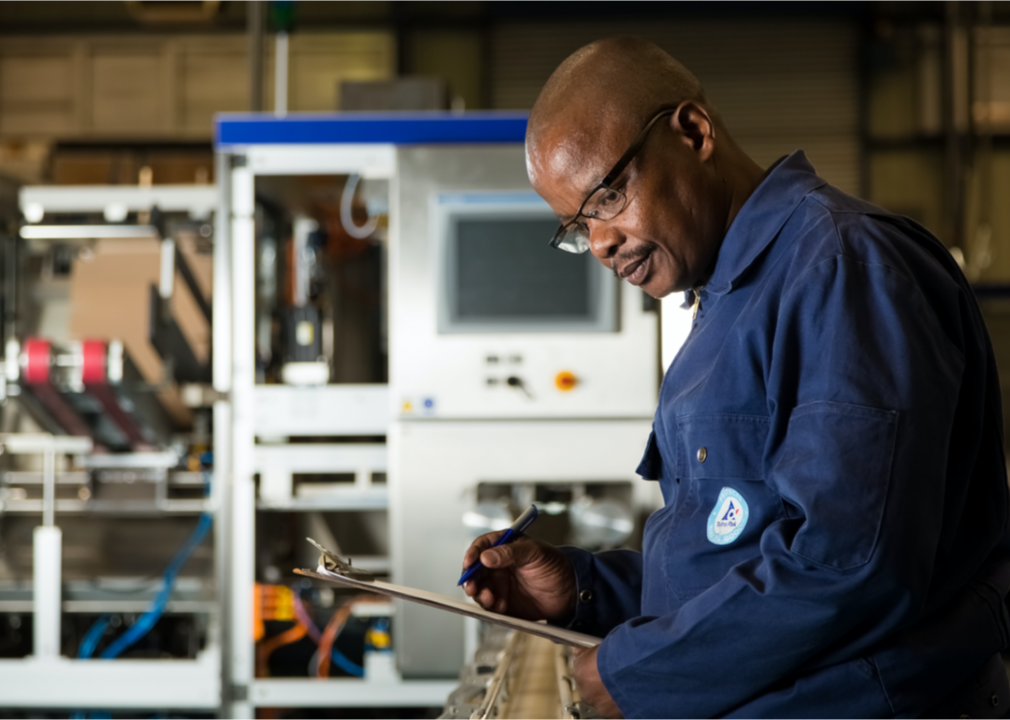 11. Industrial production managers
Terre Haute, IN
Annual mean salary: $93,090
#320 highest pay among all metros
Employment: 140
National
Annual mean salary: $115,110
Employment: 185,790
Entry level education requirements: Bachelor's degree
Metros with highest average pay:

Florence, SC ($158,000)
Boulder, CO ($149,990)
Beaumont-Port Arthur, TX ($149,500)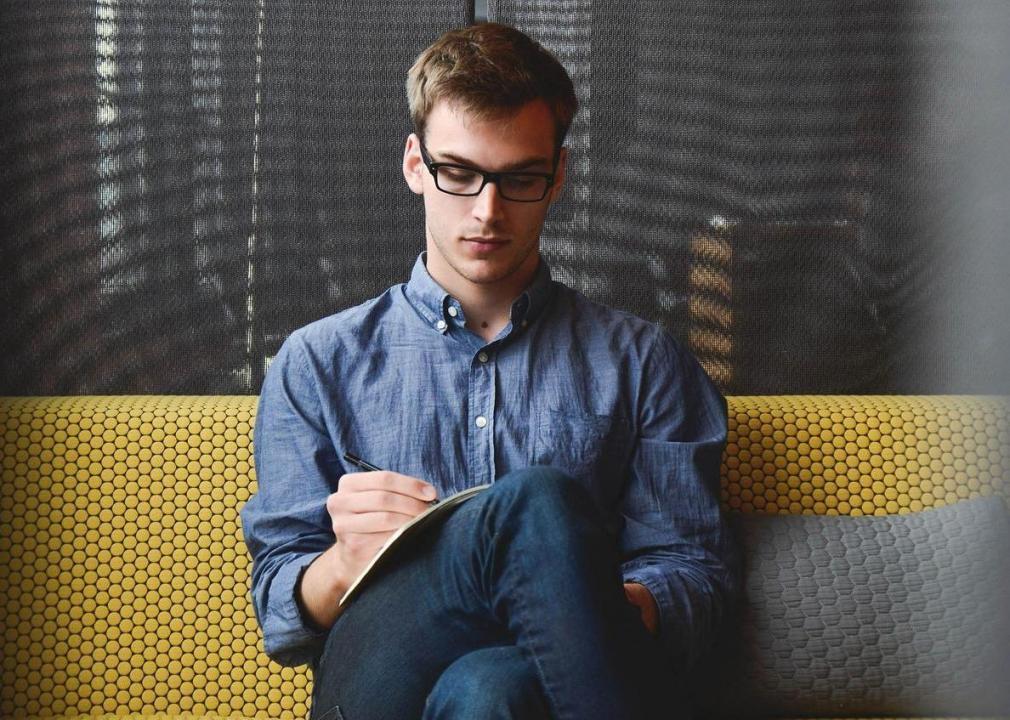 10. General and operations managers
Terre Haute, IN
Annual mean salary: $95,880
#275 highest pay among all metros
Employment: 940
National
Annual mean salary: $123,030
Employment: 2,400,280
Entry level education requirements: Bachelor's degree
Metros with highest average pay:

Bridgeport-Stamford-Norwalk, CT ($189,060)
Trenton, NJ ($173,050)
New York-Newark-Jersey City, NY-NJ-PA ($167,160)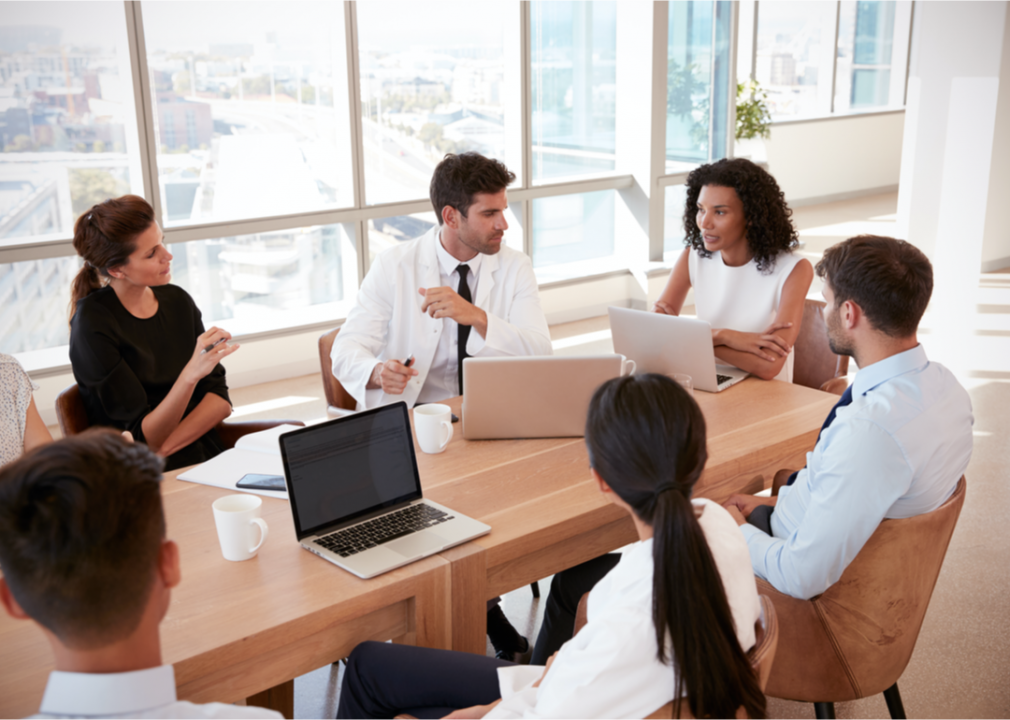 9. Medical and health services managers
Terre Haute, IN
Annual mean salary: $101,870
#214 highest pay among all metros
Employment: 190
National
Annual mean salary: $115,160
Employment: 394,910
Entry level education requirements: Bachelor's degree
Metros with highest average pay:

Santa Cruz-Watsonville, CA ($163,280)
Vallejo-Fairfield, CA ($159,190)
Bridgeport-Stamford-Norwalk, CT ($154,570)
8. Veterinarians
Terre Haute, IN
Annual mean salary: $103,820
#117 highest pay among all metros
Employment: 30
National
Annual mean salary: $104,820
Employment: 74,540
Entry level education requirements: Doctoral or professional degree
Metros with highest average pay:

Sherman-Denison, TX ($210,960)
Lubbock, TX ($176,730)
Santa Maria-Santa Barbara, CA ($161,230)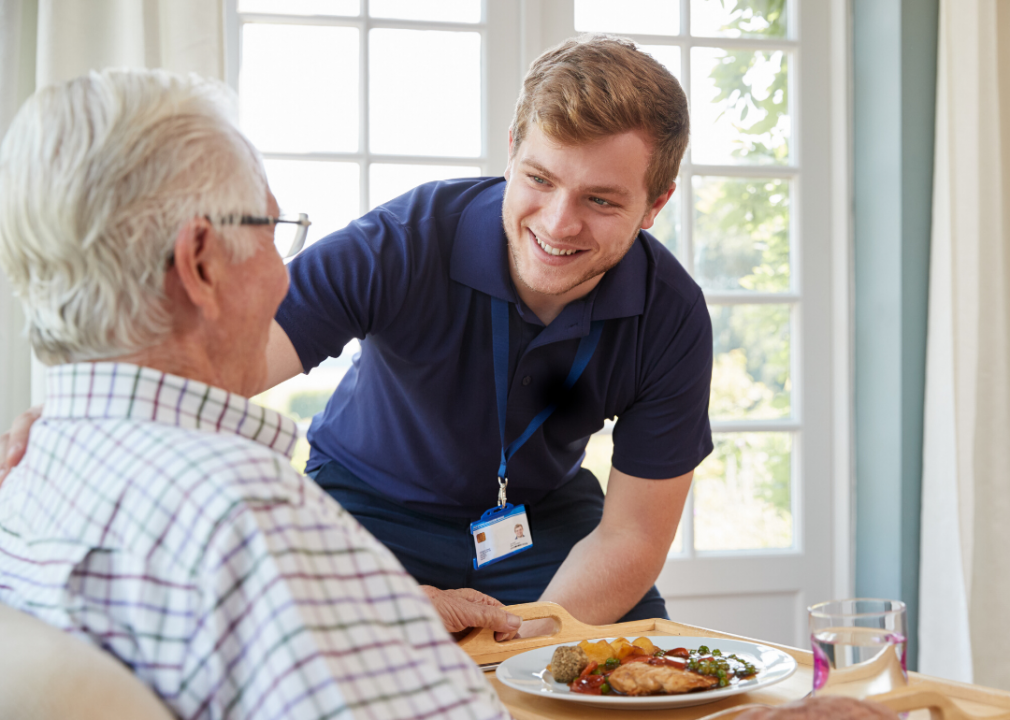 7. Nurse practitioners
Terre Haute, IN
Annual mean salary: $114,120
#104 highest pay among all metros
Employment: 150
National
Annual mean salary: $111,840
Employment: 200,600
Entry level education requirements: Master's degree
Metros with highest average pay:

Vallejo-Fairfield, CA ($175,060)
Spokane-Spokane Valley, WA ($160,110)
San Francisco-Oakland-Hayward, CA ($157,150)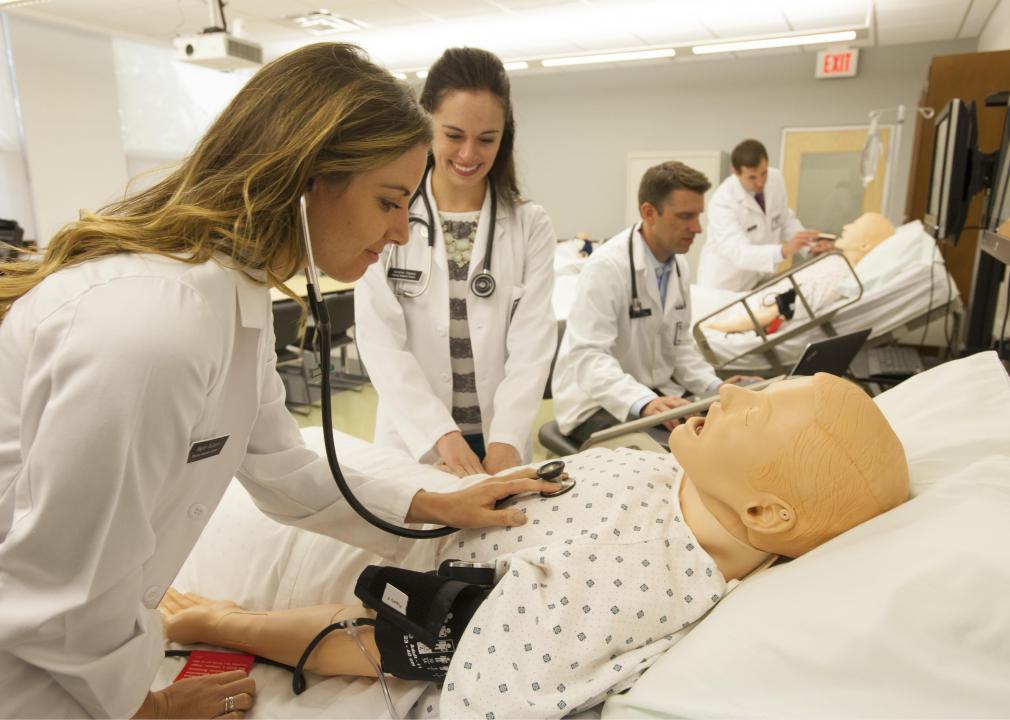 6. Physician assistants
Terre Haute, IN
Annual mean salary: $114,130
#106 highest pay among all metros
Employment: 40
National
Annual mean salary: $112,410
Employment: 120,090
Entry level education requirements: Master's degree
Metros with highest average pay:

Salinas, CA ($161,370)
Leominster-Gardner, MA ($156,250)
Waterbury, CT ($154,550)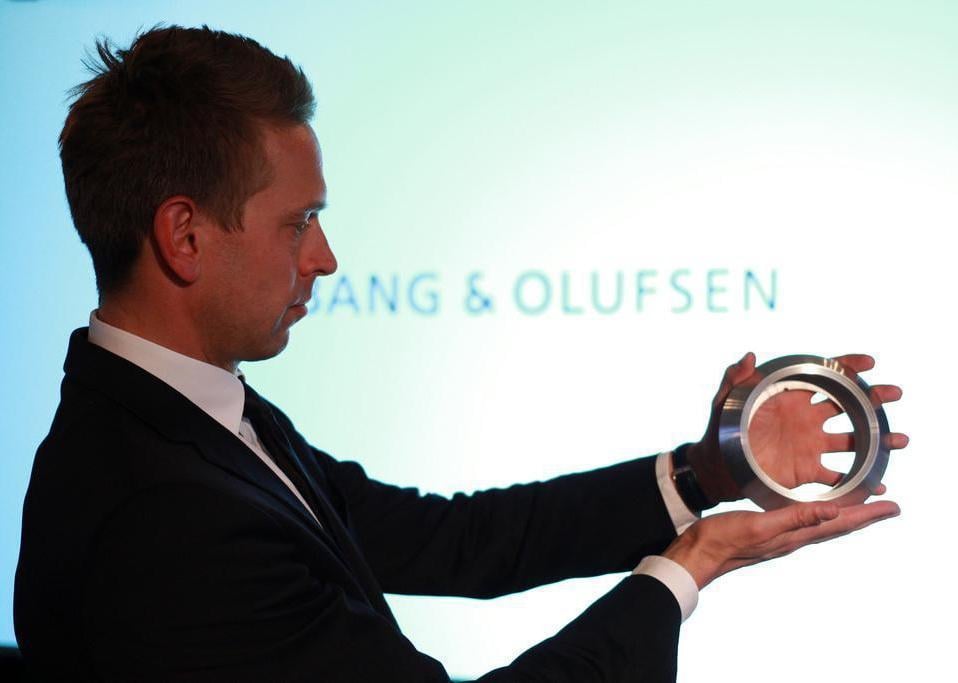 5. Chief executives
Terre Haute, IN
Annual mean salary: $116,670
#301 highest pay among all metros
Employment: 150
National
Annual mean salary: $193,850
Employment: 205,890
Entry level education requirements: Bachelor's degree
Metros with highest average pay:

Bridgeport-Stamford-Norwalk, CT ($270,040)
Sioux Falls, SD ($264,330)
Midland, TX ($258,760)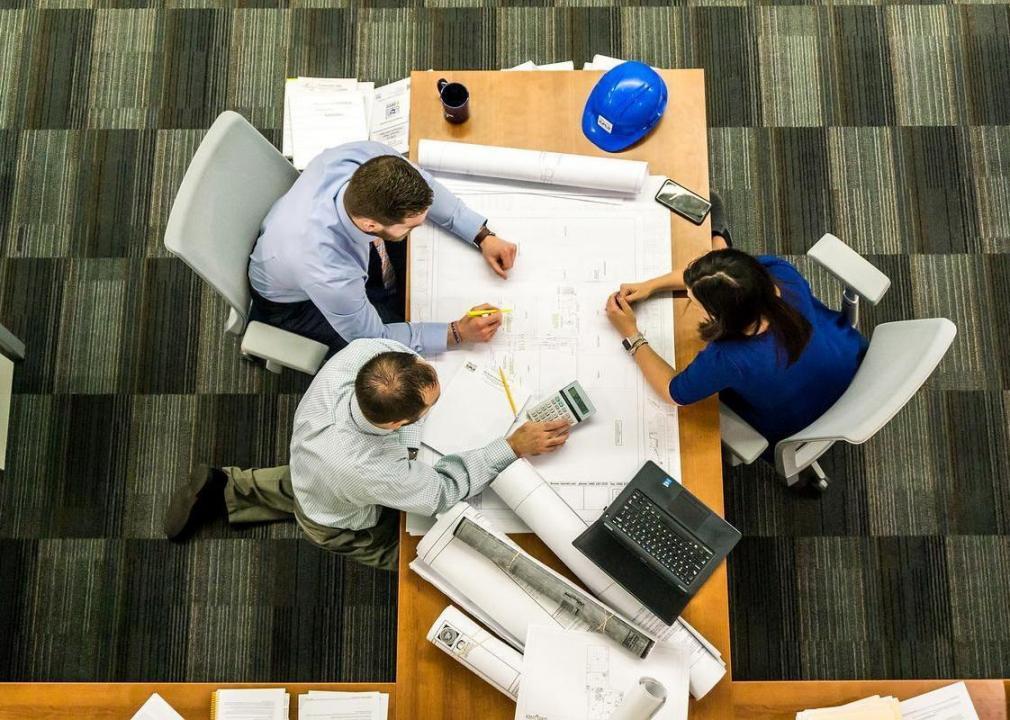 4. Architectural and engineering managers
Terre Haute, IN
Annual mean salary: $116,990
#264 highest pay among all metros
Employment: 40
National
Annual mean salary: $152,930
Employment: 194,250
Entry level education requirements: Bachelor's degree
Metros with highest average pay:

San Jose-Sunnyvale-Santa Clara, CA ($203,310)
Amarillo, TX ($198,010)
Naples-Immokalee-Marco Island, FL ($188,210)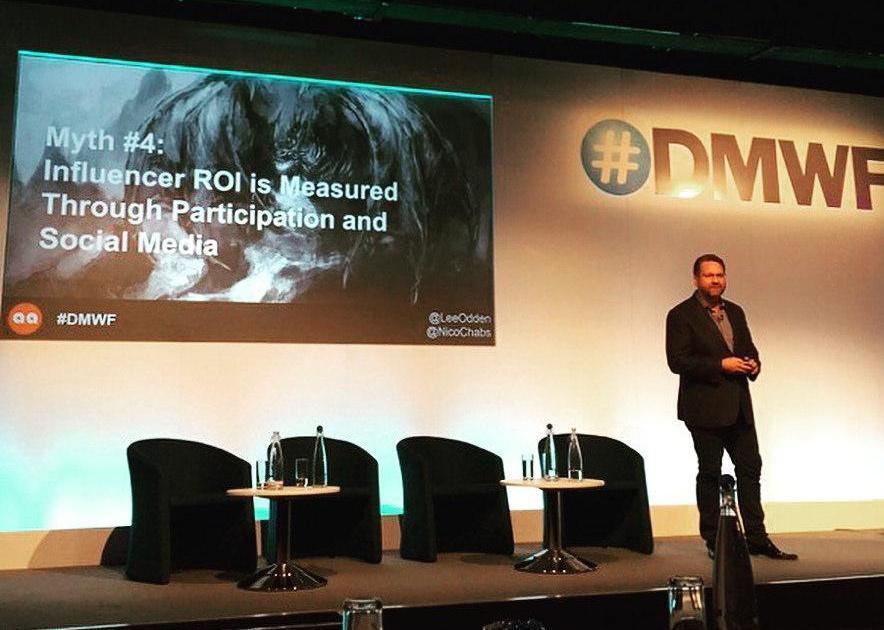 3. Marketing managers
Terre Haute, IN
Annual mean salary: $122,220
#155 highest pay among all metros
Employment: 40
National
Annual mean salary: $149,200
Employment: 263,680
Entry level education requirements: Bachelor's degree
Metros with highest average pay:

San Jose-Sunnyvale-Santa Clara, CA ($199,710)
New York-Newark-Jersey City, NY-NJ-PA ($188,810)
Boulder, CO ($183,460)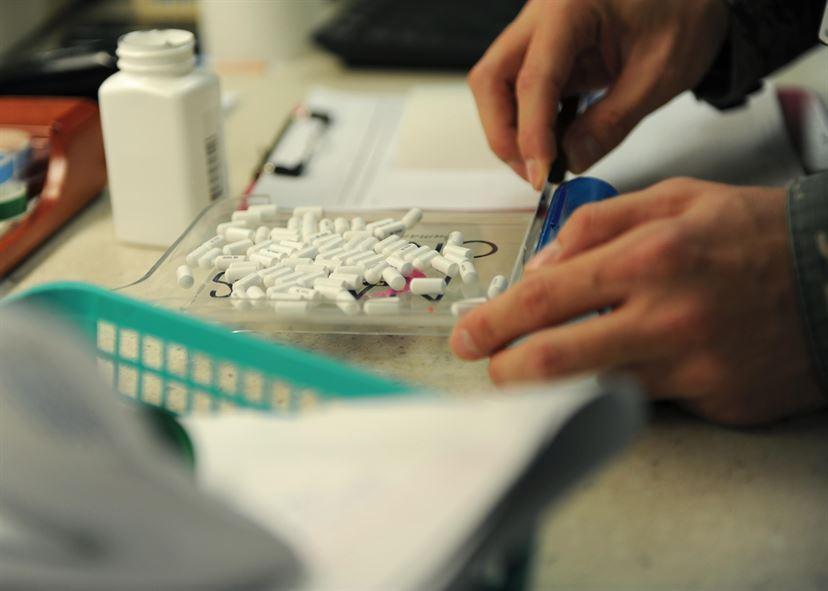 2. Pharmacists
Terre Haute, IN
Annual mean salary: $130,350
#111 highest pay among all metros
Employment: 190
National
Annual mean salary: $125,510
Employment: 311,200
Entry level education requirements: Doctoral or professional degree
Metros with highest average pay:

Tyler, TX ($161,790)
Vallejo-Fairfield, CA ($158,250)
Santa Maria-Santa Barbara, CA ($157,850)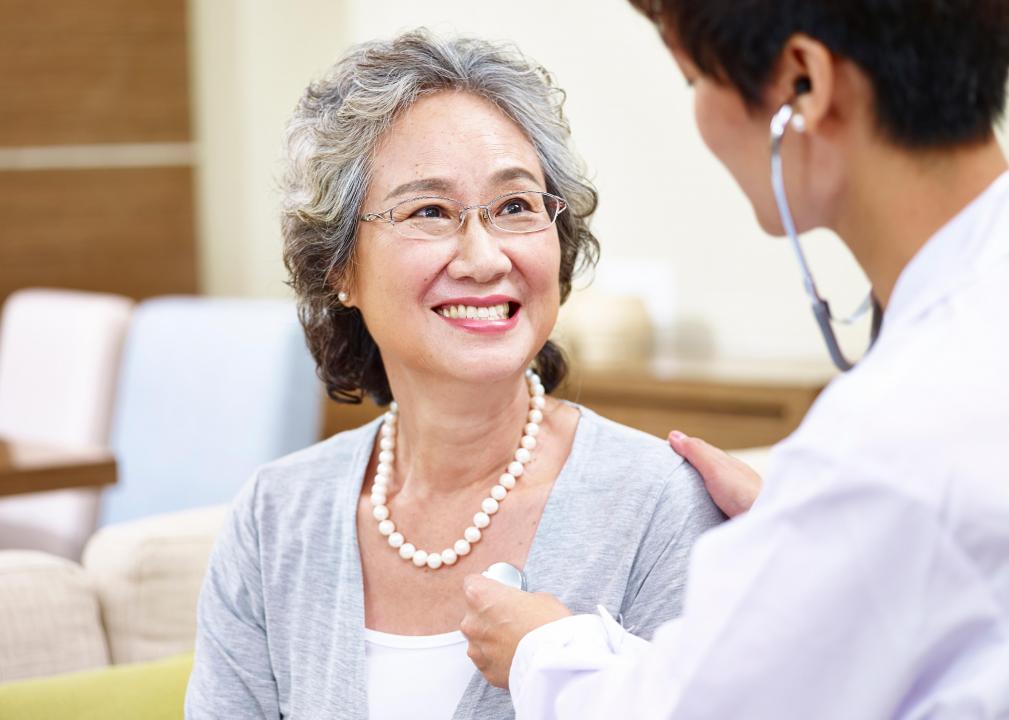 1. Family medicine physicians
Terre Haute, IN
Annual mean salary: $181,680
#223 highest pay among all metros
Employment: 40
National
Annual mean salary: $213,270
Employment: 109,370
Entry level education requirements: Doctoral or professional degree
Metros with highest average pay:

Racine, WI ($286,030)
Jacksonville, NC ($282,580)
Gadsden, AL ($281,430)